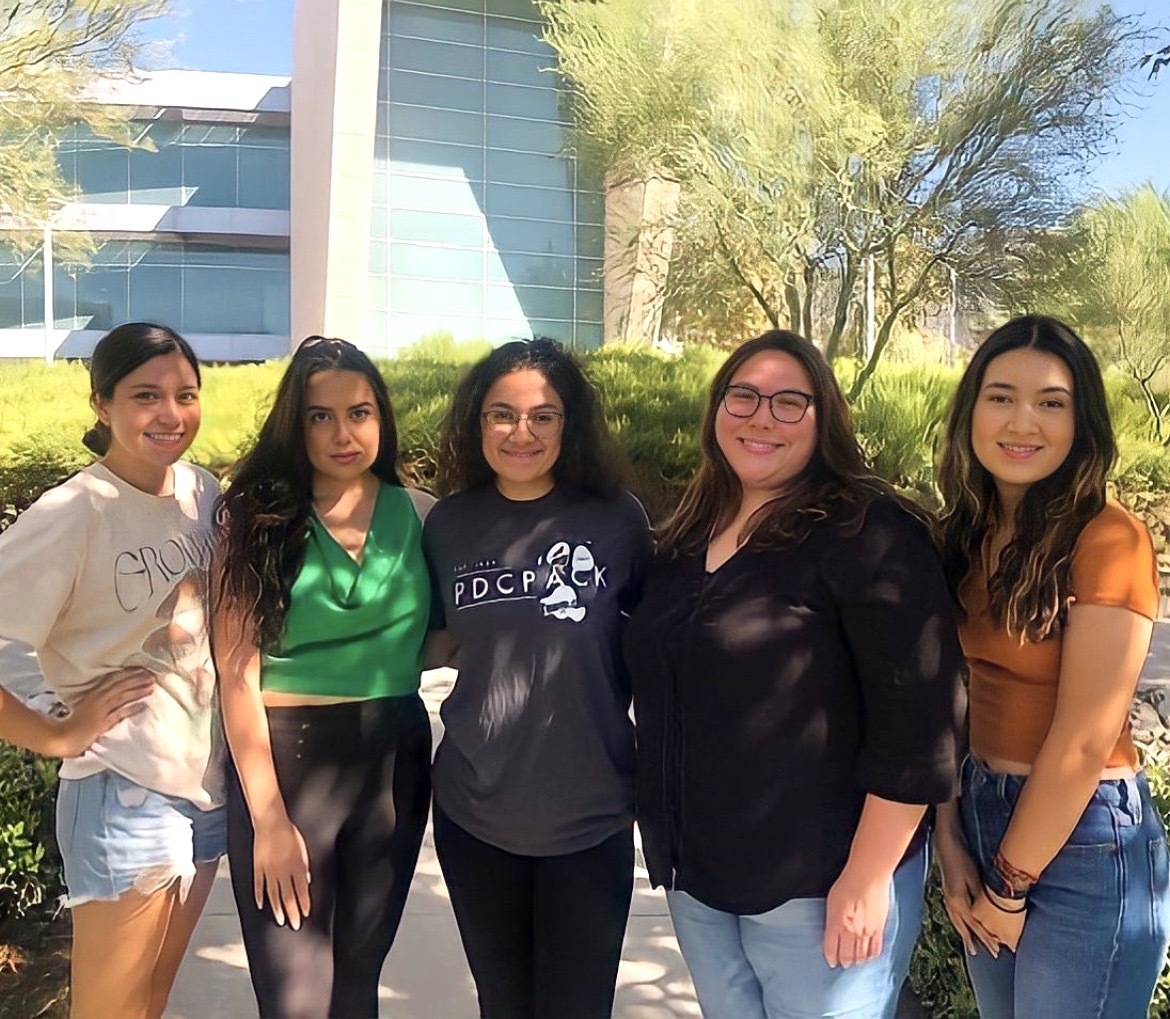 Coyote Research Ambassadors 2022
About
The Coyote Research Ambassador Program (CRA) was created as an initiative to widen participation in research and creative activities of students at CSUSB among but not limited to, first-year freshmen, transfer students, and underrepresented minority students, as studies have found that university students are the best fit to serve as role models due to their proximity in age (Gartland, 2014, 2015; Sanders and Higham, 2012).
CRAs are a diverse group of exceptional students with experience in research and creative activity. CRAs work to inspire broader engagement in research and creative activity by educating and serving the CSUSB campus community through meaningful involvement on campus and with students.
---
Mission
The mission of the Coyote Research Ambassador Program (CRA) is to further the development of a research culture across CSUSB through peer-to-peer recruitment, advisement, and support of the OSR.
---
Program Objectives
Increase the awareness of the OSR's programs, services, and opportunities
Increase student participation across all colleges
Increase students' understanding of the research process.
Increase the number of students involved in research and creative activities at CSUSB.
---
Apply to be a Coyote Research Ambassador!
---
How Ambassadors Can Help You
Students
Assist you with the research process from finding a faculty mentor and research opportunity to how to disseminate your research.
Mentor you through the grant proposal writing process and how to get involved in research on and off-campus.
Faculty
Give a short presentation to your class or department about their experiences in research or creative activities, and the support offered by the OSR.
Share their personal experiences and opinions on the best practices regarding their direct collaboration with a faculty mentor.
---
 CRA Ambassador Request
Thank you for your interest in scheduling an appointment with one of our Coyote Research Ambassadors (CRA's). Please complete this form below, and someone from our office will contact you within 48 hours to schedule your appointment.
Please note CRA advising is currently available on Tuesdays from 9:00am-2:00pm and Thursdays from 11:00am-1:00pm for 30-minutes sessions. To request a CRA for a presentation or for consultation, please complete our online request form.
If you have any questions, please email the OSR at osr@csusb.edu or call us at (909) 537-3728.
CRA Class Presentation Request