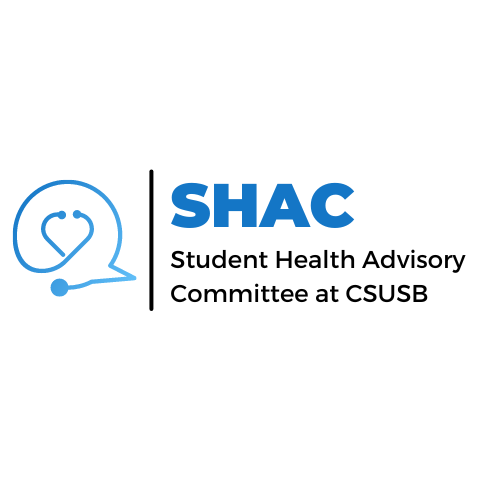 Student Health Advisory Committee logo
The Student Health Advisory Committee (SHAC) is a student-run organization committed to addressing health issues on the CSUSB and PDC campuses. SHAC serves as a liaison between the student body and the Student Health Center.  As such, the goals of SHAC are:
1. To act as an advisory committee to the Student Health Center (SHC).
2. To assist in formulating and developing new programs/services to meet student needs.
3. To promote health education and disease prevention among the student body.
4. To advocate suggestions from students related to the Student Health Center.
We welcome San Bernardino and Palm Desert students on an ongoing basis. Submit an interest form to get started. For more information about SHAC, please contact Melissa Acuna, Senior Health Educator, at melissa.acuna@csusb.edu or 909-537-3655.
Fall 2023 Meetings
Meetings will occur on the first Tuesday of every month. 
Location: TBD
Next Meeting Dates: 
October 13th at 12 pm
November 7th at 12 pm