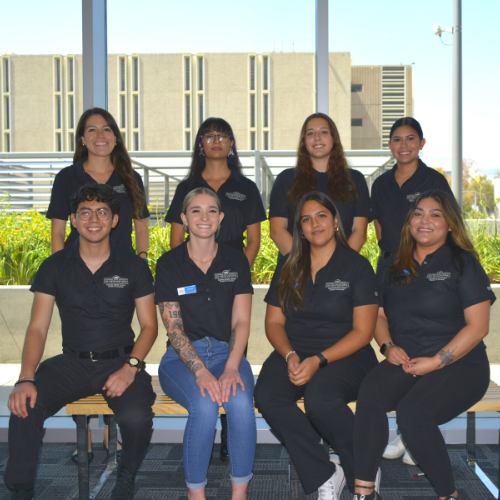 Peer Health Educators
The Student Health Center's Department of Health Promotion (DHP) maintains an active Peer Health Educator (PHE) program. Through training and mentoring from DHP staff, the PHEs become educated about critical health-related topics and develop skills to design and facilitate a wide range of informative, interactive, and practical health promotion and disease prevention programs.
Ongoing workshops include:
Sexual Health, STIs, Birth Control, Alcohol and Drug use, Nutrition / Fitness, Mental Health, Self-Care, Coping with Stress. and more!
For more information about the Peer Health Educator program, contact Melissa Acuna, Senior Health Educator, at melissa.acuna@csusb.edu