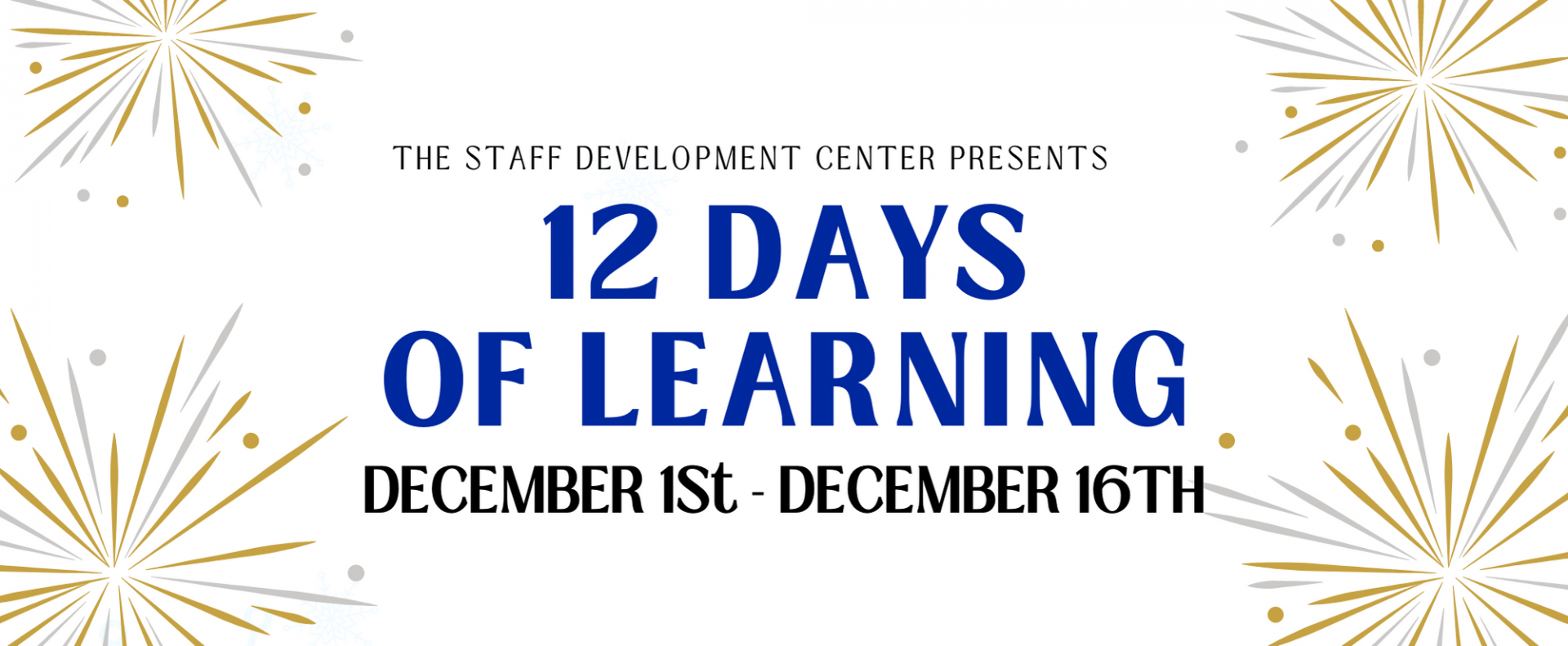 Staff Development Center presents "12 Days of Learning", December 1st - 16th...
12 days to invest in your professional and personal goals to shine bright in 2023!
How to Participate
Each day in December presents you with a new focus of learning. Complete one or more of the below recommended learning opportunities on the day they are offered for a chance to participate in our opportunity drawing(s).