The Coyote Learning Circle is intended to promote your professional and personal development at CSUSB through community learning and discussion that is relevant to areas of growth. You will be exposed to a variety of resources that emphasize opportunities for growth like communication, interpersonal relationships, diversity & inclusion, and leadership development.

Each month throughout the year we will launch a circle featuring a new topic for discussion.  Bring your lunch and come prepared to learn, grow, and discuss professional development topics with fellow colleagues.
If you are interested in participating in an upcoming Learning Circle, sign-up today!
Register for Coyote Learning Circle Now!
2023 Schedule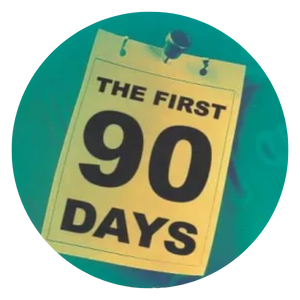 The First 90 Days
Tuesday, February 21, 2023:
3:30pm-4:30pm - Virtual via Zoom
Facilitator: Rowena Woidyla, Ed.D. - Director, Leadership Development & Employee Enrichment, Staff Development Center
Description:
When Rowena left the Black & Decker Corporation to join Cal State San Bernardino, her VP of HR gave her a book. Preparing to relocate from PA to CA, she opened the book as she settled in her airline seat from PHL to ONT and could not put it down. Rowena enjoyed the book so much that it has become one of her "go-to" recommendations for anyone in employment transition.
Join this Coyote Learning Circle as Rowena overviews Watkins' The First 90 Days and highlights critical chapters. In addition, participants will learn essential strategies for moving successfully into a new role at any point in their careers. Participants do not need to read the book before attending. However, an audio version of the book, is available in CSULearn. 
2021-2022 Schedule
2020 Schedule
2019 Schedule