As CSUSB employees, we are a beacon of hope for this institution, transforming the lives of our students every single day, in and out of the classroom. Our faculty and staff gifts have made a difference, touching every aspect of campus life – from students to departments, athletics, and non-academic programs, as well as keeping our campus beautiful. 
Join us, from March 20 through April 14, in leading by example by spreading awareness in your department or unit and supporting an initiative, cause, or scholarship that is most meaningful to you! 

Click here to visit the campaign page!
---
2023 Faculty and Staff Giving Campaign Co-Chairs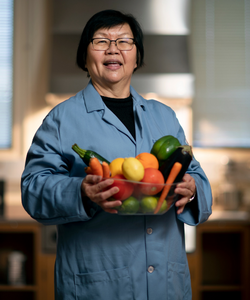 Dorothy Chen-Maynard
Professor of Health Science and Human Ecology                   
Director, Student Engagement for the Health Science and Human Ecology Department 
Philanthropic Board Member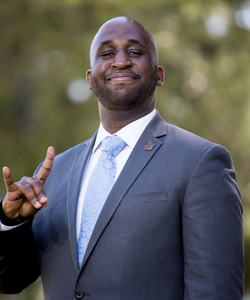 Anthony Roberson '06 '21
Associate Director of Operations, SMSU             
Black Faculty, Staff, and Student Association, President 
Pan-African Alumni Chapter, Member
---

San Bernardino Campus
The Coyote Impact Fund
The resources from this fund are applied to the areas of greatest need, such as new technology, grants, housing, meals, etc. It helps many areas all around campus, wherever students need it most. This fund gives students the support and resources needed to take on the toughest challenges. 
 
University General Scholarship
This fund provides essential funding for student scholarships across the university to help students cover necessary costs when their financial aid may fall short. Thus, helping to ease students' financial hardships so they can focus on what matters most; their education. 
 
CSBS Student Success Center
This fund is dedicated to establishing the CSBS Student Success Center, which will directly serve approximately 5,000 students by providing holistic support services and opportunities for educational and professional development. This includes helping students with career exploration, internship coordination, research opportunities, mentoring, and academic planning, just to name a few. 
 
Educational Opportunities Program (EOP)
The mission of the EOP program is to provide access to higher education for historically low-income, underrepresented, disadvantaged students who have the potential to succeed at the university level. EOP recruits, retains and graduates students by providing a comprehensive program of support services, including admission, academic advisement, career and personal counseling, tutoring, financial assistance and graduate school information.
CSUSB Emergency/Disaster Preparedness Supplies Fund
This fund is dedicated to ensuring the university is equipped with the proper equipment and materials for any natural or man-made crisis. Funds will purchase more Automatic Defibrillator Devices (AED)s for both SB and PDC campuses.
---
Palm Desert Campus 
University Legacy Scholarship
This scholarship allows Palm Desert students to receive 4-year tuition-based support toward their undergraduate degrees. It is awarded to up to five outstanding first-time freshmen who enter each fall, ensuring they can fulfill their dreams of higher education. 
 
PDC Endowed Scholarship 
This scholarship has created a long-lasting legacy of support for the Palm Desert campus students. Several scholarships are awarded to full-time students who maintain a 2.5 GPA or better each year. 
 
Dean's Innovation Fund
This fund allows the campus to promote the exceptional work of our Palm Desert students and faculty. It provides essential resources to create top-of-the-line student experiences, recruit new support, and establish unique co-curricular activities for the campus community.
 
PDC DEN
The DEN provides currently enrolled students with free food regardless of verified need. The DEN is committed to eliminating barriers, easing, and combating food insecurity, promoting student success, and connecting PDC students with essential campus and community resources.