What is #GivingTuesday?
#GivingTuesday is a worldwide initiative aimed to build a more just and generous world. California State University, San Bernardino has participated in the #GivingTuesdayCSUSB movement since 2017. In an era of global crisis and immense uncertainty, we need to continue our the rituals that help us make an impact and stay connected. This annual university-wide campaign is focused on giving back to the pack. In addition, This is a special way for our CSUSB alumni, faculty, staff, students, and friends of the university to demonstrate their support and showcase Coyote pride.
When is #GivingTuesdayCSUSB?
This year's Giving Tuesday is on Tuesday, November 30, 2021.  However, you don't have to wait until then to give back to CSUSB. This year's goal is to raise enough funds to award 50 students and a $1,000 scholarship for the 2021-2022 academic year.
Gifts received on or before Tuesday, November 30, 2021 will directly impact the lives of our CSUSB students.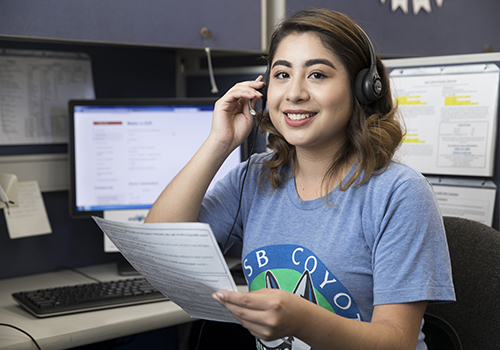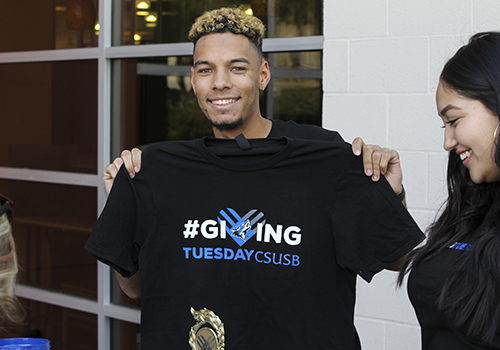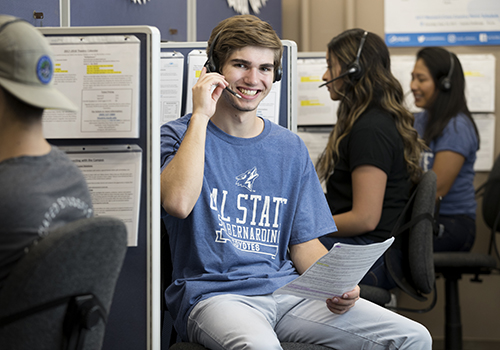 Where do the funds go?
The funds raised during the #GivingTuesdayCSUSB campaign go towards student scholarships. The pool of recipients are among the top in their class. These high-achieving students exemplify what it means to be a proud Coyote while volunteering hundreds of hours to give back to their communities.
Giving Tuesdays - Scholarship Recipients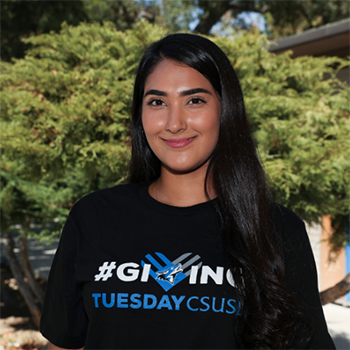 Jocelyn Arechiga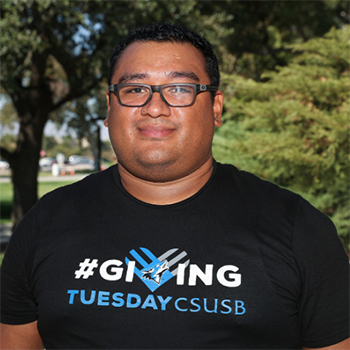 Isaias Cabrera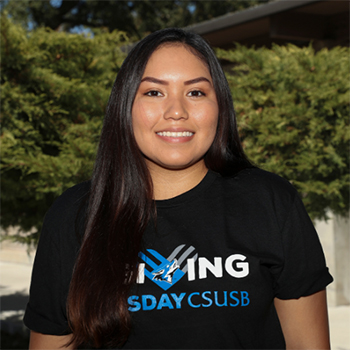 Ashley Lopez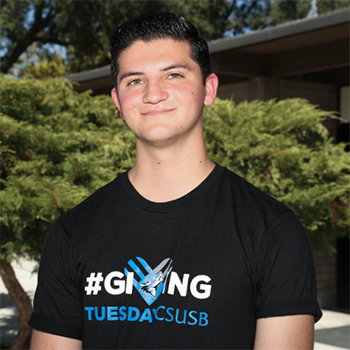 Joseph Valdez

There are several ways to give back to the #GivingTuesdayCSUSB fund! Select the option that is the most convenient for you.
Give online at www.csusb.edu/giving-tuesday.
Send a check payable to the CSUSB Philanthropic Foundation and mail it to the office of Annual Giving, 5500 University Parkway, San Bernardino, CA 92407
Or if you prefer, we can send you a pledge card in the mail. Once you receive it, you'll have the opportunity to either send in a check or fulfill your gift online.