Welcome to The Office of Philanthropic Giving
CSUSB was founded on the philosophy and the practice of supporting philanthropy and a culture of giving. More than ever, it is essential to the lives of our students, to the success of our alumni, and to the impact each has had and will have on California and the world.
Philanthropic Giving Update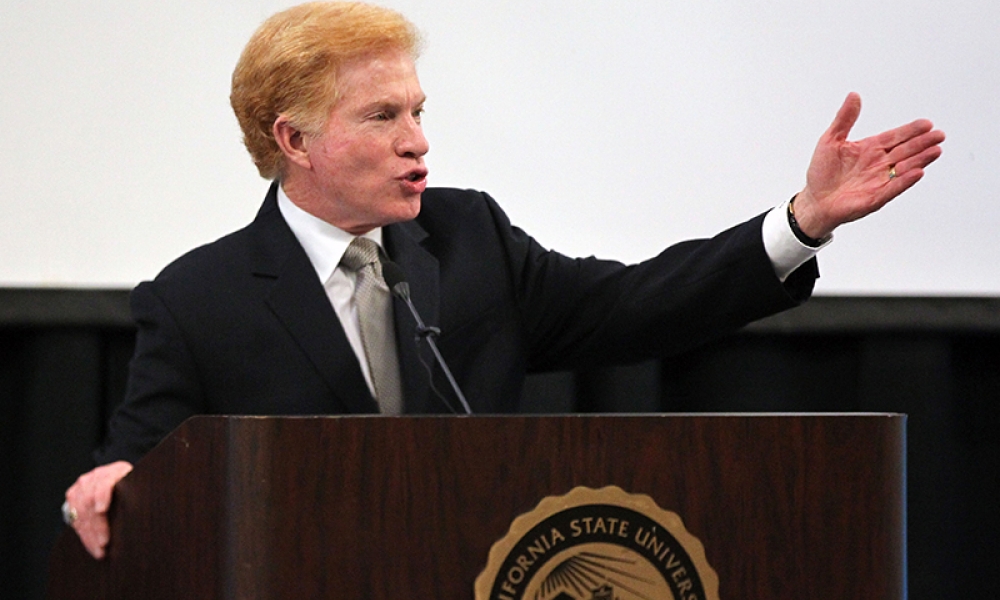 Renowned historian speaks at Rabbi Hillel Cohn Endowed Lecture
Renowned historian and author spoke at the 2nd annual Rabbi Hillel Cohn Endowed Lecture series, which works to enhance an understanding of different cultures and religions, and to celebrate the Jewish contribution to society.
Scholarships help make the difference
A CSUSB Business Alliance Scholarship changed Paige Garcia's life. The international business major was able to spend more time on her studies, join the campus Model UN program and study abroad.
Helping students in need
For nearly three years, CSUSB has been helping students in need with food and supplies at the newly designed and expanded Obershaw DEN Food Pantry, which was recently renamed in honor of longtime university friends and supporters Charles and Shelby Obershaw.
Veterans Success Center receives grant to support its programs
For the fourth time, the Alaska USA Foundation has awarded the Cal State San Bernardino Veterans Success Center with a grant of $5,000 to support four of the center's events.