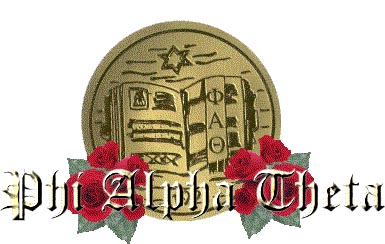 Mission Statement
'We are a professional society whose mission is to promote the study of history through the encouragement of research, good teaching, publication and the exchange of learning and ideas among historians. We seek to bring students, teachers and writers of history together for intellectual and social exchanges, which promote and assist historical research and publication by our members in a variety of ways.'
Membership Requirements
Undergraduates: Must have at least twelve (12) units in history with an average higher than 3.0, and an overall GPA of 3.0 in all work completed.*
Graduate students: Must have at least sixteen (16) units completed towards their degree with a GPA of at least 3.5 in history.
Faculty Members: Faculty members above the rank of Instructor who teach History automatically qualify, pay the same induction fee, and receive the same membership privileges.
*Membership is not limited to majors in History.
Cost
New initiates pay the national fee currently $50. The one-time national initiation fee confers lifetime membership on the individual and includes a certificate of membership and a one-year subscription to The Historian.
Please submit the following application along with $50 cash to the History Department Office, SB 327 c/o Dr. Saavedra.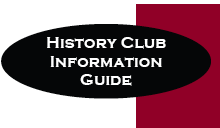 Why Join Phi Alpha Theta?
In addition to recognition of superior work in the field of history, membership in Phi Alpha Theta has many other advantages, some of which include:
The right to participate in the functions of the local chapter, not only while enrolled at CSUSB, but after graduation as well. These can include meetings, field trips and banquets.

The opportunity to be elected as a delegate to the regional and national conventions of Phi Alpha Theta.

Eligibility to participate in the numerous scholarship and paper competitions held by Phi Alpha Theta nationwide. The conferences allow members to meet distinguished faculty, students (and future colleges) from across the nation.

The opportunity to submit articles for publication in 'The Historian,' the official journal of Phi Alpha Theta International.

The opportunity to get to know fellow history students in a professional atmosphere, where networking spreads ideas as well as opportunities for the future.

The opportunity to receive the local Phi Alpha Theta Newsletter, and other information that becomes available through the History Department and Phi Alpha Theta participants.

The recognition of belonging to a prestigious international Honor Society.