Diana K. Johnson

In the fall of 1999, the World Trade Organization (WTO) prepared to hold its biennial Ministerial Conference in Seattle. The event culminated in five days of chaotic political protest that would later be known as the Battle in Seattle. The convergence represented the pinnacle of decades of organizing among workers of color in the Pacific Northwest, yet the images and memory of what happened centered around assertive black bloc protest tactics deployed by a largely white core of activists whose message and goals were painted by media coverage as disorganized and incoherent.
This insightful history takes readers beyond the Battle in Seattle and offers a wider view of the organizing campaigns that marked the last half of the twentieth century. Narrating the rise of multiracial coalition building in the Pacific Northwest from the 1970s to the 1990s, Diana K. Johnson shows how activists from Seattle's Black, Indigenous, Chicano, and Asian American communities traversed racial, regional, and national boundaries to counter racism, economic inequality, and perceptions of invisibility. In a city where more than eighty-five percent of the residents were white, they linked far-flung and historically segregated neighborhoods while also crafting urban-rural, multiregional, and transnational links to other populations of color. The activists at the center of this book challenged economic and racial inequality, the globalization of capitalism, and the white dominance of Seattle itself long before the WTO protest.
Cary Barber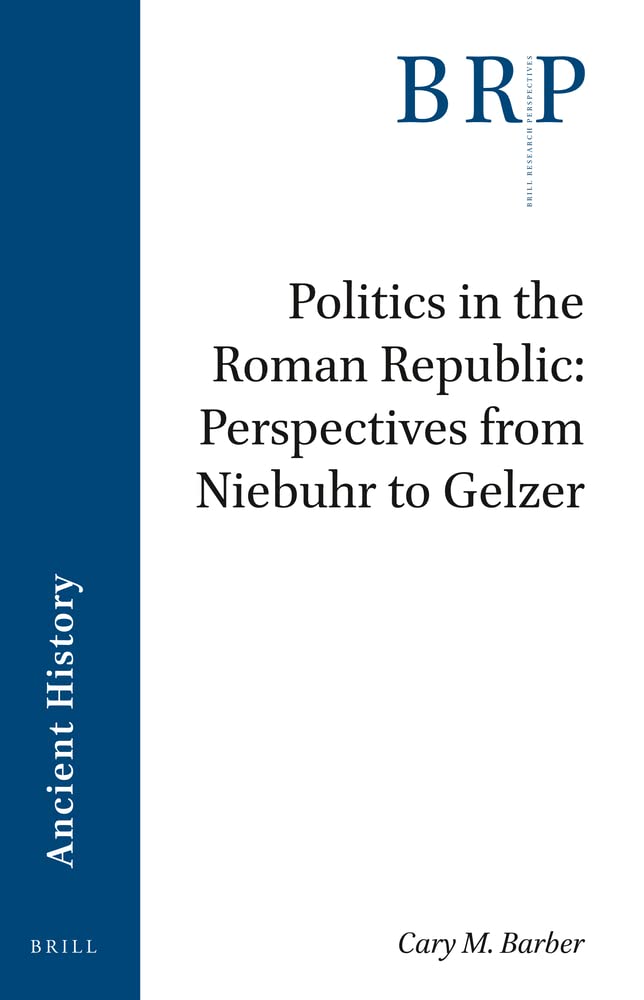 B. G. Niebuhr, the founder of 'modern history', exerts an enduring influence; even in death, Goethe once claimed, '[Niebuhr] still walks around and works'. Today, Niebuhr is a humbler phantom, rarely invoked and largely forgotten. Similar fates await the shades of Theodor Mommsen, Friedrich Münzer, and Matthias Gelzer. Yet, each demands reconsideration and revitalization. Their texts remain foundational, constituting the conceptual and methodological core of Republican political studies. Politics in the Roman Republic (re)presents the first critical, comprehensive, Anglophone survey of these scholars' influence. Its innovative reassessments dispel deep-seated misconceptions and emphasize relevance. The work's unique (re)interpretations render it essential reading for any student of Rome: specialist and non-specialist alike.
Daisy Ocampo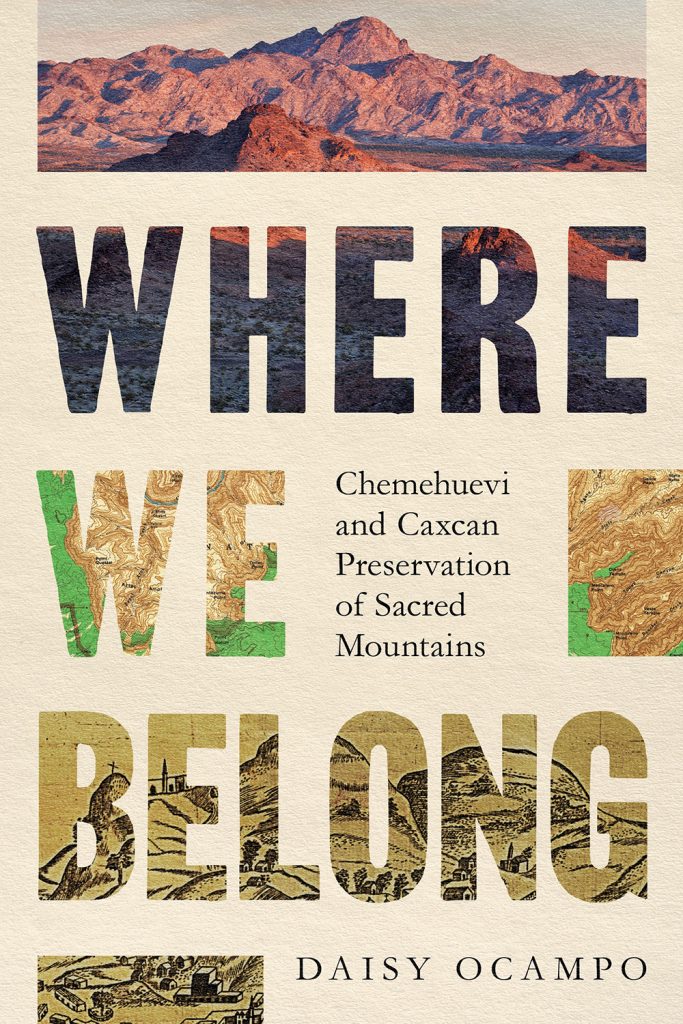 This comparative work dispels the harmful myth that Native people are unfit stewards of their sacred places. This work establishes Indigenous preservation practices as sustaining approaches to the caretaking of the land that embody ecological sustainability, spiritual landscapes, and community well-being.

The author brings together the history and experiences of the Chemehuevi people and their ties with Mamapukaib, or the Old Woman Mountains in the East Mojave Desert, and the Caxcan people and their relationship with Tlachialoyantepec, or Cerro de las Ventanas, in Zacatecas, Mexico. Through a trans-Indigenous approach, Daisy Ocampo weaves historical methodologies (oral histories, archival research, ethnography) with Native studies and historic preservation to reveal why Native communities are the most knowledgeable and transformational caretakers of their sacred places.

This work transcends national borders to reveal how settler structures are sustained through time and space in the Americas. Challenging these structures, traditions such as the Chemehuevi Salt Songs and Caxcan Xuchitl Dance provide both an old and a fresh look at how Indigenous people are reimagining worlds that promote Indigenous-to-Indigenous futures through preservation.
 
Ultimately, the stories of these two peoples and places in North America illuminate Indigenous sovereignty within the field of public history, which is closely tied to governmental policies, museums, archives, and agencies involved in historic preservation.
Marc A. Ronbinson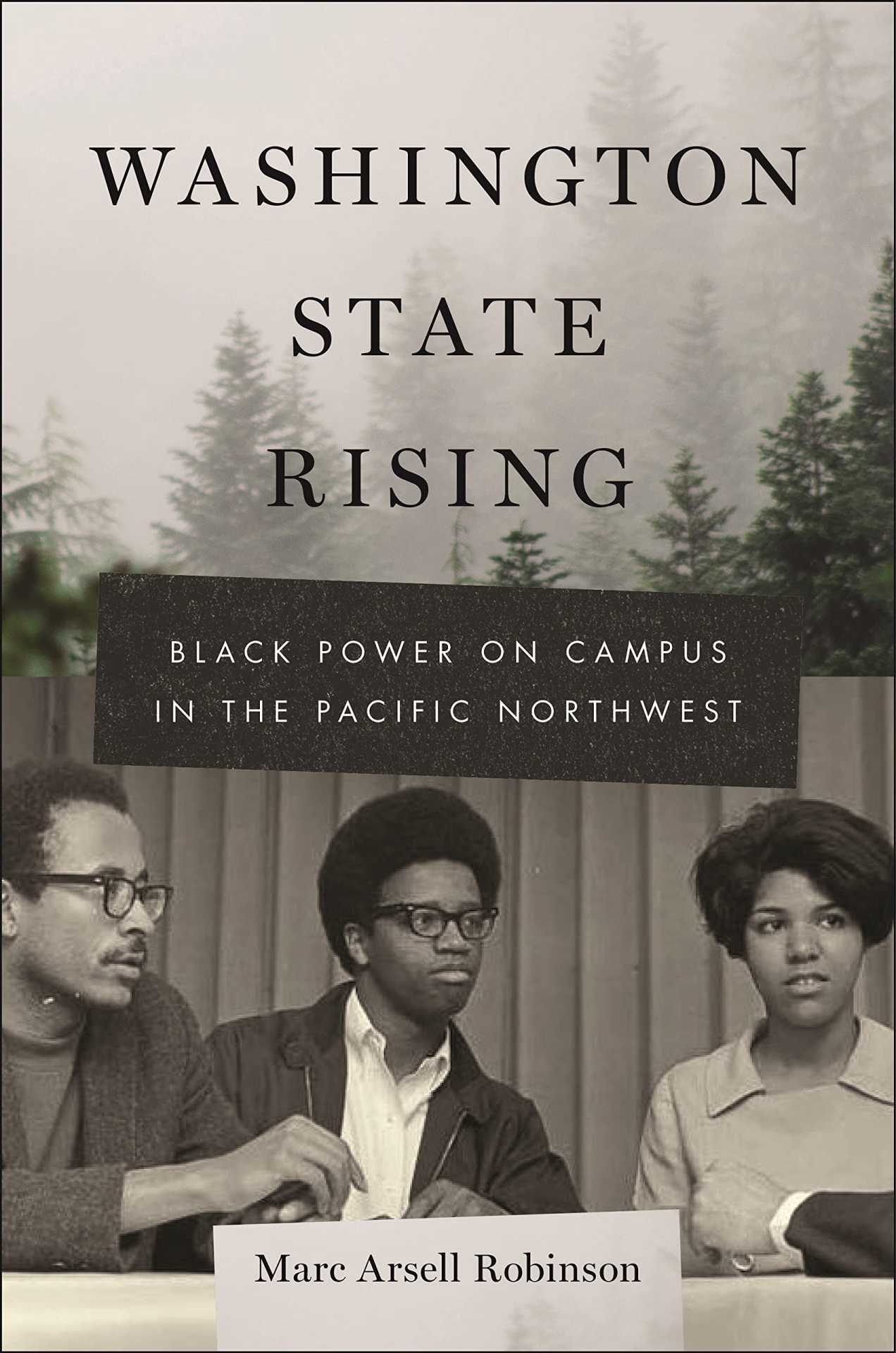 Washington State Rising documents the origins, actions, and impact of the Black Student Union (BSU) in Washington from 1967 to 1970. The BSU was a politicized student organization that had chapters across the West Coast and played a prominent role in the student wing of the Black Power Movement. Through accounts of Black student struggles at two different college campuses in Washington, one urban and one rural, Marc Arsell Robinson details how the BSU led highly consequential protest campaigns at both institutions and beyond, which led to reforms such as the establishment of Black Studies programs, increased hiring of Black faculty and staff, and new initiatives to recruit and retain students of color.

Washington State Rising is the first book to document 1960s Black student activism in the Pacific Northwest and includes extensive oral history interviews with former BSU members. Robinson uncovers new insights into Black politics, locating the Black Power Movement in Seattle, Washington, a city and state not typically associated with 1960s black protest. At once fascinating and revelatory, Washington State Rising provides historical insights for current and future social justice activism.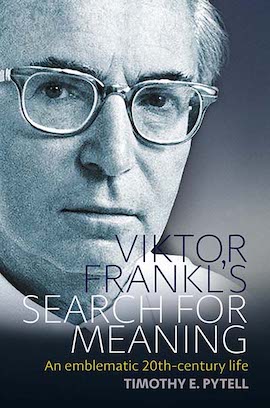 Timothy E. Pytell's book, Viktor Frankl's Search for Meaning: An Emblematic 20th-Century Life (Berghahn Books) now in paperback
Book Summary: 

First published in 1946, Viktor Frankl's memoir Man's Search for Meaning remains one of the most influential books of the last century, selling over ten million copies worldwide and having been embraced by successive generations of readers captivated by its author's philosophical journey in the wake of the Holocaust. This long-overdue reappraisal examines Frankl's life and intellectual evolution anew, from his early immersion in Freudian and Adlerian theory to his development of the "third Viennese school" amid the National Socialist domination of professional psychotherapy. It teases out the fascinating contradictions and ambiguities surrounding his years in Nazi Europe, including the experimental medical procedures he oversaw in occupied Austria and a stopover at the Auschwitz concentration camp far briefer than has commonly been assumed. Throughout, author Timothy Pytell gives a penetrating but fair-minded account of a man whose paradoxical embodiment of asceticism, celebrity, tradition, and self-reinvention drew together the complex strands of twentieth-century intellectual life.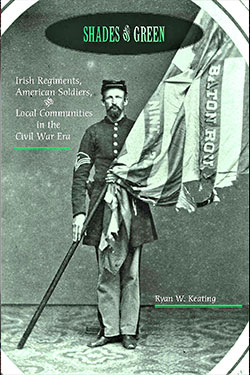 Ryan Keating's Shades of Green: Irish Regiments, American Soldiers, and Local Communities in the Civil War Era 
Book Summary:
Drawing on records of about 5,500 soldiers and veterans, Shades of Green traces the organization of Irish regiments from the perspective of local communities in Connecticut, Illinois, and Wisconsin and the relationships between soldiers and the home front. Research on the impact of the Civil War on Irish Americans has traditionally fallen into one of two tracks, arguing that the Civil War either further alienated Irish immigrants from American society or that military service in defense of the Union offered these men a means of assimilation. In this study of Irish American service, Ryan W. Keating argues that neither paradigm really holds, because many Irish Americans during this time already considered themselves to be assimilated members of American society.
This comprehensive study argues that the local community was often more important to ethnic soldiers than the imagined ethnic community, especially in terms of political, social, and economic relationships. An analysis of the Civil War era from this perspective provides a much clearer understanding of immigrant place and identity during the nineteenth century. With a focus on three regiments not traditionally studied, the author provides a fine-grained analysis revealing that ethnic communities, like other types of communities, are not monolithic on a national scale. Examining lesser-studied communities, rather than the usual those of New York City and Boston, Keating brings the local back into the story of Irish American participation in the Civil War, thus adding something new and valuable to the study of the immigrant experience in America's bloodiest conflict.Throughout this rich and groundbreaking study, Keating supports his argument through advanced quantitative analysis of military-service records and an exhaustive review of a massive wealth of raw data; his use of quantitative methods on a large dataset is an unusual and exciting development in Civil War studies. Shades of Green is sure to "shake up" several fields of study that rely on ethnicity as a useful category for analysis; its impressive research provides a significant contribution to scholarship.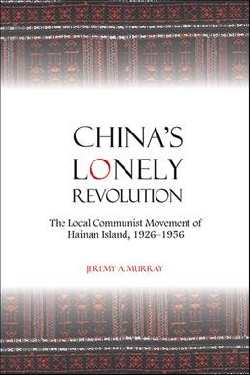 Jeremy Murray's China's Lonely Revolution: The Local Communist Movement of Hainan Island, 1926-1956.
Book Summary:
Jeremy A. Murray's study of local Communist revolutionaries in Hainan between 1926 and 1956 provides a window into the diversity and complexity of the Chinese revolution. Long at the margins of the Chinese state, Hainan was once known by mainlanders only for its malarial climate and fierce indigenous people. In spite of efforts by the Chinese Nationalists and the Japanese to exterminate Hainan's Communists, the movement survived because of an alliance with the indigenous Li. For years it persevered, though in complete isolation from Communist headquarters on the mainland. Using Chinese-language sources, archival materials, and interviews, Murray draws a vivid picture of this movement from the Hainanese perspective, and broadens our understanding of how patriotism, Party loyalty, and Chinese identity have been experienced and interpreted in modern China.