Timothy E. Pytell's book, Viktor Frankl's Search for Meaning: An Emblematic 20th-Century Life (Berghahn Books) now in paperback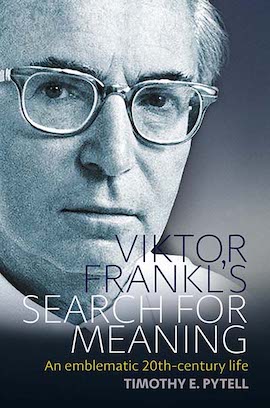 Book Summary: 

First published in 1946, Viktor Frankl's memoir Man's Search for Meaning remains one of the most influential books of the last century, selling over ten million copies worldwide and having been embraced by successive generations of readers captivated by its author's philosophical journey in the wake of the Holocaust. This long-overdue reappraisal examines Frankl's life and intellectual evolution anew, from his early immersion in Freudian and Adlerian theory to his development of the "third Viennese school" amid the National Socialist domination of professional psychotherapy. It teases out the fascinating contradictions and ambiguities surrounding his years in Nazi Europe, including the experimental medical procedures he oversaw in occupied Austria and a stopover at the Auschwitz concentration camp far briefer than has commonly been assumed. Throughout, author Timothy Pytell gives a penetrating but fair-minded account of a man whose paradoxical embodiment of asceticism, celebrity, tradition, and self-reinvention drew together the complex strands of twentieth-century intellectual life.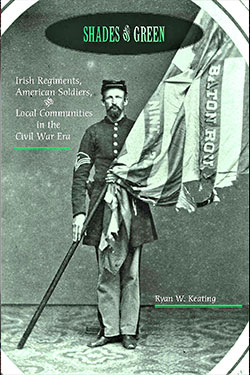 Ryan Keating's Shades of Green: Irish Regiments, American Soldiers, and Local Communities in the Civil War Era 
Book Summary:
Drawing on records of about 5,500 soldiers and veterans, Shades of Green traces the organization of Irish regiments from the perspective of local communities in Connecticut, Illinois, and Wisconsin and the relationships between soldiers and the home front. Research on the impact of the Civil War on Irish Americans has traditionally fallen into one of two tracks, arguing that the Civil War either further alienated Irish immigrants from American society or that military service in defense of the Union offered these men a means of assimilation. In this study of Irish American service, Ryan W. Keating argues that neither paradigm really holds, because many Irish Americans during this time already considered themselves to be assimilated members of American society.
This comprehensive study argues that the local community was often more important to ethnic soldiers than the imagined ethnic community, especially in terms of political, social, and economic relationships. An analysis of the Civil War era from this perspective provides a much clearer understanding of immigrant place and identity during the nineteenth century. With a focus on three regiments not traditionally studied, the author provides a fine-grained analysis revealing that ethnic communities, like other types of communities, are not monolithic on a national scale. Examining lesser-studied communities, rather than the usual those of New York City and Boston, Keating brings the local back into the story of Irish American participation in the Civil War, thus adding something new and valuable to the study of the immigrant experience in America's bloodiest conflict.Throughout this rich and groundbreaking study, Keating supports his argument through advanced quantitative analysis of military-service records and an exhaustive review of a massive wealth of raw data; his use of quantitative methods on a large dataset is an unusual and exciting development in Civil War studies. Shades of Green is sure to "shake up" several fields of study that rely on ethnicity as a useful category for analysis; its impressive research provides a significant contribution to scholarship.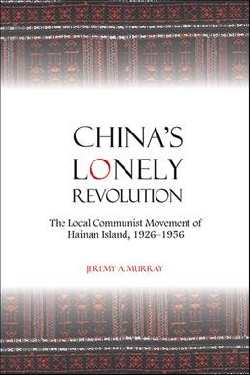 Jeremy Murray's China's Lonely Revolution: The Local Communist Movement of Hainan Island, 1926-1956.
Book Summary:
Jeremy A. Murray's study of local Communist revolutionaries in Hainan between 1926 and 1956 provides a window into the diversity and complexity of the Chinese revolution. Long at the margins of the Chinese state, Hainan was once known by mainlanders only for its malarial climate and fierce indigenous people. In spite of efforts by the Chinese Nationalists and the Japanese to exterminate Hainan's Communists, the movement survived because of an alliance with the indigenous Li. For years it persevered, though in complete isolation from Communist headquarters on the mainland. Using Chinese-language sources, archival materials, and interviews, Murray draws a vivid picture of this movement from the Hainanese perspective, and broadens our understanding of how patriotism, Party loyalty, and Chinese identity have been experienced and interpreted in modern China.