Where in the world do you see yourself? How will you get there? How will you succeed? We want to help. Below, you will find support for your journey.
Good Luck!
Online Resources
Get career management, interview skills and job search career links.
Public Speaking Studio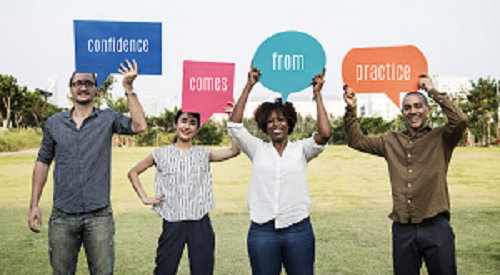 Practice your public speaking skills through our new lab, featuring space for online presentations with a virtual audience, casual mentorship and Zoom recording. Reserve time for the lab (JB230), which is open 10 a.m. to 5 p.m.Monday through Friday.
Please note:
Review availability times BEFORE you book a time.
Reservations are first come, first serve.
See a student assistant in JB404 at your scheduled time or call 909-537-4362 and meet at JB230.

Learn more about how to get the most out of PitchVantage

Learn about how to use Cloud and Mobile versions of PitchVantage