GAP: India Business Opportunities 10/28/22 Zoom Gathering
Featuring:
Keynote on New Catalysts for Developing Market Growth in the Indo-Pacific >>> Presentation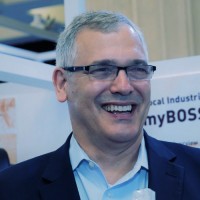 Bryan O'Byrne, Senior International Trade & Regulatory Reform Advisor l USAID  
Mr. O'Byrne is an International Economics, Trade, and Regulatory Policy Specialist with over 25 years of experience in international affairs. He has served on more than 30 U.S. delegations to the World Trade Organization (WTO) in Geneva, built coalitions in the WTO and other multilateral institutions, followed up multilateral actions with in-country bilateral meetings in priority global and emerging markets and engaged regulators, trade officials, and private sector stakeholders in constructive dialogues, formed consensus around common policies, and successfully identified practical international solutions. He has also participated in numerous WTO accession and U.S. free trade agreement (FTA) negotiations, including the U.S.-Korea FTA (KORUS), Trans-Pacific Partnership (TPP), U.S.-EU Transatlantic Trade and Investment Partnership (T-TIP), and the modernization of NAFTA in the U.S.-Mexico-Canada Agreement (USMCA).
 
India Case Study: Automotive Industry >>> Presentation
Sanjeev Garg, Practice Leader l Praxis Global Alliance
An automotive sector veteran with three decades of strong industry experience in Commercial, Personal, and Electric Vehicle segments in leadership roles in various functions in sales and marketing including aftermarket sales and service, Mr. Garg has served in leadership roles with Tata Motors, Force Motors, General Motors, and Toyota/Daewoo, managing business transformation, profit maximization, and restructuring projects in the commercial, personal, and electric vehicle segments for leading brands globally. Garg manages operational excellence, customer loyalty and experience, strategy and transformation, growth and scale-up, cost and performance excellence, enablement and implementation, brand and marketing, and organizational productivity for companies across Commercial Vehicles, Electric Vehicles and Hybrids, Passenger Vehicles and Tires and Batteries segments under the Automotive practice at Praxis Global Alliance. 
Business Resources & More >>> International Contracting Opportunities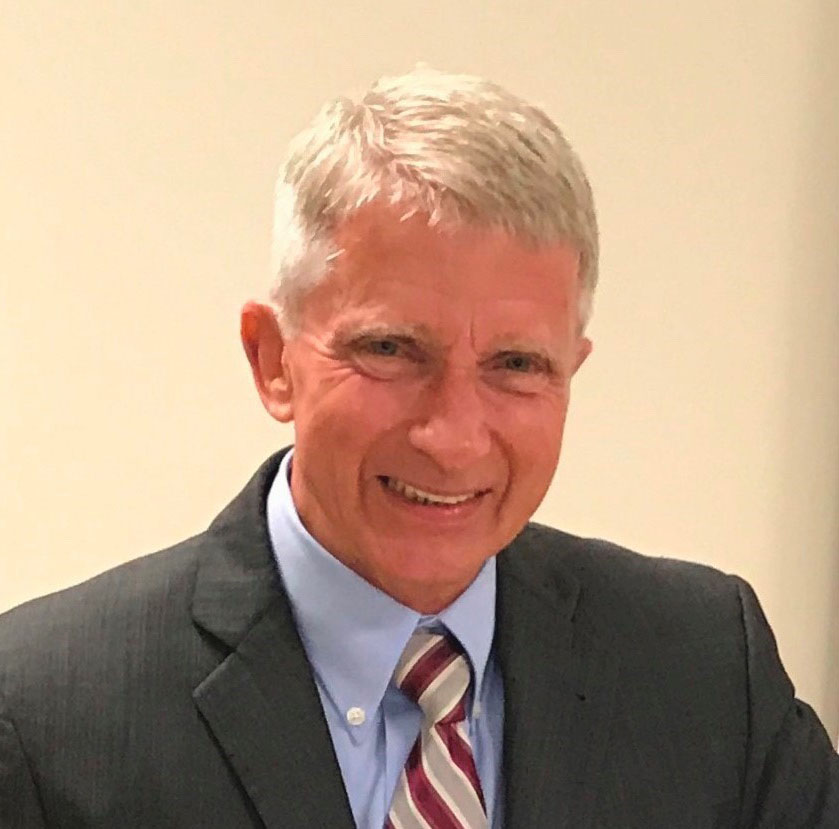 Paul Smith, Economic Development Specialist and District International Trade Officer l U.S. Small Business Administration
Mr. Smith is an accomplished professional with thirty years experience in business development. His career encompasses both the private and public sectors. His experience includes sales management, direct marketing, export promotion, and matchmaking, for markets worldwide. In his current role, Mr. Smith is responsible for outreach to the business community for the Orange County/Inland Empire District office. His expertise focuses on International Relations, High Tech industries & Native American outreach. Formerly, as the Business Development Specialist for the Minority Business Development Agency, Mr. Smith was responsible for the selection, monitoring and advising of grant projects. In addition he was responsible for the Native American and International Business Development activities for the western region. He works closely with private industries, trade associations, state / federal Agencies and local chambers to promote international trade.
---
GAP Virtual Business Matchmaking & Education
Initiating and Expanding Business in Asia 10/21/21 Session
Smart Technology, Business Resilience & Opportunities
Special guests included:
Jessica Lin, Dir., Taiwan Trade Center, Los Angeles + Q&A with Paul Smith, Economic Development Specialist, District International Trade Office, U.S. SBA OC/IE District Office
Eduardo Vargas, Regional Dir. Operations Sales, US West/Southwest with Morrison Express Corporation
Dr. Sepideh Alavi, Assistant Professor of Supply Chain Management and Business Analytics
RJ Oriel, Corporate Development Lead, Talino Venture Labs
Ferdinand Soriano, CEO/Founder, Planet 63
 

GAP Virtual Business Matchmaking & Education 5/6/21 Session
Imports/Exports: Korean Consumer Products & Business
Special guests included:
Consul Sungsoo Son. Korean Consul and Customs Attaché in Los Angeles
Peter Seo, General Director and Michael Uhm, Director of Gyeongnam Representative Office in LA
Janet Burt, Foreign Direct Investment Advisor for Gyeongnam Province
Celina Lee, Manager for Gyeongnam Province Representative Office Los Angeles  - Food products from Miryang City >> Presentation
Mike Lee, Chief Medical Administrator for 360 Clinic – Healthcare product (Celltrion)
Esther Song , CEO of SNP Bio – Cosmetics
Christopher Lynch is a global business thought leader and founder of the International Business Accelerator (IBA)

GAP Virtual Business Matchmaking & Education 4/1/21 Session
Trade & Exports: Connection to Logistics, E-commerce & Other Support Services in South Korea, Singapore & the Philippines
Special guests included:
Megan Glassman, Community Manager and Event Coordinator, Shopify >> Presentation 
Eduardo Vargas, Regional Director Los Angeles, US Southwest & Mexico with Morrison Express Corp.
Sara K.G. Kalle. Group Head of Sales and part of the Group Leadership Team of Singapore Post Limited
Karlo Belloso, US Global Sales Manager for Morrison Express >> New trade lane between Tijuana – LAX and Tijuana – ASIA
Lua Kok Yong, Sales Director, Singapore for Morrison Express
John W. Dunlop, Founding Member, ITFGlobal Limited, IOM

GAP Virtual Business Matchmaking & Education 3/4/21 Session
Manufacturing (electronics/life sciences/medical technology) & business in Singapore 
Special guests included:
Douglas Foo, President of Singapore Manufacturing Federation
Willy Koh, CEO of Racer Technology, Lead of Singapore Medtech Consortium, and member of Singapore Government Parliamentary Committee for Trade & industry panel of advisors
Philip Ong, CEO of SP Manufacturing (SPM) Group
Jessica Sim, head of business development for Key Point, a Singapore-based life science and electronics manufacturing company

GAP Virtual Business Matchmaking & Education 11/19/20 Session
Focus on agriculture and food/beverage products and services sectors
Special guests included:
Bandhana Katoch, Director, Sustainability Practice, Larta Institute
Consul Sungsoo Son, Korean Consul and Customs Attaché in Los Angeles
Raquel Toquero-Choa l President and Founder of The Chocolate Chamber 
Yinghui Ang. GM of OctoRocket (Singapore)
 

GAP Virtual Business Matchmaking & Education 10/8/20 Session
Focus on fashion/beauty products/retail services in the Philippines
Special guests included:
Jeannie Javelosa, Advocate-Thought Leader for culture, sustainability and gender; co-founder of ECHOstore Sustainable Lifestyle and GREAT Women
Mary Jane Tan-Ong. President & CEO of Elemie Naturals Inc, the makers of Pili Ani 
Rosalina Tan, founder of Pili Ani
Simarna Singh, Chief Sustainability and Impact Officer of Coco Veda, which specializes on producing coconut based products in the Philippines
Pearl Parmelee, Tita Pearl Brand
Cristina Espiritu, MyJeepneyStop
Carmela Diopol Lerner, Teal Botanicals

GAP Virtual Business Matchmaking & Education 9/10/20 Session
Focus on healthcare products, medical devices & life science technologies in South Korea, Singapore & the Philippines
2019 Global Access Program Conference 
More than 70 attendees shared valuable trends and tips for success in business in China, South Korea, Philippines and India during the 2019 conference themed - Global Opportunities in a Sustainable Digital Economy: Focus on Asia. Check out the 2019 conference recording. Timings for each country are listed below so you do not have to view the video in its entirety if you are looking for specific information 
INDIA (0:10:17)
Kalyan Chakravarthy, Indian Administrative Service, Director General, Environment Protection Training and Research Institute >> Presentation
CHINA (0:28:52)
Pat Cassidy, Commercial Attaché in Asia, U.S. Department of Commerce, Commercial Service  >> Presentation 
JD Wang, CEO & President, reRUBBER  
SOUTH KOREA (1:01:44)
Anna Kang, Overseas Business Development Manager, Kinam Metal
Chunhwa Lee, Martillo Hydrokhan >> Presentation
SOUTH KOREA PT2 (1:34:56)
Jongdon Lee, Korean Consul (Economic Affairs) >> Presentation
Derek Waleko, Senior Investment Consultant, KOTRA LA
PHILIPPINES (2:08:15)
Dr. Josyline C. Javelosa, Philippine Agriculture Attache to the United States and the Americas
Dr. Cesar B. Chavez, Director of the Bases Conversion and Development Authority 
Opportunities from the American Perspective (RECORDING 2 0:25:00)
Cristina Espiritu, Senior Vice President, Globalview Advisors
Ferdinand Soriano, Founder, Planet 63 >> Presentation
Luncheon Keynote Speaker (RECORDING 2 1:11:00): Jim Gitney, CEO of Group50, CompTIA Blockchain Advisory Council Member, Thinaër Board of Advisers Member >> Blockchain Technology & International Trade