GAP Virtual Business Matchmaking & Education 5/6/21 Session
Imports/Exports: Korean Consumer Products & Business
Special guests included:

GAP Virtual Business Matchmaking & Education 4/1/21 Session
Trade & Exports: Connection to Logistics, E-commerce & Other Support Services in South Korea, Singapore & the Philippines
An E-Commerce Option: Extending your business through Shopify: Presentation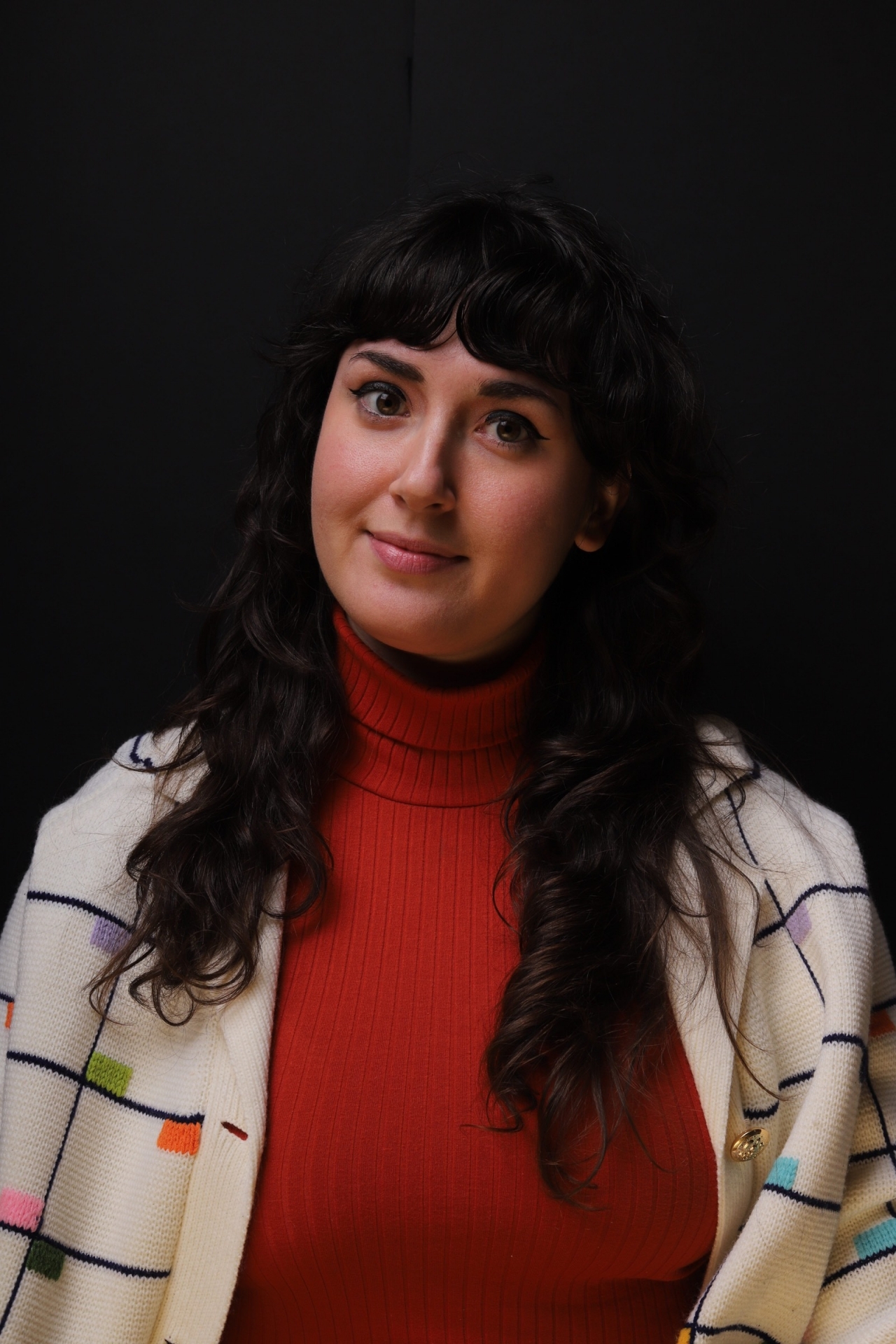 Megan Glassman, Community Manager and Event Coordinator, Shopify LA
Glassman interacts with creatives and entrepreneurs who are looking to grow their businesses and build for the long term. Megan's superpower for business coaching comes from her experience in customer service industries, skilled problem solving prowess, and strong communication skills. Previous to Shopify, Megan worked at Village Workspaces, a high-end boutique-style co-working space. 
Trade, Exports & Logistics Panel Discussion Co-Moderated by: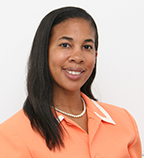 Dr. Sarita Jackson l Owner, president and CEO, Global Research Institute of International Trade (GRIIT)
Dr. Jackson's U.S. based think-tank and consulting firm helps companies increase revenues through competitive exports via up-to-date, data-driven, customized market research and strategy development. Dr. Jackson is also an author, TEDx speaker, and a business school instructor. She received her B.A. degree in broadcast journalism and Spanish from the University of Southern California and earned a Ph.D. in political science (emphasis on international political economy) from Brown University.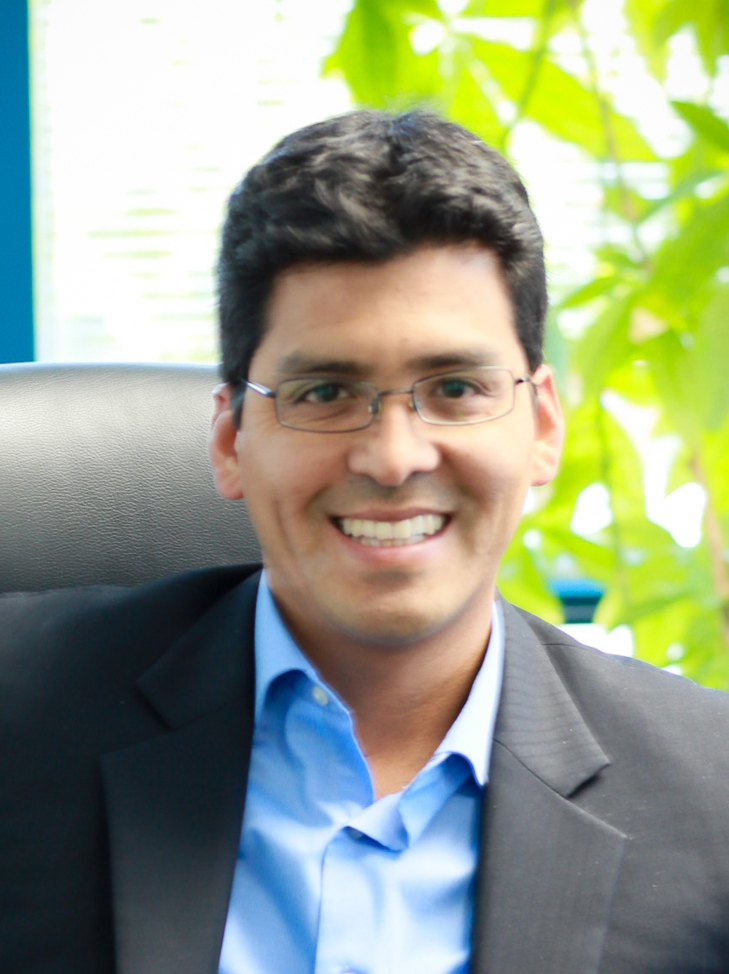 Eduardo Vargas is the Regional Director Los Angeles, US Southwest & Mexico with Morrison Express Corp. Eduardo has 20+ years of experience leading Supply Chain Operations, with strong emphasis on Asian countries (SG, TH, MY, CN, TW, HK) supporting semiconductor, apparel and retail companies with their Transpacific supply chain needs. Based in Los Angeles, serves as Regional Director USA West/Southwest with Morrison Express Corporation, largest Taiwan based global freight forwarder. Previously, he led International Transportation and Warehousing operations, across six stations and multiple countries. Eduardo has also served as Supply Chain Consulting Manager for Fortune 500 clients in the Americas, Europe and Asia. Eduardo is Industrial Engineer by training, MBA, Fulbright Scholar, SAP and APICS CSCP certified.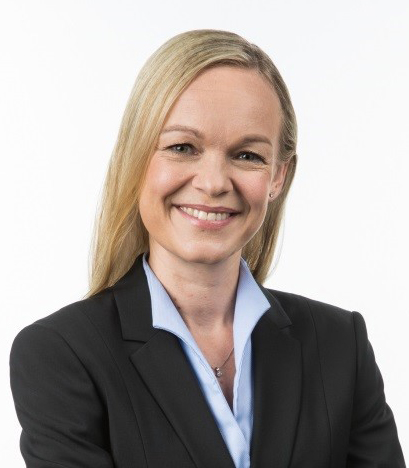 Sara K.G. Kalle is Group Head of Sales and part of the Group Leadership Team of Singapore Post Limited. Focus products are End-2-End eCommerce solutions; from frontend development, demand generation, digital solutioning, to logistics activities worldwide, with focus on APAC. Sara was from DB Schenker, where she was Director of Global Fashion since April 2012, based in Singapore. Sara has more than 20 years of experience in the Logistics and Supply Chain Industry, including 10 years in the retail and lifestyle sector. In her previous role, she was entrusted with the global responsibility to manage and grow DB Schenker's Fashion and Retail Segment covering freight, contract logistics, eCommerce, consultancy, product development and solutions for Global MNCs. Prior to DB Schenker, Sara was the Global Transportation and Procurement Manager at H&M, where she was in charge of global freight procurement, including management of vendors and production countries' shipping offices. Sara began her career at AP Moller - Maersk where she spent almost seven years, working at their operations in China, Hong Kong and Scandinavia.Sara holds a BSBA from Hawaii Pacific University, having majored in International Business and Finance. She has attended several programs through the AP Moller Group, focusing on Business and Management programs.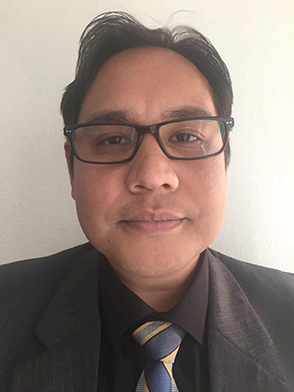 Karlo Belloso is the US Global Sales Manager for Morrison Express. He has been in the logistics industry since 2003, working in with the San Diego Airport, as logistics manager for Dorian's / Sears Roebuck Mexico and as import operations and branch manager at Hellmann Worldwide Logistics. Today, Karlo develops business for Morrison Express in the region and creating infrastructure in the US and Ricardo Briones in Mexico. For the past couple of years, , he has helped the company work on a Tijuana Airport Carga Aerea Matrix creating a new trade lane between Tijuana – LAX and Tijuana – ASIA.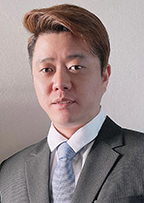 Lua Kok Yong is the Sales Director Singapore for Morrison Express and has 17 years of experience in logistics supply chains in operations to sales & marketing with a strong backgrounds of leading client portfolio from materials of IC Design to IC Distribution in intra-Asia. Based in Thailand, Lua Kok Yong served as a Branch Manager and in Singapore Served as account management/sponsors with Morrison Express Corp. Previously, he led the team of intra-Asia as a senior carrier relations capacity planner to build up close relations with carrier for consolidation build up on better planning.
Finance & Transactions Support: Q&A With John W. Dunlop, Founding Member, ITFGlobal Limited, IOM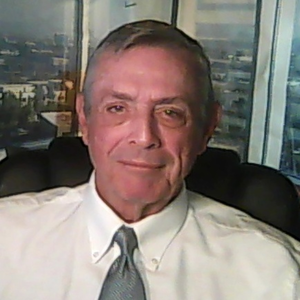 Mr. Dunlop is a founding member of  ITFGlobal Limited, which has patents pending for online eUCP trade finance internet solutions. Previously he was CEO of InterNetLC.com, LLC, providing management of international Letters of Credit for exporters and importers. He was a past Director of International Services for Escrow.com. From that experience, he has identified the need for simplified online international trade finance capability. Mr. Dunlop has been providing commercial Letter of Credit transaction management and documentation services since 1992. He has designed online trade finance capabilities for international banks and proprietary Internet-based software systems. He also teaches as an adjunct instructor for International Transactions at Grossmont College in San Diego, California. His work experience includes aerospace engineering, airline operations, and commercial jet engine marketing and management positions with major airlines and OEM manufacturers. During his four years of active service in the US Army, he served as a captain commanding a company in Vietnam and Deputy Director of Engineering at Corpus Christi Army Depot. Mr. Dunlop graduated from the University of Notre Dame in aerospace engineering and is a recipient of an Export Achievement Certificate from the US Department of Commerce and a member of their District Export Council.
 

GAP Virtual Business Matchmaking & Education 3/4/21 Session
Manufacturing (electronics/life sciences/medical technology) & business in Singapore 
Keynote Speaker: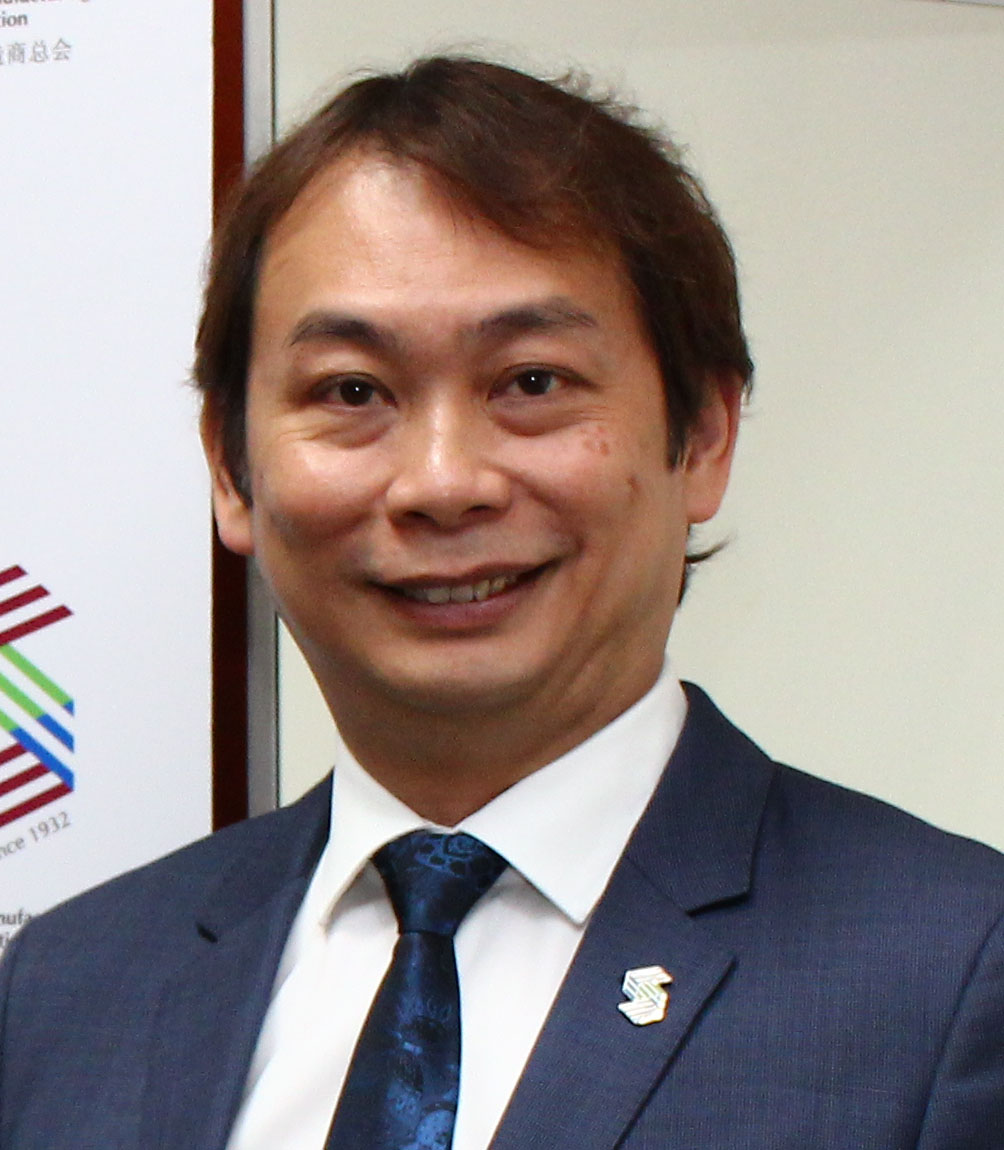 Douglas Foo, President of Singapore Manufacturing Federation
Mr Douglas Foo is the President of Singapore Manufacturing Federation, Vice Chairman of the Singapore Business Federation and Vice President of Singapore National Employers' Federation. He is also one of Singapore's three Appointed Representatives to represent Singapore to serve on the ASEAN Business Advisory Council. His public service covers unions, trade associations, hospitals, community and social services, business organizations, universities, national committees, government committees, Singapore business councils with various countries and numerous other institutions. He is also the Founder/Chairman of Sakae Holdings Limited, a public listed company that he has led from a humble company to be listed on Singapore's stock exchange and with overseas presence and business in Singapore, Malaysia, China, Indonesia, the Philippines, Viet Nam, Chile and other countries. 
Featured Speakers/Businesses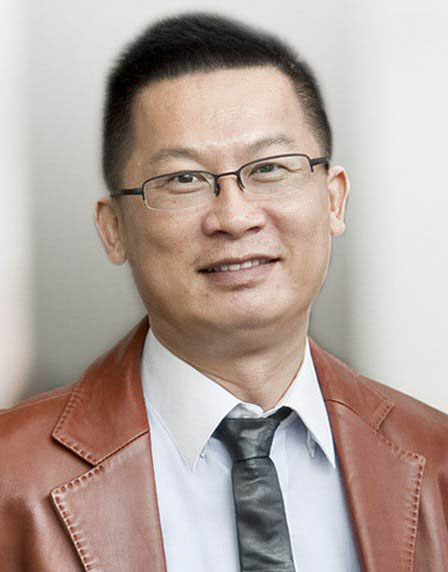 Mr. Willy Koh is CEO of Racer Technology, Lead of Singapore Medtech Consortium, and member of Singapore Government Parliamentary Committee for Trade & industry panel of advisors,  He also sits on board of ISO & IPI. Racer Technology is open to work with US companies in the area of medtech development, manufacturing & distribution as well as start-up type of activities/services in Singapore and investment strategy in core medical device startups to develop and manufacture in Singapore. 
Racer Technology, a leading medical device manufacturer in Singapore with presence in 5 countries worldwide, including USA. It is an anchor company whom will share about the Singapore Medtech Consortium, which seeks to invite collaborations and engagements for medtech activities across the entire value chain from design and prototyping to manufacturing and distribution.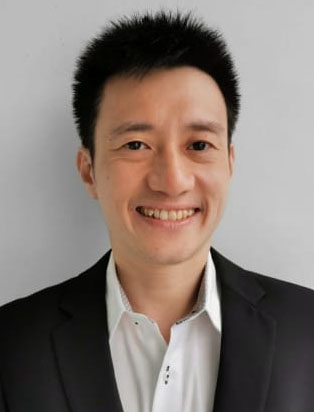 Mr Philip Ong is CEO of SP Manufacturing (SPM) Group and has been with the company for about ten years, holding various positions. His expertise focuses on business development and operational excellence. Philip graduated with honors from the National University of Singapore as an Electrical Engineer, and completed his MSc in Management in University College London as Top Overall Performer. SPM is open to support full-turn key manufacturing of electronic products in factories located in Singapore, Indonesia, China, Germany and Poland. It also offers design support services and early supplier involvement programs to help customers reduce time-to-market.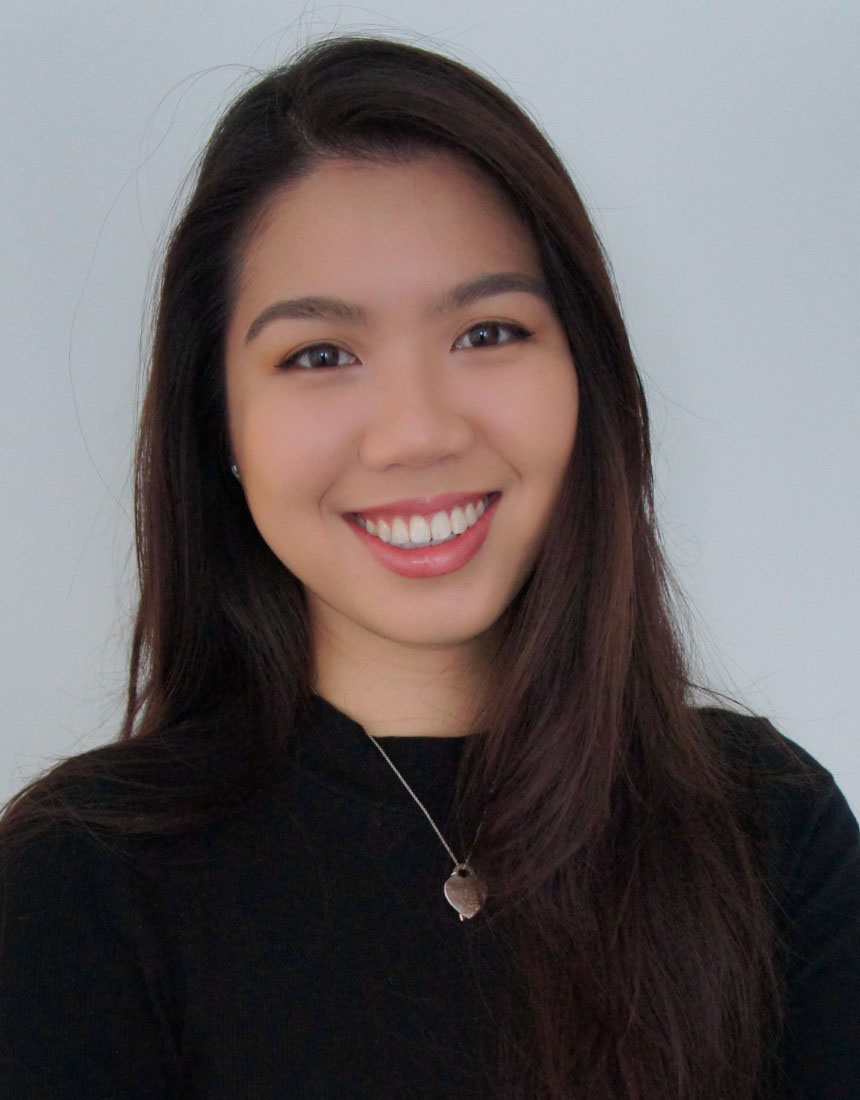 Ms. Jessica Sim heads business development for Key Point, a Singapore-based life science and electronics manufacturing company. She focuses on business and capability development for Key Point in North America and Europe. 
Key Point, a Singapore-based electronics and life sciences company that supports manufacturing and cleaning solutions. As part of the Singapore Life Science Consortium, Key Point will share about how US companies can explore growth in Asia with end-to-end life science manufacturing activities from design and prototyping to manufacturing and box-build/assembly. Key Point is keen to work with US companies to develop high-quality and low-cost manufacturing supply chains in Asia in the life science and electronics industries. It is also open to potential collaborations with analytical startups and SMEs for design and prototyping. 
GAP Virtual Business Matchmaking & Education 11/19/20 Session
Focus on agriculture and food/beverage products and services sectors
Keynote Speaker: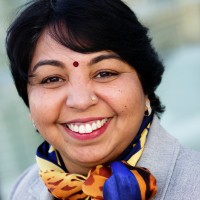 Bandhana Katoch l Director, Sustainability Practice, Larta Institute
As the Director for Larta's Sustainability practice, Bandhana manages a portfolio of companies in the areas of agriculture, food, and sustainability. She works with small businesses promoting applied agricultural research and developing new service offerings, business relationships, and strategies. She holds multiple graduate degrees from the USA and India. She has been a researcher and business development professional for more than 15 years, leading various initiatives in the arena of economic development by developing the entrepreneurial ecosystem, supporting student ventures and leadership. Bandhana is a co-founder of the Kolkata, India non-profit, Samya Foundation. The organization focuses on creating awareness, wellness initiatives and interventions for people with special needs. Bandhana also co-founded CLIMB (Collaboration, Leadership, and Innovation in Missouri Businesses) with a grant sponsored by the Kauffman Foundation. She has also served as adjunct faculty member for International Marketing and led a study abroad program to India, Board member for MU Adult Day Connection and served as Chair for UM Staff Advisory Council.
Other Special Guests: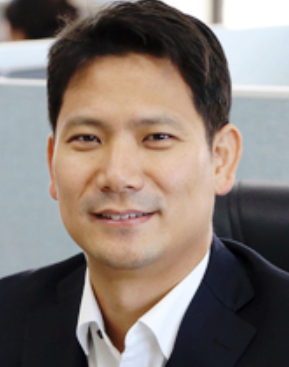 Consul Sungsoo Son l Korean Consul and Customs Attaché in Los Angeles
Mr. Son currently serves as a Korean consul and Customs attaché in Los Angeles. He is in charge of trade and economic issues in his office. He held several seminars for helping the Korean business community and has consulted many international corporations for doing business in Korea as well as US. He graduated from the economics department of Seoul National University and the public policy department of Rutgers University graduate school. And he began his public career in the Korea Customs Service in 2001. Prior, he worked as Director of Audit Policy Division, Corporate Audit Division, FTA Cooperation Division, Origin Verification Division, and Foreign Exchange Investigation Division of the headquarter of Korea Customs Service.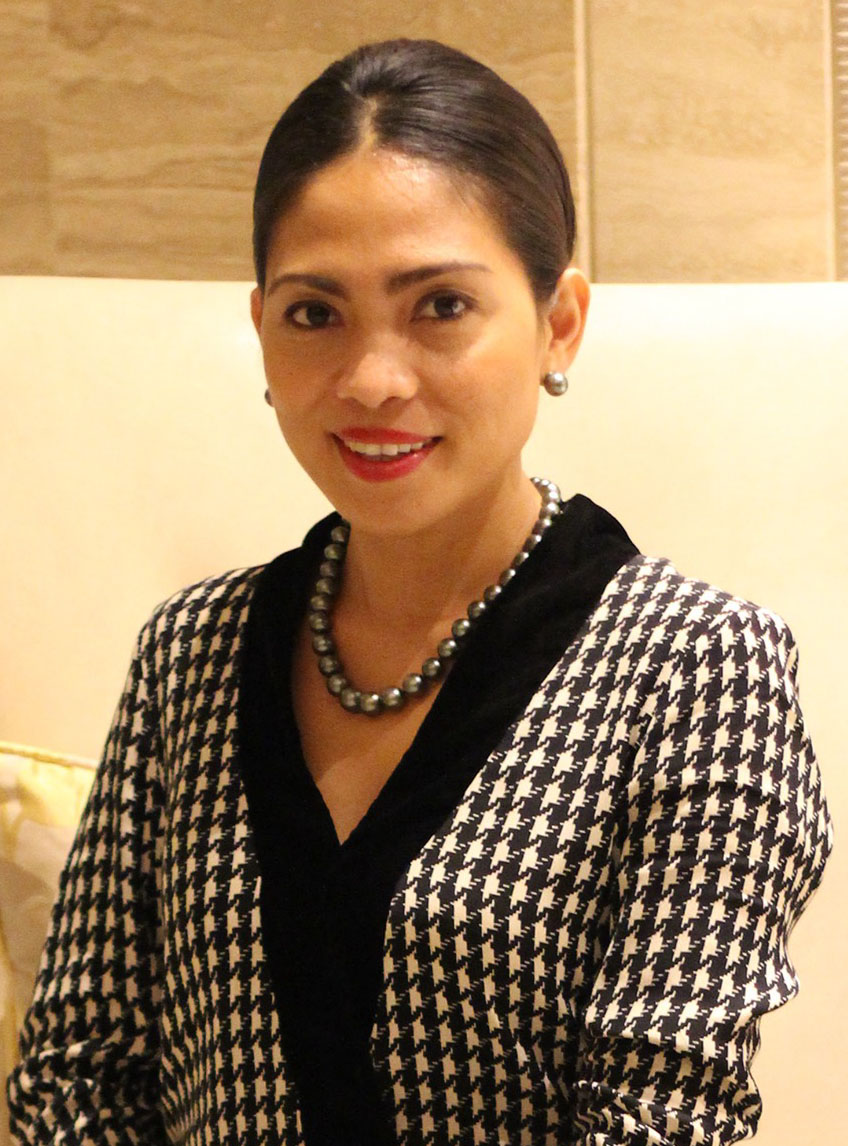 Raquel Toquero-Choa l President and Founder of The Chocolate Chamber 
Known as the "Chocolate Queen" and first Philippine Chocolate Sommelier, Raquel has taken the art of chocolate-making to the next level with her Cebu-based business, which showcases the most sought-after artisanal chocolates in the region, and related initiatives. Raquel was named among the 100 Most Influential Filipina Women in the World by the Filipina Women's Network. She is also the founder of Cacao de Filipinas Fellowship, Inc., (CFF) which aims to uplift the Philippine Cacao industry by training and motivating local farmers to grow cacao in order to meet the challenges of producing quality cacao, and contribute to economic growth while bridging the various cacao stakeholders. Chocolate Chamber sweets were selected as token gifts presented to APEC and ASEAN Leaders during country hostings in 2015 and 2017. Despite the pandemic, Raquel and her team remain busy laying the groundwork for an ambitious attempt to reintroduce Philippine chocolate culture to the rest of the world with the vision of making The Chocolate Chamber the next global lifestyle brand for chocolate lovers.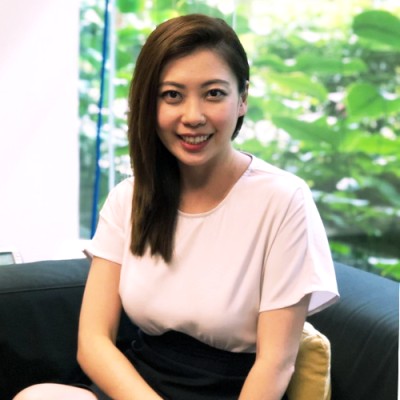 Yinghui Ang l GM of OctoRocket (Singapore)
Ms Ang was formerly part of the Digital Division of Singapore Press Holdings, Asia's leading media organization. She co-founded Octorocket.asia, a joint venture between Singapore Press Holdings and Y3 Technologies, in 2018. Octorocket.asia is a B2B e-commerce marketplace for wholesale manufactured food products in Asia. She has more than 14 years of experience in Marketing, Product Development and Management role with various online job and classifieds portals across South-east Asia such as JobsDB.com, 88DB.com, STJobs.
GAP Virtual Business Matchmaking & Education 10/8/20 Session
Focus on fashion/beauty products/retail services in the Philippines
Special Guests: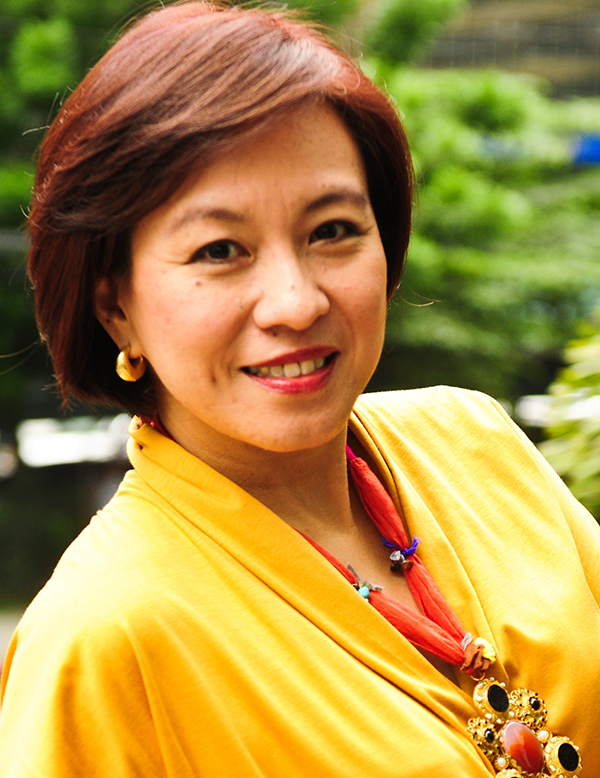 Jeannie Javelosa is an Advocate-Thought Leader for culture, sustainability and gender. She is co-founder of ECHOstore Sustainable Lifestyle and GREAT Women, social innovation enterprises that support community products for market access. Her strategic strength is as prime mover and innovator of GREAT Women, a gender advocacy driven marketing platform. She has influenced national and ASEAN regional eco-systems within the social good, green and gender inclusive sustainability models that integrate supply chains. She is also co-founder of the multi-awarded communications agency, The EON Group. She is also a Writer-Artist and Awarded Book Author. Jeannie was Asia-Pacific Finalist Winner to the 2012 Cartier Women's Initiative Award in Paris; 2018 Go Negosyo Outstanding Women's Entrepreneur Awardee; 2018 Outstanding ASEAN Women Entrepreneur Awardee from Bangkok. She is presently Secretary of the Board of the Women's Business Council of the Philippines, and Founding Director for the Philippine Women Entrepreneur Network (PHILWEN). Jeannie graduated with her Bachelors Degree Magna Cum Laude and Outstanding Leadership Award in the Philippines, and followed with a Masters of Fine Arts from the University of Pennsylvania, USA.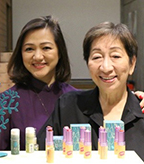 Mary Jane Tan-Ong is the President & CEO of Elemie Naturals Inc, the makers of Pili Ani. She co-founded Pili Ani with her mom, Rosalina Tan in 2015. She has been in distribution and sales in the early part of her career. She has been a trader of food, feed, and raw ingredients since she was 18. Tan-Ong also runs several businesses. She has a BA from Assumption College Makati. Tan-Ong is happily married with four children. She has a soft spot for her cats Satti and Kitkat. 
Rosalina Tan is the founder of Pili Ani. She pioneered the organic farming movement in the Philippines. She holds office as president for the following organizations: Philippine Pili Industry League, Inc., Organik Bicol Advocateurs Network, Inc., Save Our Soil Foundation Inc., and Organic Producers & Trade Association Inc. She runs Nature Wonders Enterprises. Tan studied in Mapua University & Manuel Enverga University. She has two children -Mike & Mary Jane, and blessed with six grandchildren. When she's not advocating for organic lifestyle, she watches the latest K-drama on Netflix.

Simarna Singh, Chief Sustainability and Impact Officer of Coco Veda, which specializes on producing coconut based products in the Philippines. Simarna Singh is a passionate sustainability advocate and she is actively involved in actioning the SDGs, with a strongbelief that "theYouth will make a difference and they will not stop until they are heard…" She is the Chief Sustainability and Impact Officer of Coco Veda, listed on Singapore's Social Enterprise raiSE platform. Alongside, she has been building her Youth-Led Sustainability focused Networking and Digital Platform, Sustainable Relationship Partners, as an extension of Coco Veda to widen the impact across all sectors of Society with Multi-Stakeholder Partnerships. Academically she holds a 1st class Honors degree from the Emirates Academy of Hospitality Management,in International Hospitality and Tourism, affiliated with École Hôtelière de Lausanne. In parallel, at the start of her career in October 2017, Simarna was accepted as a United Nations Global Compact Youth Ambassador in the UAE. Simarna has been privileged to be a part of MASDAR's Future Sustainability Leader's program to complement her academic studies. She represented the UAE Youth Delegation in Yekaterinburg at the GMIS conference along with the UAE Ministry of Energy and Industry, andMadrid at the COP 25 United Nations Climate Change conference with the UAE Ministry of Climate Change and Environment. 
Networking Breakouts/Product Sharing 
GAP Virtual Business Matchmaking & Education 9/10/20 Session
Focus on healthcare products, medical devices & life science technologies in South Korea, Singapore & the Philippines
2019 Global Access Program Conference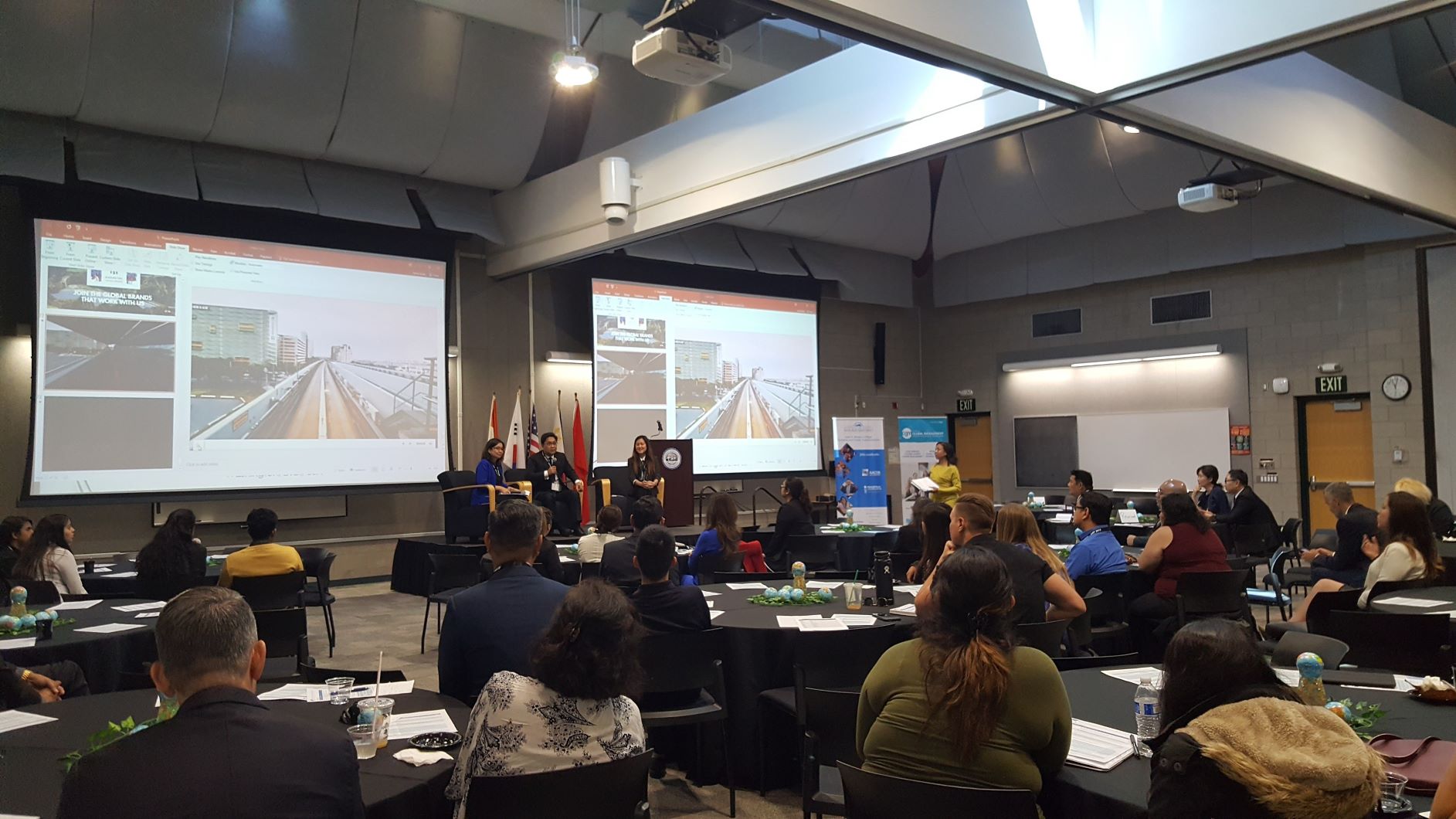 Last year, more than 70 attendees shared valuable trends and tips for success in business in China, South Korea, Philippines and India during the conference themed - Global Opportunities in a Sustainable Digital Economy: Focus on Asia.
Check out the 2019 conference recording. Timings for each country are listed below so you do not have to view the video in its entirety if you are looking for specific information 
2019 Global Access Program Conference Agenda
Time
Description
7:30 a.m.- 8:00 a.m.                                
Registration & Networking (Light refreshments served)
8:00 a.m.- 8:10 a.m.
Welcome & GAP Introduction
MC - Dr. Sarita Jackson, President/CEO, GRIIT, Professor
Lawrence C. Rose, College Dean, the Jack H. Brown College of Business and Public Administration
Paul Smith, Economic Development Specialist, District International Trade Office, U.S. Small Business Administration Orange County/Inland Empire District Office 
8:10 a.m.- 11:30 a.m.  
Featuring the following panelists:
INDIA (0:10:17)

CHINA (0:28:52)

Pat Cassidy, Commercial Attaché in Asia, U.S. Department of Commerce, Commercial Service          (Cassidy presentation)
JD Wang, CEO & President, reRUBBER (Wang presentation)

SOUTH KOREA (1:01:44)

SOUTH KOREA (1:34:56)

Jongdon Lee, Korean Consul (Economic Affairs) (Lee presentation)
Derek Waleko, Senior Investment Consultant, KOTRA LA

SPECIAL SPOTLIGHT ON THE PHILIPPINES (2:08:15)
10 a.m. Opportunities from the Philippines perspective

10:50 a.m. Opportunities from the American Perspective (RECORDING 2 0:25:00)

 

12:15 p.m.- 1:30 p.m.

Luncheon Keynote Speaker (RECORDING 2 1:11:00):

Jim Gitney, CEO of Group50, CompTIA Blockchain Advisory Council Member, Thinaër Board of Advisers Member   
Blockchain Technology & International Trade ( Gitney presentation)