Global Ambassador Program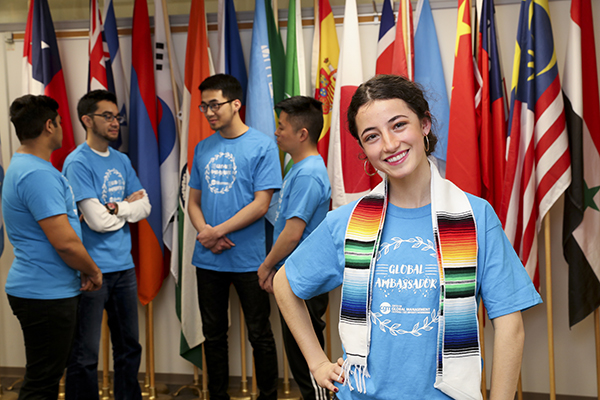 The Global Ambassador program is a global leadership program in the Center for Global Management. It provides opportunities to spark global mindsets, raise cultural awareness,  develop meaningful relationships with peers and enhance global leadership skills. The program encourages students with international interests to volunteer their talents, creativity and time to increase JHBC collaboration, connectivity and leadership. Global ambassadors might participate in the following ways:
Share their international knowledge, experiences, cultures and talents to engage the university community.
Introduce incoming Jack H. Brown College international students to resources, people, departments and opportunities.
Collaborate on cultural events or celebrations.
Promote study abroad and other global opportunities.
 See Global Ambassador Brochure for further program details.
If you would like to have one of our ambassadors visit your class, club, organization or table at an upcoming event as part of an interactive session or share cultural experiences, please fill out our Global Diversity Ambassador Request Form today.