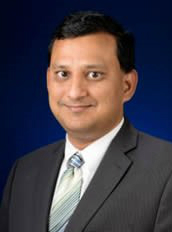 Vipin Gupta, Ph.D.
CGM Co-Director, Mgmt. Professor
Email: vgupta@csusb.edu
Phone: (909) 537-7380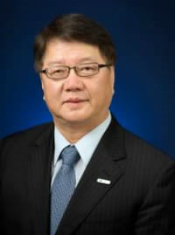 Frank M. Lin, Ph.D.
CGM Co-Director, IDS Professor
Email: flin@csusb.edu
Phone: (909) 537-5787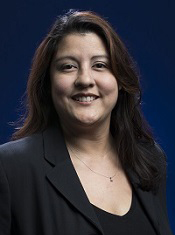 Jamie K. Ayala, MBA '20
CGM Manager, Sr. JHBC Comms/Public Affairs Specialist
Email: jamie.ayala@csusb.edu
Phone: (909) 537-5736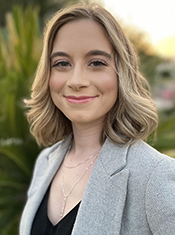 Rosemarie Gilbert l Student Assistant
MSEI Graduate Student
BA, Public Relations, Université du Québec à Montréal, Canada '20
"Participating in the National Model United Nations in New York City allowed me to meet people from all around the world and learn about making change happen. I enjoy learning and expanding my knowledge as well as watching documentaries, TV shows and movies, hiking in National Parks, and meditating on the beach."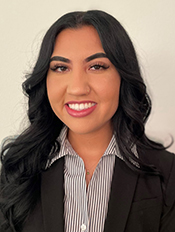 Alexandria Dominguez l Intern 
MPA Graduate Student
BA, Political Science/Admin Studies, UCR '20
"My hobbies include reading, ballroom dancing, and spending time with my friends and family."

Cristina Ruiz l CGM GAP Intern
Business Analytics Student
"In my free time, I enjoy reading and watching movies. My favorite actor is Mike Myers and I love to travel." 

"I joined the CGM leadership management team because I enjoy organizing events and networking with others. I think it's important for students to study abroad because the experience teaches people a lot about themselves." 
-Dejon Brown
"Culture is profoundly important to me and I was able to spread global awareness and help students celebrate diversity on our campus."
- Daniel Perez
"Working with the Center for Global Management furthered my passion for researching new strategies and methods, to further grow the partnerships between the United States and Latin American businesses.  Having the opportunity to travel nationally and abroad, it encourages me to invite everyone to participate in programs that ignite student's passion towards international awareness and discussions."
- Alejandro Montes
"Joining this team was not only about helping me experience the global aspect of our campus and community, but also helping students pave a path for their future." 
 - Nadia Hasan 
CENTER ALUMNI:
Dejon Brown, Cyber Security '17
Muhammad Khan, Philosophy '17
Alejandro Montes, International Business '17
Nga Vo (Susan), Marketing '17
Daniel Perez, MBA '17
Gracie Troche, Communication Studies '18
Xiaojing Liu, MPA '18
Bianca Barrales, Intl. Business/Marketing '18
Maria Robles, Marketing '18
Kaiyin Lai, MBA Business Intelligence '19 
Bianca Gallegos, International Business '19
Jessica Rodriguez, Public Relations '19
Nadia Hasan, Finance '19
Sofia Venegas, Public Relations '19
Breeonna Bright, Public Relations
Yutong Liu, Instructional Technology
Amon Woodley, Marketing '19
Sarthak Arora, MBA Marketing '20
Ty Rothman, Marketing & Management '20
Bhavika Korat, MSIST '20
Cynthia Henshaw, MBA Supply Chain '20
Shubhankar Jayant Jathar, MSIST '20
Haoran Sun, MPA '20
Jackie Magana, Entrepreneurship '20
Tori Wiley, Public Relations '20
Mary Grace Ascueta, Marketing '21
Juan Nieves, Marketing 
Santiago Melchor, Intl. Business '21
Isamar Perez, Intl. Business '22
Savreen Kaur, MBA '22