Virtual Business Matchmaking & Education
Initiating and Expanding Business in Asia
Session 1: Focus on Smart Technology & Business Resilience l Oct. 21, 2021 5:30 - 7 p.m. Pacific Time
Supply chain issues continue to impact business worldwide. Get the latest information on the state of the global supply chain, along with expert advice on world trade, business resilience and opportunities in Asian markets!
 Register For Smart Tech/Electronics GAP Today
TENTATIVE AGENDA:
5:30 p.m. Welcome & Opening Remarks given by Dr. Shanthi Srinivas, Jack H. Brown College's Interim Dean and CSUSB Professors & Center for Global Management Co-Directors Dr. Frank Lin & Dr. Vipin Gupta
5:40 p.m. Keynote address on the"Roadmap to Resilient Supply Chain" delivered by Jessica Lin, Director, Taiwan Trade Center, Los Angeles + Q&A with Paul Smith, Economic Development Specialist, District International Trade Office, U.S. SBA OC/IE District Office
>>See related Executive Order 
>> See related June 2021 Fact Sheet
6:05 p.m. Conversation on Disruptive Supply Chain & New Demand 
6:30 p.m. Fintech & Business Resilience
6:45 p.m. Student Research Showcase
6:50 p.m. Business Showcase
6:55 p.m. Wrap-Up
Special Guests:
Jessica Lin was assigned to manager of the Taiwan Trade Center, Toronto (TTC) from 2005 – 2009 and director of the  Taiwan Trade Center, Kiev (TTC) from 2011 – 2014. She was appointed as the director of the Los Angeles branch office in 2017. She has helped create strong communications between Taiwan, and the USA, Ukrainian, and Canadian business communities along with coordination with the head office in Taiwan. Jessica Lin works as an experienced, distinguished director with excellent and impeccable ability in managing, supervising and controlling three offices located in Toronto, Canada and Kiev, Ukraine as well as Los Angeles, USA with extraordinary performance. Her exceptional skills and ability allow successful business relationship to grow between Taiwan and the United States.
 
Paul Smith, is an accomplished professional with twenty-five years experience in business development.  His career encompasses both the private and public sectors. His experience includes sales management, direct marketing, export promotion, and matchmaking, for markets worldwide.  As an Economic Development Specialist and District International Trade Officer for the U.S. Small Business Administration, Mr. Smith is responsible for outreach to the business community for the Santa Ana District office. His expertise focuses on International Relations, High Tech industries & Native American outreach.  He works closely with private industries, trade associations, state / federal Agencies and local chambers to promote international trade.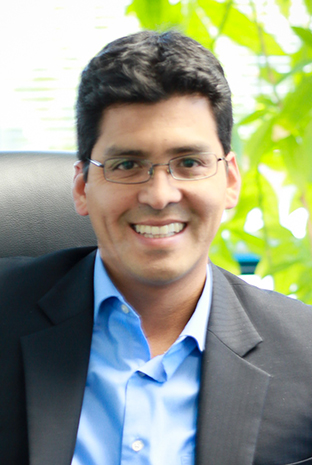 Eduardo Vargas serves as Regional Director Operations Sales, US West/Southwest with Morrison Express Corporation, largest Taiwan based global freight forwarder. Strong Asian market knowledge: Taiwan, China, South East Asia, working with global leading semiconductor, smartphone, and renewable energy OEMs with their Transpacific Eastbound Supply Chains. Eduardo is also a business integration expert and can support companies from different areas thanks to his early years as multi-area SAP consultant. He has strong Latin America market expertise from previous multi-country projects. Eduardo is SAP and CSCP certified, Industrial Engineer, MBA from the University of Maryland and Fulbright Scholar.

Raphael John Oriel is the Corporate Development Lead of Talino Venture Labs, an award winning public benefit corporation building next generation companies for financial inclusion. His primary focus is equity crowdfunding, social entrepreneurship, mergers and acquisitions, community outreach for underserved markets, impact investing, and helping legacy industries innovate. With nearly two decades of international business experience ranging from news and information, real estate development, global trade, financial technology, impact investing, tourism, and cultural diplomacy, Raphael provides the public and private sector with a vast spectrum of unique insights, expertise, and strategies. To date, Raphael has guided over 100 public and private companies on growing and emerging in the USA and Philippines. 

Planet63 (Philippines)
---
About CSUSB's Global Access Program (GAP)
The Global Access Program (GAP), now in its 8th year, was designed to accelerate the entry of export-ready businesses to global markets. Since the start of the pandemic, we created a series of Virtual Business Matchmaking & Education gatherings. Held via Zoom, participants of each session receive an interactive experience at no-cost including:
Advice from global industry experts and leaders
Breakout forums for more personal connections and business matches
Opportunity to see & showcase products
Exposure to resources & customized start-up research
All registrants also receive regular updates on global business opportunities, access to business development directory and exclusive event invites organized by CGM's all new PartnerConnect, an initiative aimed at increasing connections or collaborations to help U.S. enterprises succeed globally. We also assist with government grant applications through our partners listed below.
Over the past year . . . .  
450 students, buyers/sellers, investors, industry associations, government advocates & sponsors participated
50+ international business leaders were engaged
175 CSUSB students were involved in related research
5 CSUSB interns assisted with international company projects including marketing, competition & market research