About CSUSB's Global Access Program (GAP)
The Global Access Program (GAP), now in its 10th year, was designed to accelerate the entry of export-ready businesses to global markets. CSUSB's Center for Global Management continues a series of dynamic & interactive virtual discussions including details & insights on global issues impacting business abroad. Our goal is to bring together experts, education, awareness, resources & custom student research to help entrepreneurs and SME's initiate or expand globally.
In this Zoom session, we'll share new international trade, investment & exchange opportunities in India and other developing markets in light of the Indo-Pacific Economic Framework for Prosperity launched by President Biden and a dozen Indo-Pacific Partners earlier this year. In addition to our special guests below, CSUSB business students will showcase valuable research on companies doing business in India, covering strengths and opportunities for growth in specific industries. The session will conclude with advice and emerging resources for area businesses.
Keynote on New Catalysts for Developing Market Growth in the Indo-Pacific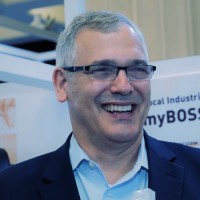 Bryan O'Byrne, Senior International Trade & Regulatory Reform Advisor l USAID  
Mr. O'Byrne is an International Economics, Trade, and Regulatory Policy Specialist with over 25 years of experience in international affairs. He has served on more than 30 U.S. delegations to the World Trade Organization (WTO) in Geneva, built coalitions in the WTO and other multilateral institutions, followed up multilateral actions with in-country bilateral meetings in priority global and emerging markets and engaged regulators, trade officials, and private sector stakeholders in constructive dialogues, formed consensus around common policies, and successfully identified practical international solutions. He has also participated in numerous WTO accession and U.S. free trade agreement (FTA) negotiations, including the U.S.-Korea FTA (KORUS), Trans-Pacific Partnership (TPP), U.S.-EU Transatlantic Trade and Investment Partnership (T-TIP), and the modernization of NAFTA in the U.S.-Mexico-Canada Agreement (USMCA).

He has demonstrated leadership on proactive multi-stakeholder policy initiatives in each of the BRIC economies (Brazil, Russia, India, and China), as well as in South Korea, Singapore, Taiwan, Malaysia, Philippines, Saudi Arabia, Argentina, and with Association of Southeast Asian Nations (ASEAN) and Gulf Cooperation Council (GCC) officials. O'Byrne has also directed innovative B2G (business-to-government) workshops and inter-ministerial roundtables on: the WTO/GATT Agreements; governance and institutional development; foreign direct investment (FDI); transparency and public consultations; good regulatory practices and regulatory coherence; medical technology pricing and reimbursement, and digital trade, e-commerce, and cloud computing innovation. Finally, he has successfully created new channels of international engagement, dialogue, and trust, resulting in collaborative solutions between governments and among public and private sector stakeholders.
CSUSB students will also showcase valuable research on companies doing business in India, covering strengths and opportunities for growth in specific industries. The session will conclude with advice and emerging resources for area businesses.
India Case Study: Automotive Industry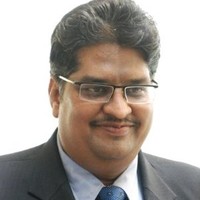 Sanjeev Garg, Practice Leader l Praxis Global Alliance
An automotive sector veteran with three decades of strong industry experience in Commercial, Personal, and Electric Vehicle segments in leadership roles in various functions in sales and marketing including aftermarket sales and service, Mr. Garg has served in leadership roles with Tata Motors, Force Motors, General Motors, and Toyota/Daewoo, managing business transformation, profit maximization, and restructuring projects in the commercial, personal, and electric vehicle segments for leading brands globally. As one of the largest global industries, the Automotive sector has been deeply hit with the COVID-19 situation. Starting with a distraught supply chain to weak demand, all ancillary sectors including insurance and part manufactures have also faced sharp winds in the past six months globally. In such a scenario, a phased unlocking across the globe is sure to facelift numbers but navigating the recovery path will be a slow drive for all segments under the automotive industry. In his role with Praxis, Garg manages operational excellence, customer loyalty and experience, strategy and transformation, growth and scale-up, cost and performance excellence, enablement and implementation, brand and marketing, and organizational productivity for companies across Commercial Vehicles, Electric Vehicles and Hybrids, Passenger Vehicles and Tires and Batteries segments under the Automotive practice at Praxis Global Alliance.