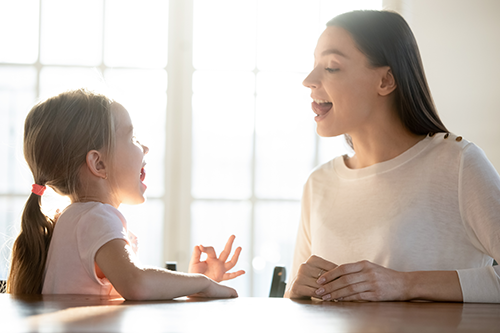 A speech-language pathologist evaluates and treats a wide range of language, communication, speech, and voice disorders. They work one-on-one with clients and patients, who may include children and/or adults, in various educational and health care settings.
Skills and Responsibilities
Have expertise in linguistics, language acquisition, and language disorders
Evaluate and treat patients/clients with various language pathologies and communicative disorders
Administer and interpret test results
Create treatment plans and develop goals for patients/clients
Collaborate with therapists, physicians, teachers, and patients' families on treatment plans
Write patient reports
Maintain accurate records
Education and Additional Requirements
Master's degree in Speech Pathology, Communicative Disorders, or related field
State Certification
ASHA Certification
Where They Work
Speech-language pathologists often work in K-12 schools settings and medical facilities.  Companies and organizations that have recently posted jobs for speech language pathologists in California include Kaiser Permanente, Easterseals, US Department of Veteran Affairs, Kindred Rehabilitation Services, and various school districts.
Getting a Job