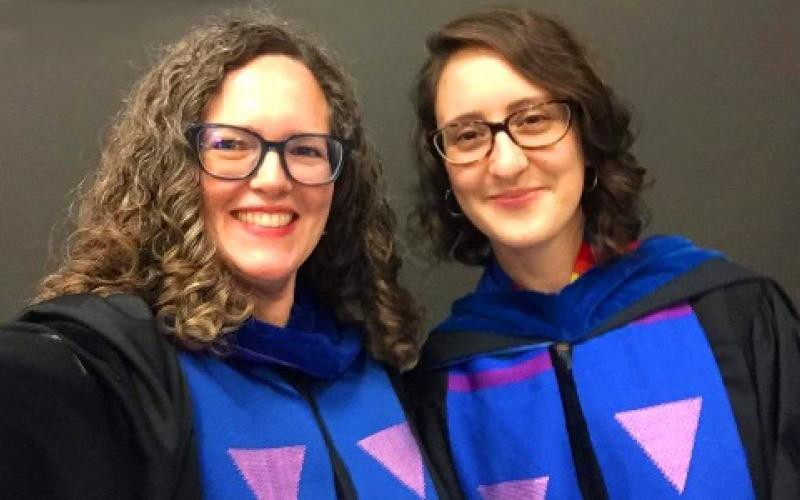 Professors
Professors Rowan and Cavallaro at Commencement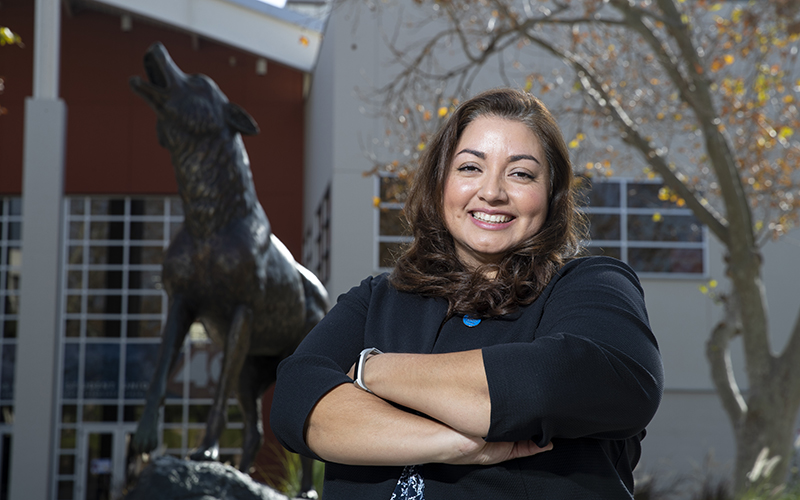 Congratulations
to 2018 College of Arts and Letters Outstanding Graduate Student Erika Quiñonez!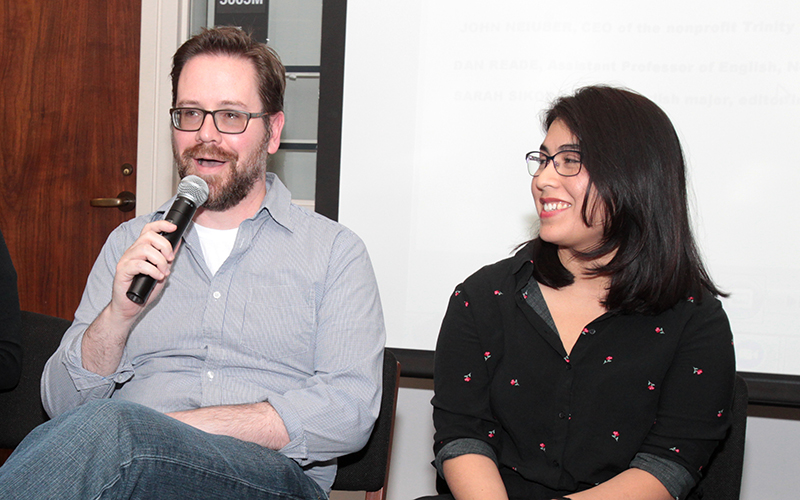 Explore Career Paths in English
Alumni Dan Reade and Andrea Nikki Harlin at the SEE Panel, April 26, 2018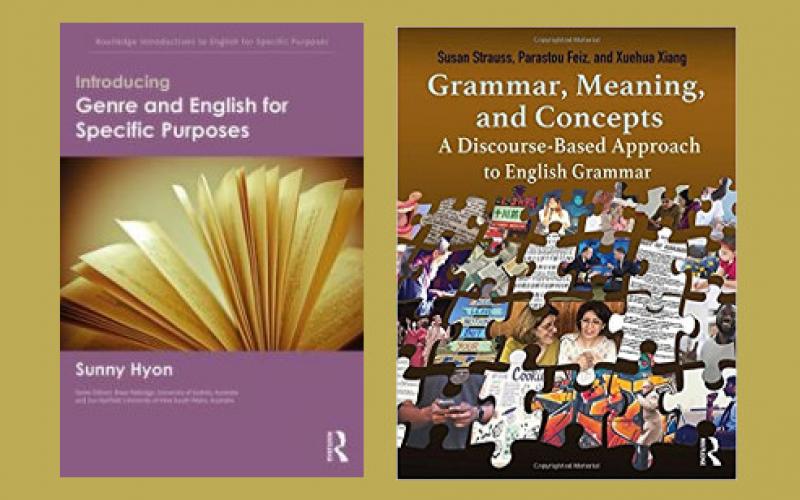 Faculty Publications
Recent Books by Linguistics Faculty Sunny Hyon and Parastou Feiz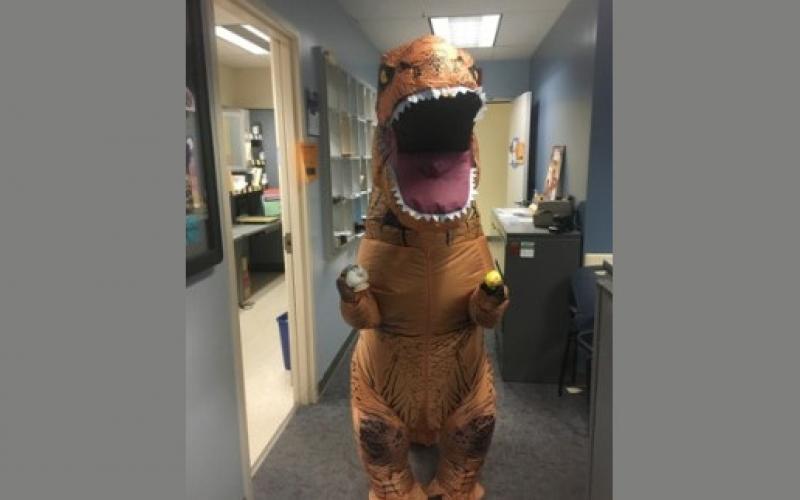 Halloween Costume Contest
Jaclyn Vasquez as "Tea Rex," first-prize winner of our 2017 Halloween Costume Contest
Welcome
Welcome to the website of the Department of English at CSUSB. The Department offers a Bachelor of Arts in English, with concentrations in Literature, Creative Writing, and Linguistics; minors in English, Film Studies, and Scriptwriting; and a Master of Arts in English Composition with concentrations in Composition, Literature, and Applied Linguistics and Teaching English as a Second Language. In addition, we offer certificate programs in Creative Writing, Professional Writing, TESL (Teaching English as a Second Language) and Teaching Writing. The Department publishes The Pacific Review, an annual literary journal mingling student and professional contributions of poetry, short stories, artwork, and one-act plays.
We have an energetic, dedicated, and award-winning faculty of scholar-teachers, and have in the last few years added several new faculty members to our ranks. Prospective students interested in more information about the Department and its programs can view the information sheet. Students are also invited to contact Dr. David J. Carlson, Department Chair, for more information: dajcarls@csusb.edu.