Welcome to WorkAbility IV's Virtual Job Club!
Workability IV Virtual Job Club provides a space for members to get 24 hour job search support and information sharing to help:  Find job leads, improve online resumes, job applications, and workplace skills viewed by potential employers, participate in webinars and other events, and prepare for career fairs and job interviews or transition to a new career. 
Upcoming Events
There are no scheduled upcoming events at this time.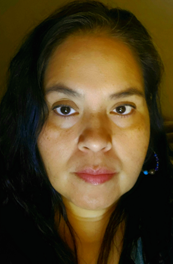 CSUSB Student Angelina Garcia
Angelina Garcia
Angelina Garcia is currently attending CSUSB, majoring in Sociology and after graduation in Spring 2021, she plans to continue her education to become a Social Worker. Currently, Angelina is gaining valuable experience interning as a Warm-Line Bilingual Counselor with Mental Health America in San Francisco. Her favorite part of her internship is listening and providing advice to callers experiencing mental health challenges.
WorkAbility IV provided Angelina with vocational counseling; résumé and mock interview assistance, and employment readiness workshops that prepared her for her internship.  Angelina continues to participate in the WorkAbility IV program by attending workshops like the "Essential Skills for Finding, Getting and Keeping a Job" and "Disclosing Your Disability in the Workplace".  Angelina credits the WorkAbility IV staff for continually supporting and encouraging her during remote operations due to COVID-19. 
A few words of advice from Angelina, "Take all of WorkAbility's resources, attend workshops, and work with your WorkAbility IV counselor.  They will help you navigate employment and internships, and of course, never give up!"