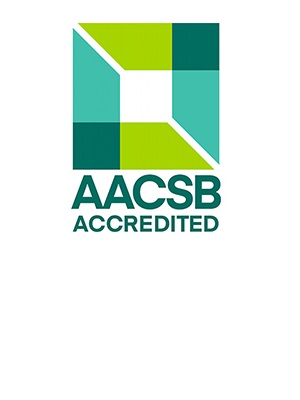 Association to Advance Collegiate Schools of Business International (AACSB)
This accreditation represents the highest standard of achievement for business schools worldwide. Less than 5% of the world's 13,000 business programs have earned AACSB Accreditation. JHBC is one of only a a handful of CSUs that is AACSB accredited. 
Why choose an AACSB accredited school?
AACSB-accredited schools produce graduates that are highly skilled and more desirable to employers than other non-accredited schools.
AACSB accreditation assures that the institution delivers quality business education.
AACSB institutions have passed a rigorous peer review so you get the competitive edge.
AACSB students receive excellent teaching through a relevant curriculum delivered
by the most qualified faculty.