allows you to submit hours as you volunteer!

You can now easily log your volunteer hours with just a few clicks by using our new volunteer tracker database - MobileServe! 

MobileServe is available as a free mobile app in the Google Play and App store and can be used on most smartphones and tablets.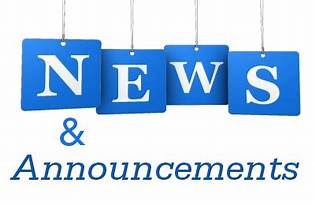 Post Date: March 23, 2020
Given the uncertainty surrounding COVID-19, and the fast-evolving changes that have recently occurred with statewide directives, we thought it best to take all precautions and to provide you with updates in regards to our volunteer programs. 
During this time of uncertainty, your well-being and that of our local community remain our highest priority. The Office of Community Engagement has decided to not only temporarily suspend our volunteer newsletter, but we have also decided to make changes to CSUSB President's Volunteer Service Award (CPVSA) volunteer recognition program in order to align with the current orders provided by Governor Newsom.
Effective Immediately:
The CPVSA for the 2019-2020 AY will end on March 30th at 5 pm. This is a firm deadline. Please submit your hours using MobileServe.
We have also taken into consideration the lack of opportunity to volunteer, we have adjusted the hours needed for each level of the award. 
GOLD Level:
Individual: 194 hours or more
Group: 778 hours or more
SILVER Level:
Individual: 136 -193 hours
Group: 389 – 777 hours
BRONZE level:
Individual: 78 – 135 hours
Group: 156 - 388 hours
CPVSA award notifications will be sent to recipients by mid-April 2020. 
CPVSA award packages will be sent to recipients at a later determined date, as campus services are currently paused.
Please visit our website for more information:
CSUSB President's Volunteer Service Award
MobileServe – how-to guide and organization codes
What count's and doesn't count
We know that this is a challenging time for everyone, but remember we are in this together.
Please also read our COVID-19 Guidance for Volunteers
If you have any further questions, please feel free to contact Marissa Setyawan via email at msetyawa@csusb.edu. 
*Reminder, the campus is not closed, it is on pause for in-person visits. OCE staff is working virtually and available via email or scheduled phone calls M-F 8 am to 5 pm.
---
Post Date: March 18, 2020
COVID-19: Guidance for Volunteers
The Office of Community Engagement's (OCE) priority is the safety and well-being of our CSUSB campus community and of our local community. 
We are continuing to closely monitor evolving information regarding COVID-19 from CSUSB, Chancellor's Office,  Centers for Disease Control and Prevention (CDC), the World Health Organization, local and national government statements. 
In order to adhere to social distancing methods that have been advised to help lessen the spread of the COVID-19, we have made the difficult decision to temporarily suspend our weekly volunteer newsletter.
However, everyone can safely help their community during these difficult times in the following ways:  
Please check-in with family and friends and ask how they are doing. This is especially important for seniors.  
Consider donating funds to a local shelter/food pantry. With the business closures and basic supplies not being available at stores, there will be an increase in needs in local shelters and food pantries.  
Be a voice for local non-profits and their staff. Now more than ever, we need to remind others of the importance of supporting local non-profits and the work they are doing to assist the vulnerable in our communities.  
For those who will discontinue to volunteer at already scheduled sites:
Regular volunteering site - please notify the volunteer coordinator, that you will no longer be attending as they will need to find a replacement to cover your scheduled shift. 
One day volunteer - please contact the agency to notify them that you will no longer be available to volunteer. If the event has already been canceled/postponed, there is no need to email.  
For those who will continue to volunteer, we advise that you exercise caution and adhere to the CDC self-care practice of:
Washing your hands.
Avoid touching your mouth, nose, and eyes.
Be sure to alert staff at the agency/organization if you have a flexible schedule or can volunteer for additional hours.
If you or a family member have symptoms, please stay home and practice self-care. 
We strongly advise everyone to visit CSUSB's COVID-19 website for information and updates at https://www.csusb.edu/covid-19.
We have a great opportunity to be a source of strength and support for one another. 
Be wise, and most importantly, be kind. 
If you have any questions, please contact us via email at leaveyourpawprint@csusb.edu.
---
Post Date: January 2020
There has been some confusion about whether the hours contributed to CSUSB's English Conversation Partner Program will count toward the CPVSA award.  Normally, these hours would not count for the award, as the CPVSA award recognizes volunteer service that benefits the community at large, and not for involvement in campus-focused programs. However, due to some miscommunication and confusion, we will be honoring the submitted hours for this activity for Fall Quarter 2019 ONLY.  As of Winter Quarter (January 6, 2020), these hours will not count toward the award.  
Our goal is to be fair to those students who received the miscommunication, while still honoring the purpose of the CPVSA award, which is to recognize students who contribute to the public good.  Our university is certified by the Carnegie Classification for Community Engagement, and this is the Carnegie definition of volunteer service.   We appreciate your understanding and hope you will continue to participate as a conversation partner as a valuable student engagement activity!
If you have any questions, please feel free to contact the Office of Community Engagement at leaveyourpawprint@csusb.edu
---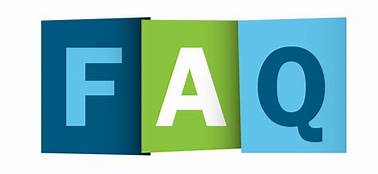 Q: I have submitted hours, what is next?
A: We recommend that you submit your volunteer hours as you volunteer. You have until the deadline to submit hours, however since we have to review the hours this will allow us time to review and ask any questions. However, the time you submit to the time the hours are reviewed can vary. Due to limited staff and other staff commitments, it can take some time for the review process to occur. You will know your hours were reviewed when you see check marks or "x". If it has been some time since you submitted your hours, please check with OCE to see if there are any issues - you may email the team at leaveyourpawprint@csusb.edu. 
If you are receiving the check marks, that indicates your hours are being reviewed. You just need to keep submitting your hours until the deadline. Once the deadline passes, OCE will do a final review for the academic year and you will receive an email letting you know your CPVSA status. Make sure the email you indicate on MobileServe is the email address is correct. 
Q: What are some common issues?
A: The most common issue that occurs is that students submit hours however, they did not use a CSUSB group code and with no CSUSB organization code OCE is unable to view the hours being submitted OR they did use the CSUSB organization code that is designated for their club or individual status but when they submitted their hours they didn't click the organization box to connect the hours for each submission. (refer to the how-to- guide or Youtube video for guidance). If your hours are not being reviewed, please contact OCE via email at leaveyourpawprint@csusb.edu to verify they can see your account. Contact OCE before the deadline - no late exceptions are made. 
Q: What does the checkmark and "x" mean on MobileServe?
The check mark means your hours were approved. If you see an "x" that can mean either something is missing, additional clarification is needed or hours were not approved. Go to your activity section on MobileServe and click on the "x" submission. A message from our team will be available to review and see what the "x" means. 
Q: Do I need to have a supervisor signature to submit my hours on MobileServe?
A:  No, the CPVSA does not require a supervisor's name/supervisor email to submit your hours. We use the honor system. If you say you volunteered, we believe you. We do review all hours submitted and if something does not seem right or we need additional clarification during the review we will leave a comment on the activity section on MobileServe or send you an email. 
Q: Do on-campus volunteer opportunities count towards the CPVSA Award? 
A: yes and no - this is a tricky area. Yes, SOME volunteer opportunities count towards the CPVSA and some events DO NOT count.  The CPVSA is recognizing the volunteer work that is being done in the community that benefits the greater community. There are community events that take place at CSUSB as a location site that are community events - for example, Pow Wow, 5k events (Walk to Remember, LifeStream Walk, CASA 5k Hero Walk, Multicultural Book and Family Festival...etc to name a few). However, events such as CSUSB commencement (graduation ceremony), Pinning Ceremony, Club/Org Fair, Club/Org meetings, English Conversation Partner Program..etc DO NOT count towards the CPVSA award. If you are not sure if something counts or not, please contact OCE via email at leaveyourpawprint@csusb.edu for assistance. 
Disclaimer: We do not want to discourage anyone from volunteering for on-campus events - this is an important part of the college experience and helps the campus provide events and programming that benefits all CSUSB students. 
Q: Why are no late submissions accepted after the deadline? 
A: To be fair to all participants, no late submissions are accepted. The CPVSA is available all year long, meaning everyone has the opportunity to participate and submit hours during this time frame. The deadline also takes into consideration the processing and review period that is needed for all submissions as well as providing adequate time for award packets to be ordered and assembled for timely distribution. 
---