What is CSUSB President's Volunteer Service Award?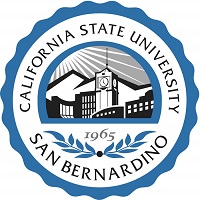 The CSUSB President's Volunteer Service Award (CPVSA) is a recognition of outstanding volunteer service from CSUSB's President, Dr. Tomás Morales.
The award recognizes non-paid work in public service for the common good, meaning the off-campus community receives a direct benefit from your service.  Our focus is public service, and our goal is to recognize you for your efforts in the community.
ALL CSUSB students, faculty, staff and administrators are encouraged to apply!
What you will receive?
Certificate of Achievement
Official CSUSB Volunteer Service Medallion
Congratulatory Letter
Guidance on how to add this to your resume
You may apply on your own as an Individual or with your Organization. The deadline to submit your total hours is May 1, 2020 at 5PM, which includes volunteer hours from May 1, 2019-May 1, 2020. In order to ensure timely processing for award distribution the DEADLINE IS FIRM, LATE SUBMISSIONS WILL NOT BE CONSIDERED. 
Please Note: We have many individuals who are engaged in multiple clubs or organizations, however, we can only accept one application per academic year. Please choose one club or organization to be recognized with or submit hours as an Individual.
What Will You Earn? Gold, Silver or Bronze?

Gold Level
Individual: 250 hours or more
*Groups: 1,000 hours or more

Silver Level
Individual: 175-249 hours
Groups: 500 to 999 hours

Bronze Level
Individual: 100-174 hours
*Groups: 200 to 499 hours
*For group award, each member must contribute a minimum 25 service hours towards the group total.