Equidad y Justicia
The 1st Dual Immersion Symposium at CSU San Bernardino is the first event of its kind at CSUSB, addressed to pre-service, in-service teachers and administrators in multilingual settings. At CSUSB, we offer the Added Bilingual Authorization for our teacher credentialing programs. This event aims to gather the community around these type of bilingual programs, solidify a network of multilingual educators, and centralize the resources available in the Inland Empire. Dual Language Immersion (DLI) programs are a type of quality Bilingual Education - most scholars in the field consider them the strongest form- to help all students become fully bilingual and biliterate, especially English Learners. As opposed to other bilingual programs -that aim to quickly assimilate emergent Bilinguals (English Learners) into the English mainstream classes from a deficit perspective (subtractive bilingualism)-, DLI programs strive to invigorate students culture and identity based in their assets, value their cultural heritage and incorporate their linguistic repertoire in the academic discourse (additive bilingualism). Most of the programs use Spanish as the partner language, and we will center this 1st Symposium around Spanish language strategies and resources. In implementing DLI programs, we can find clear components of equity and social justice, with subsequent opportunities and challenges. Hence, the Spanish motto "Equidad y Justicia" (Equity and Justice). The event will have 5 sessions in Spanish and English, share data and resources for the teachers and school districts.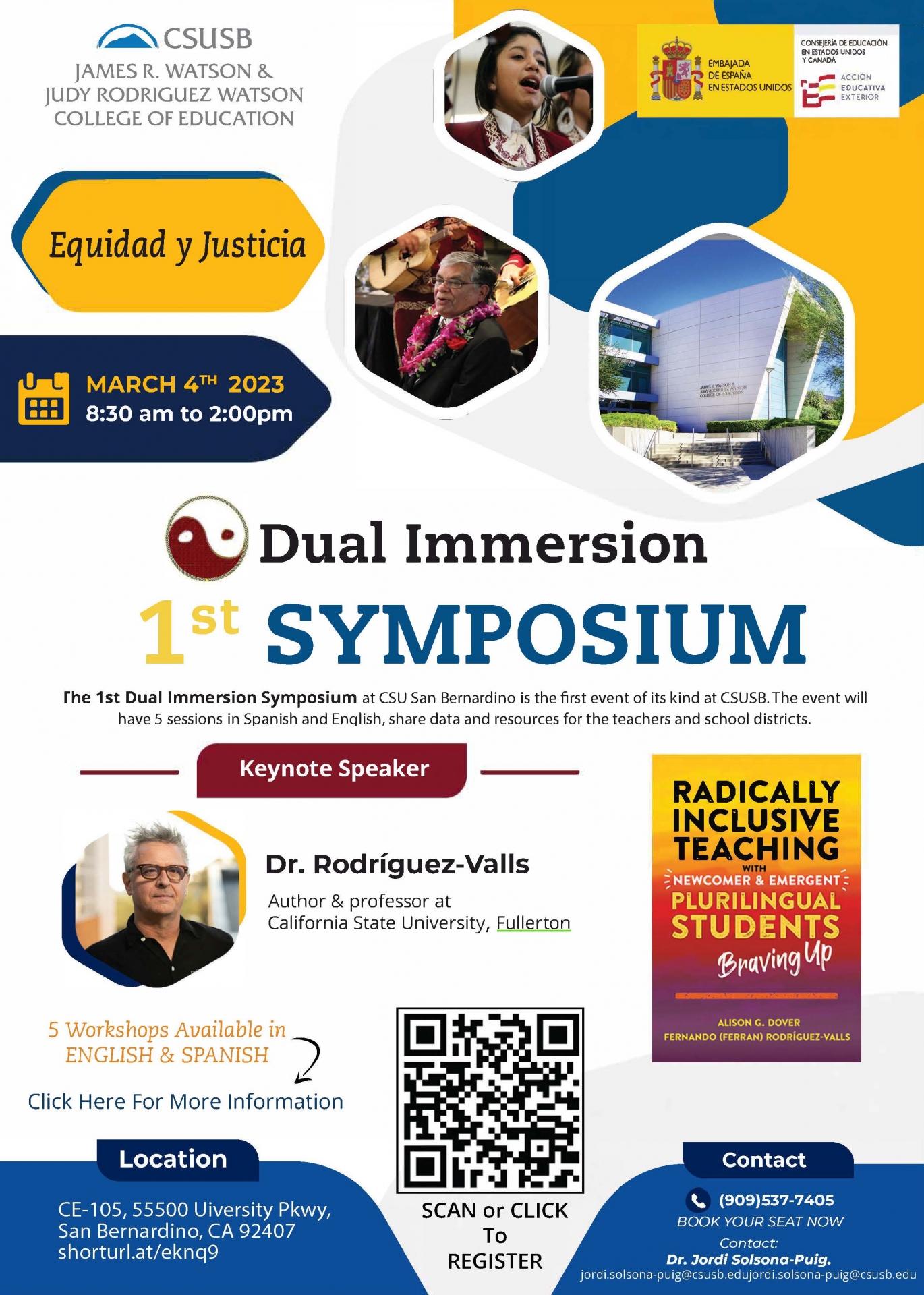 5 English & Spanish workshops
March 4, 2023
8:30 am  - Check in
9:00 am - Symposium Start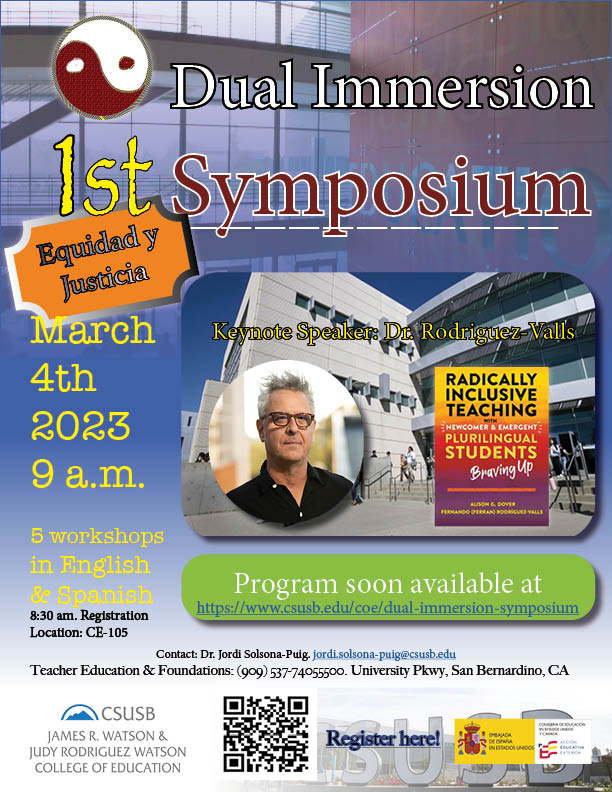 (Available February 1st, 2023)
Location:
CSUSB James R. Watson & Judy Rodriguez Watson.
College of Education, CE 105
Contact:
Teacher Education and Foundations
909.537..7405