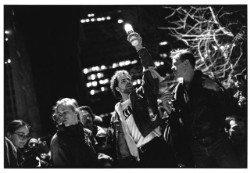 The International Center of Photography in New York has acquired over 200 vintage silver photographic prints that appeared in Art Professor Tom McGovern's 1999 book Bearing Witness (to AIDS).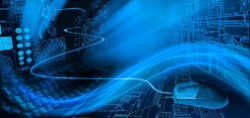 Cal State San Bernardino will work with two community colleges to boost digital media education.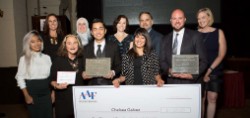 "My Awesome Empire," a Cal State San Bernardino radio show about the inland region, nabbed first place in the Locally Produced Radio or Television Show of the Year category.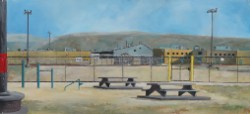 The Community Based Art (CBA) Program received a $249,999 grant to support the Arts-In-Corrections Project from the California Arts Council.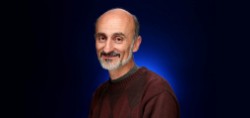 Dr. Dany Doueiri was named the 2015-2016 winner of the Faculty of Year Award for Advising by the California State Student Association.
22 graphic design students from the Art Department at Cal State San Bernardino are honored with awards from one of the largest advertising competitions in America.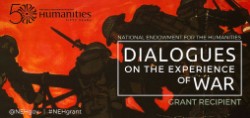 Dr. Jennifer Andersen, English Professor in the College of Arts & Letters at CSUSB, awarded NEH Grant for her project, 'From Ancient Greece to the Contemporary Middle East: Dialogues on the Experience of War'.
Dany Doueiri, Associate Professor of Arabic in the World Languages and Literatures Department, wins the CSUSB Golden Apple Teaching Excellence Award.
English professor Juan Delgado and Art professor Tom McGovern are featured in the New York Times for their collaboration showcasing the city of San Bernardino and the arts.