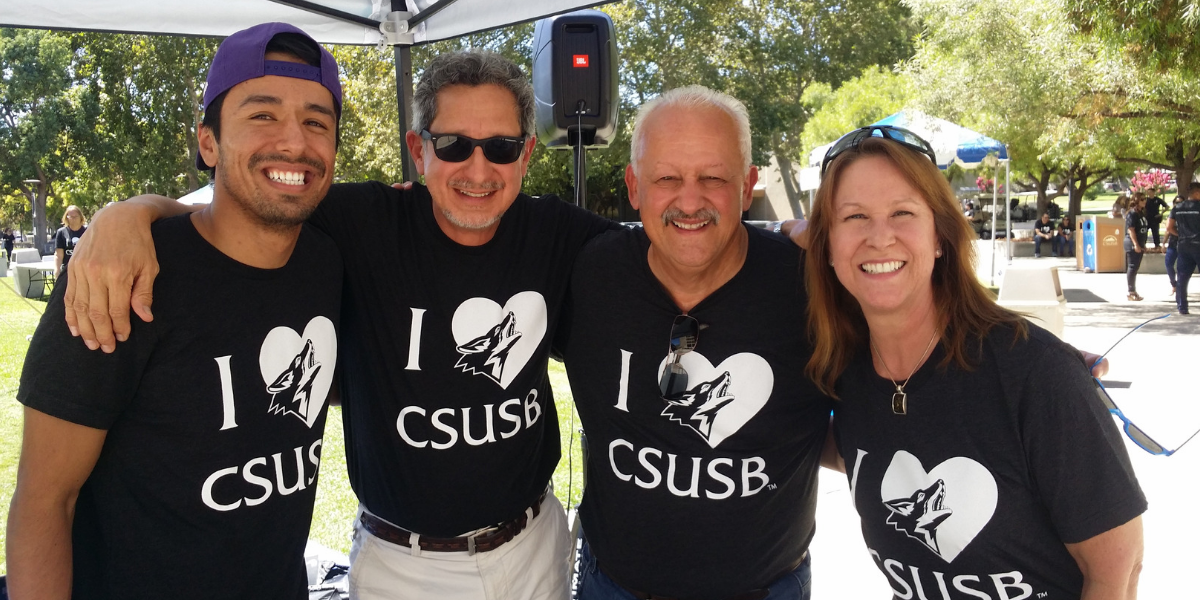 Summer Staff Event
President Morales with Coyote Radio Student Assistant Eric Quintero and Coyote Radio & Advertising Managers, Alfredo Cruz and Kelli Cluque.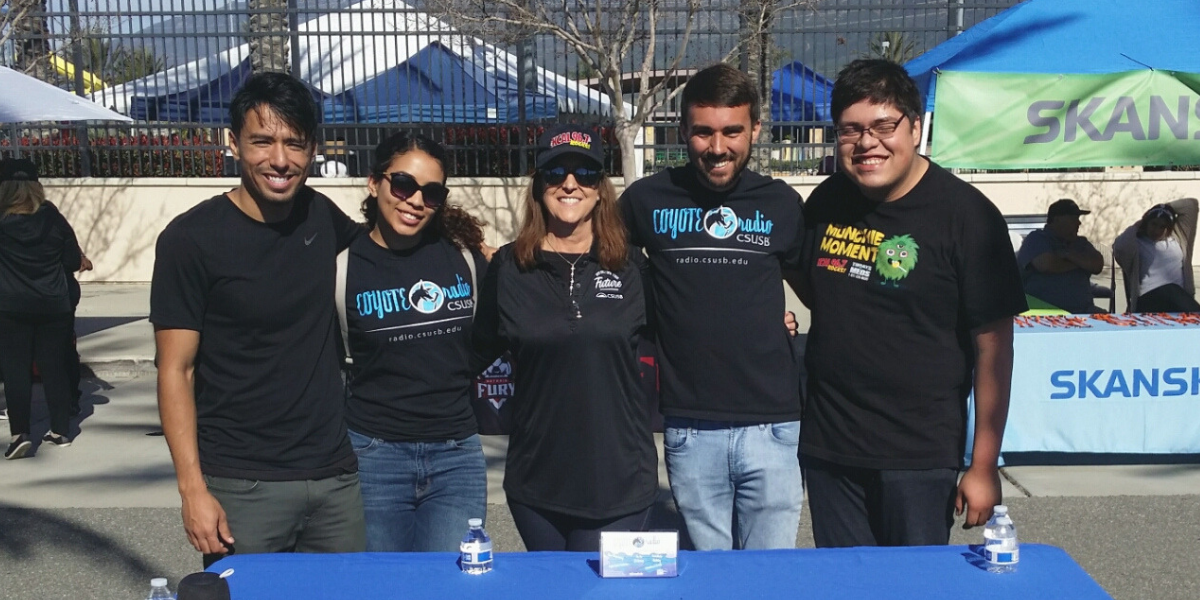 Walk for Kids
Members of the Coyote Radio & Advertising student team tabled at the annual Inland Empire Ronald McDonald House "Walk for Kids" charity event held at Fontana Park.  Also pictured, event host Kelli Cluque.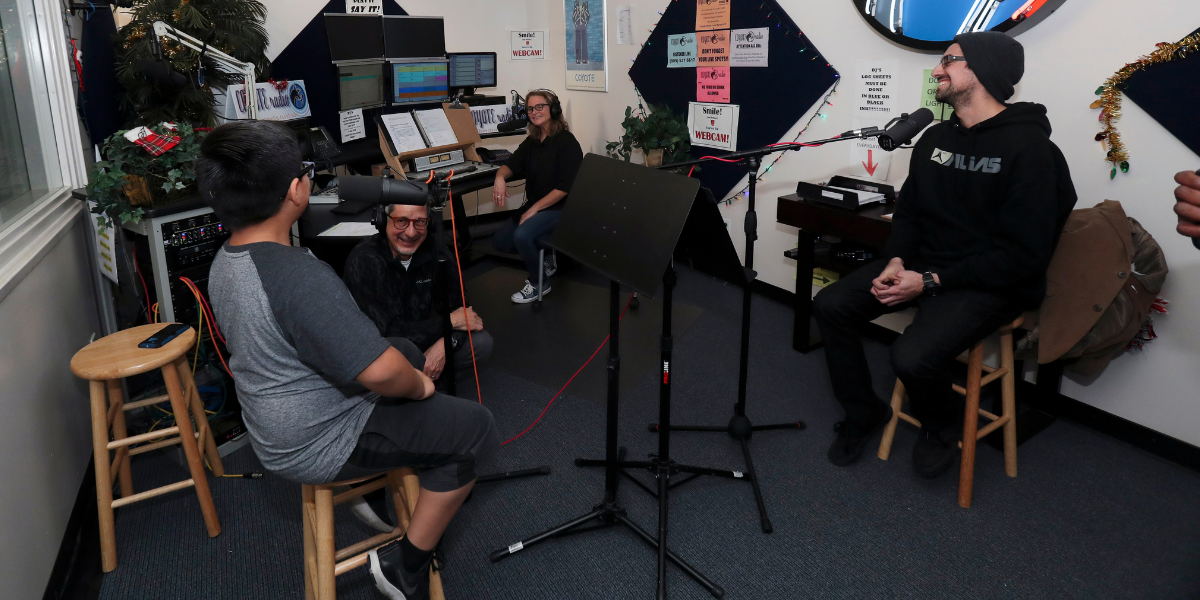 Students and Coyotes Instruction in Poetry and Prose (SCIPP)
Annual Holiday Poetry reading in the Coyote Radio studios. Photo features Alfredo Cruz, Coyote Radio & Advertising Manager and PDC Paws Radio Manager, Lacey Kendall.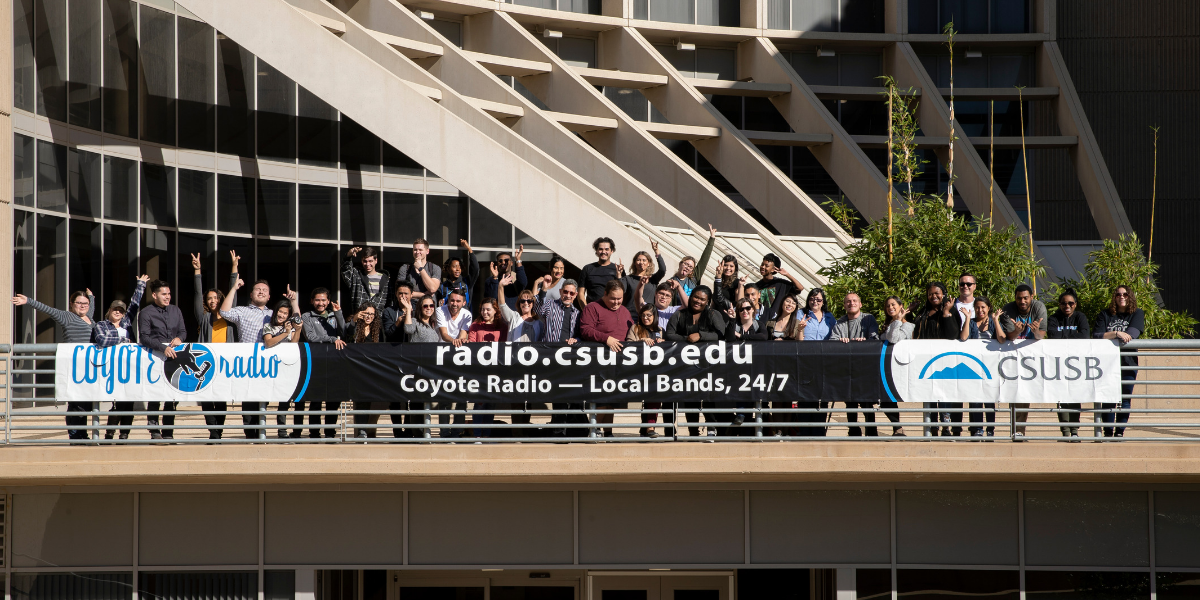 Fall 2018 Coyote Radio & Advertising Team
Coyote Radio and Advertising Team includes the Comm Studies Radio Practicum Class, Student Assistants, Interns, Volunteers, Faculty and Staff.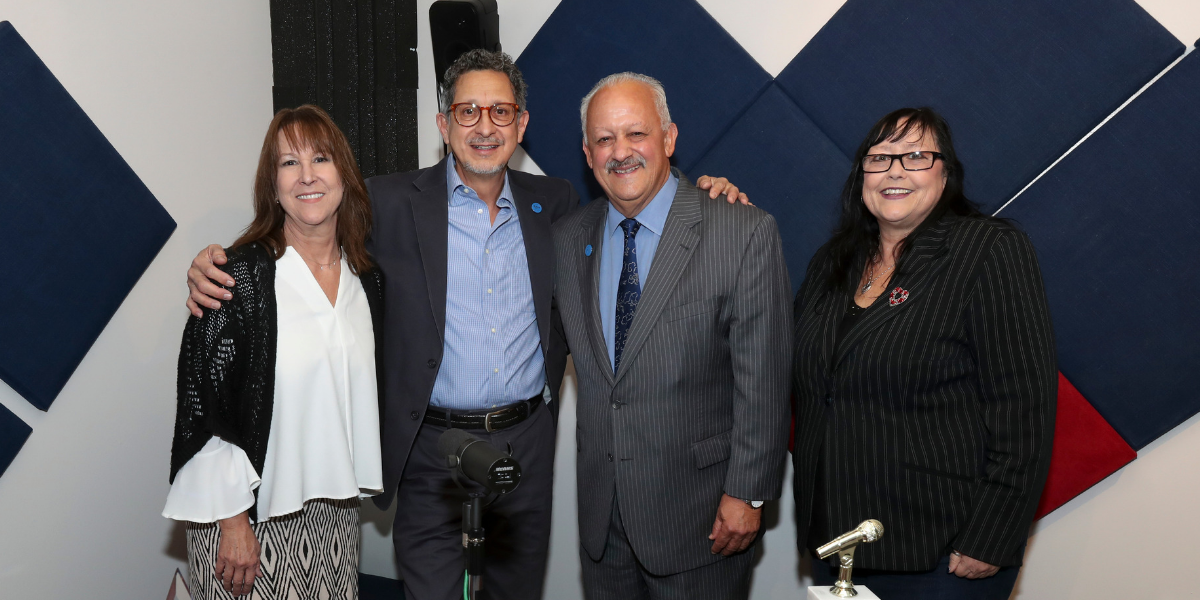 President Morales visits Coyote Radio & Advertising
Pictured with The President is Operations Managers Kelli Cluque and Alfredo Cruz and Comm Studies Lecturer, Penny Drake-Green.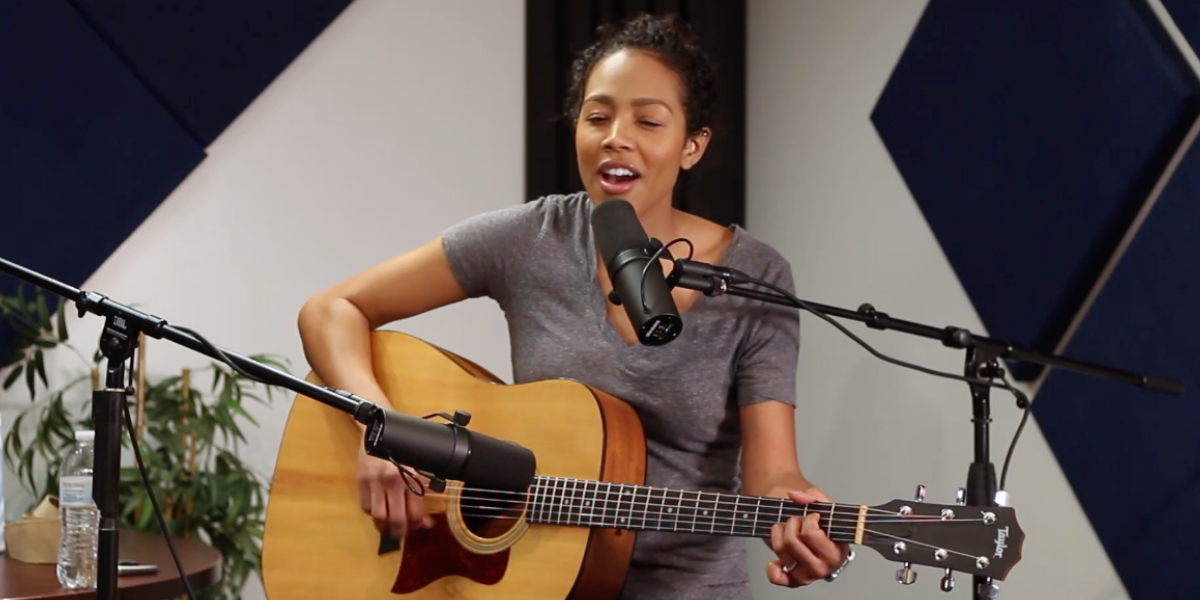 Lakin at Coyote Radio
Lakin is an award-winning singer-songwriter from Riverside, California with a pop-soul music vibe. Check out her Coyote Radio session video.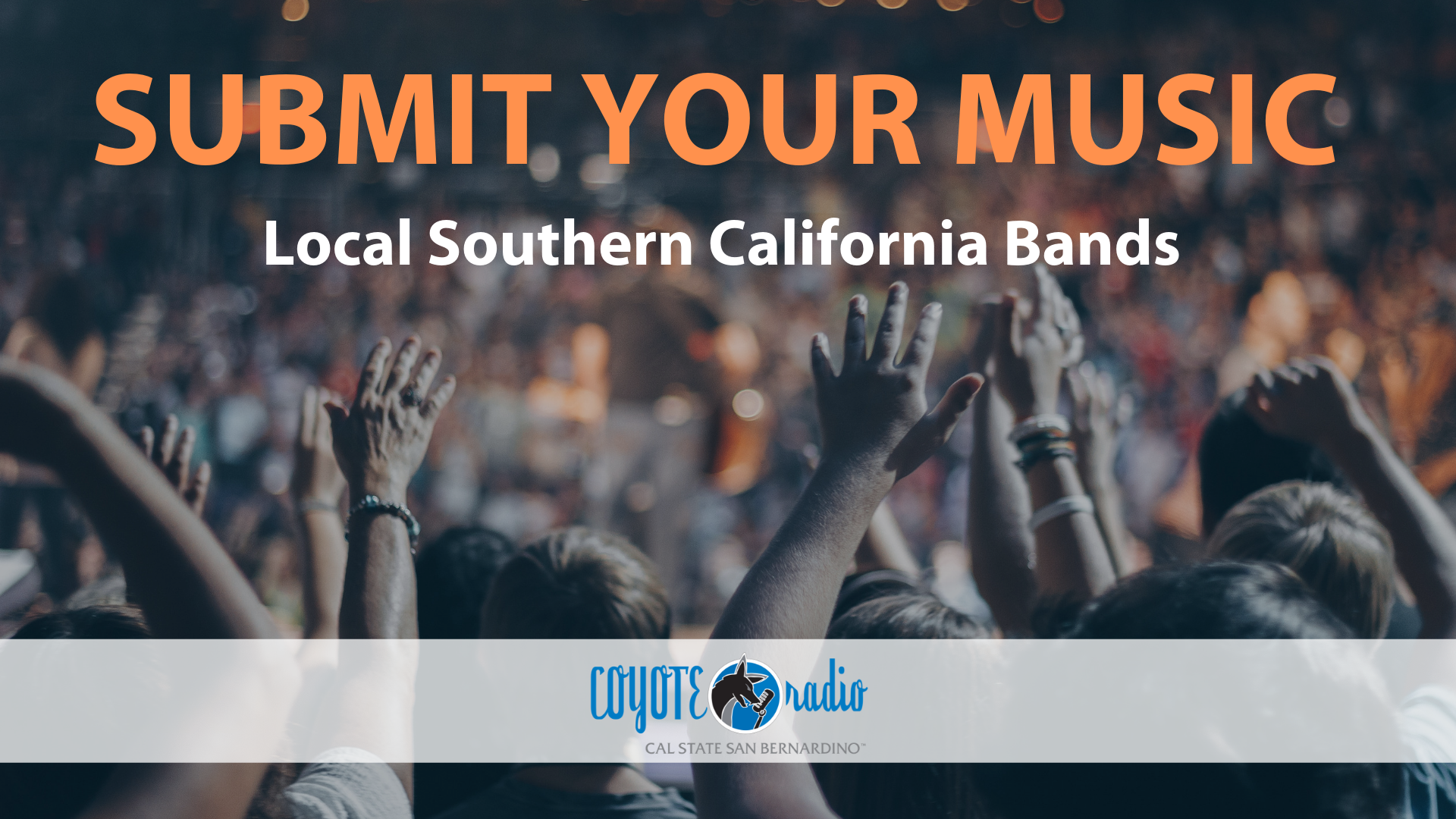 Submit Your Music 
Coyote Radio invites local Southern California bands and musicians to submit their music. Want to be heard around the Inland Empire and worldwide? Send your digital submissions that contain one to two songs to coyoteradio@gmail.com or drop off in person to our office in PL-032.
Engage
The Coyote Radio app is FREE and available in the iTunes store or, for those with Android devices, at Google Play. Now you can listen to awesome local music everywhere you go!
Calling all Inland Empire Musicians and SoCal bands and musicians! Are you interested in hearing your music on the Coyote Radio? Want to be heard in the IE and throughout the world? Shoot us two clean-language songs (WAV files), 10 fun facts about you or your band, and contact information to coyoteradio@gmail.com and get your music streaming worldwide! 
The Sustainability Show airs on Coyote Radio every Friday at 2:00 p.m. Listen in for this insightful talk show hosted by Dr. Breena Coates, Professor of Corporate and Organizational Strategy and Behavior in the Jack H. Brown College of Business and Public Administration at CSUSB. Coyote Radio teams up with Dr. Coates to produce a show that educates, entertains and engages the CSUSB Community and our worldwide listening audience with the many topics of sustainability. During the hour-long show, Dr. Coates invites various experts to give their views on the importance of sustainability.
Let's Talk Relationships is a program hosted by relationship expert, CSUSB Psychology Professor, Dr. Kelly Campbell and Garo Green, author, educator, and psychology researcher. The show provides research-based information to help people make informed decisions about their relationships. Show topics include intimate relations, infidelity, dating in the modern world, friendship chemistry, relationship breakups, and sexual fetishes. If you have a question you would like answered on air, please email LetsTalkRelationshipsRadio@gmail.com. Listen for it on Coyote Radio every Friday from 12 noon to 1 p.m.
Upcoming Events
There are no scheduled upcoming events at this time.