CSUSB Students Win Big at American Advertising Awards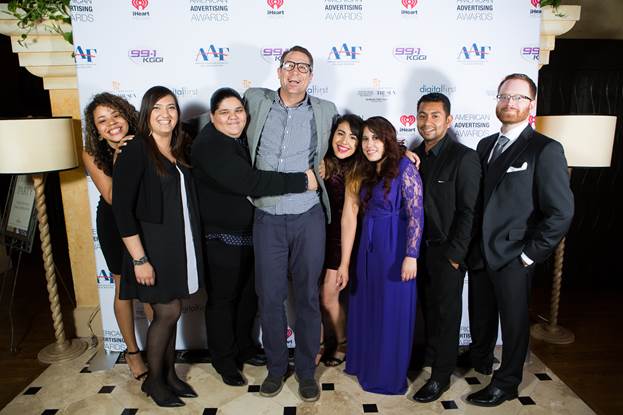 SAN BERNARDINO, Calif.– Cal State San Bernardino was well represented among the winners of the regional portion of a national advertising competition on Friday, March 13, with 27 individual CSUSB students who collectively took home 40 prestigious ADDY Awards. The 40 CSUSB student awards represents nearly one-third of the total awards given in the 2015 competition.
Conducted annually by the American Advertising Federation, the local Inland Empire American Advertising Awards is the first of a three-tier, national competition. Concurrently, all across the country, local entrants vie for recognition as the very best in their markets.
CSUSB student winners include:
Gold Award: Bianca Ruddy
Silver Award: Curtis Bailey (2); Brian Banuelos; Gracie Berumen; Meilani Darby; Carlos Espinosa; Briana Gibson; Dustin Glauser; Jaycie Kim (2); Alexis Nwaekeke; Brianna Quintana; Zach Requejo; Alejandra Villa; and Eddie Villanueva.
Bronze Award: Kimberly-Anne Anacleto (3); Curtis Bailey; Kellie Barthelemy; Anilu Carillo; Elecio Coronado; Lynne De La Torre; Samantha Harry; Nicholas Jenkins; Alan Laderas; Milanes Gianmarco; Alexis Nwaekeke; Guadalupe Pineda (3); Sharee Rodriguez; Bianca Ruddy; Joceline Seres (2); Nahyun Shin; Alejandra Villa; and Eddie Villanueva (2).
The 2015 American Advertising Awards were held at the Mission Inn in Riverside, with more than 300 people in attendance.
'We have truly amazing talent here at CSUSB,' said Jacob Poore, Manager of the CSUSB Coyote Advertising program. Poore, together with Professor Andrew Oakes, helped students to enter the competition.
The official student and professional winners books are available at American Advertising Federation. For more information about the American Advertising Awards or winning CSUSB students, contact Jacob Poore at jpoore@csusb.edu.
English Department Faculty Member honored with prestigious award February 4, 2015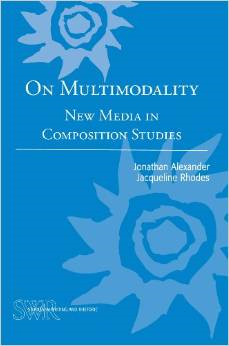 Jacqueline Rhodes and co-author Jonathan Alexander (UC Irvine) have won the 2015 Outstanding Book Award from the Conference on College Composition and Communication (CCCC) for their book On Multimodality: New Media in Composition Studies (NCTE 2014). The authors will be honored at the Awards Session of the 2015 CCCC Convention in Tampa, Florida in March. The prestigious award is presented annually to a book that makes an outstanding contribution to the field of composition and rhetoric. Please visit the English Department Blog for more exciting news and updates.
Cal State San Bernardino's music faculty to perform at Feb. 15 Palm Desert concert February 3, 2015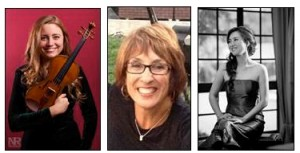 Members of Cal State San Bernardino's music faculty will perform a classical music concert at the university's Palm Desert Campus on Sunday, Feb. 15, at 2 p.m.
The concert will feature classical pieces performed by Lucy Lewis, Ana Maria Maldonado and ChoEun Lee.
The concert will take place in the campus's Indian Wells Theater. Admission is $5 cash at the door and includes parking. Students are free will valid ID. Advanced reservations are not required
CSUSB Debate Team Successful at Snow and Sleet Invitational February 2, 2015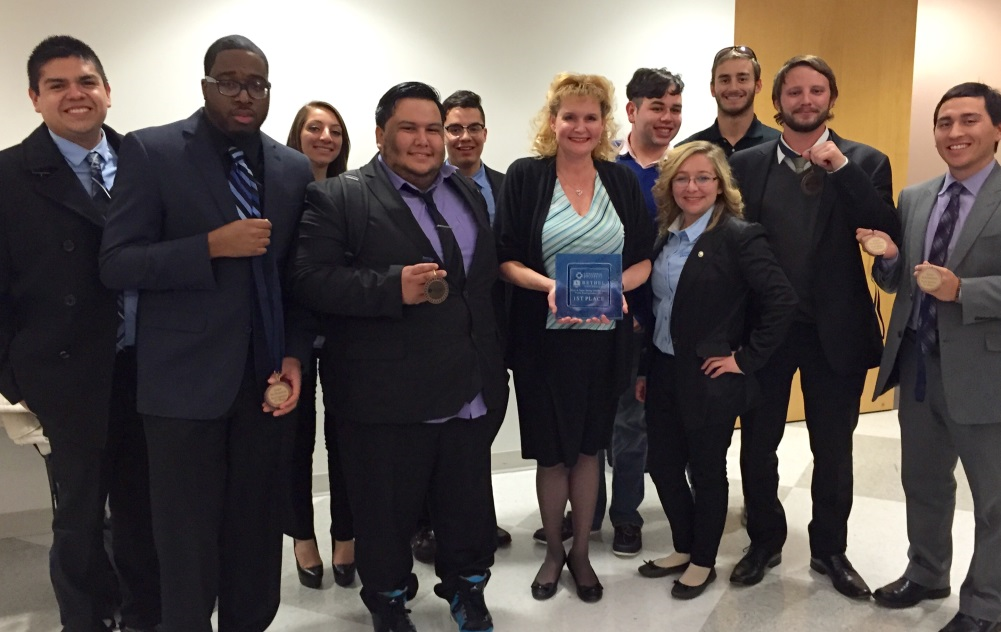 The CSUSB debate team is still running strong into 2015! They just returned from the 'Sleet and Snow Forensics Invitational' at Concordia University in Nebraska. With a small entry size of only 4 teams, they earned two Varsity Semi-Finalist Awards for Kevin Gema & Joshua O'Handley and Omar Salcedo-Garcia & Max Singer. Additionally they received two 'Top Speaker' awards for Joshua O'Handley and Kevin Gema. CSUSB was also honored with the 'Sleet and Snow Forensics Invitational Limited entry 1st place Sweepstakes' award. The tournament was broken into two divisions, large school entries (massive amounts of students) and small school entries (small number of students) to make sure that awards were assessed on QUALITY not just quantity.