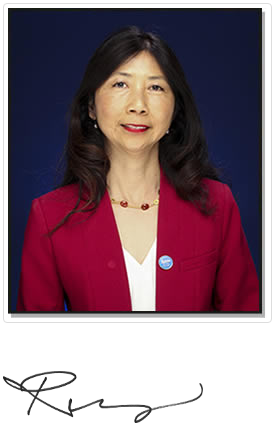 Welcome to the College of Arts and Letters
Our curriculum enriches students and prepares them for careers in a rich variety of fields. Our faculty and students actively engage with our local community, providing invaluable public service. Students are encouraged to participate in campus life and community service which helps build lifelong social and professional connections. Nearly every department has at least one active student club or organization.
I invite you to explore our website for more information about the College's outstanding programs and accomplishments. If you are considering CSUSB for your academic career, I encourage you to visit our charming campus and experience for yourself the friendly and welcoming culture in the College of Arts and Letters. The College of Arts and Letters is a place of exciting transformation and amazing accomplishments. I look forward to celebrating our successes with you this academic year.
Best Regards,
Rueyling Chuang,
Ph.D. & Interim Dean