The Cal State San Bernardino Community-based Art (CBA) initiative has been awarded a three-year contract with the California Arts Council. The contract's funding of more than $1.6 million will allow CBA to significantly increase its programming inside California state prisons, expanding its partnerships with other CSU campuses and growing jobs in the region. 
CSUSB Community-based Art initiative awarded 3-year contract with California Arts Council




A book launch party for "This is for the mostless," by Jason Magabo Perez, an assistant professor of English at Cal State San Bernardino, is set for Wednesday, Nov. 1.
College of Arts and Letters welcomes new faculty!
Jessica Block-Nerren | lecturer | communication studies | M.A., Cal State Fullerton
Nicholas Bratcher | assistant professor | music department | Ed.D.,  University of Georgia
The Robert and Frances Fullerton Museum of Art (RAFFMA) at Cal State San Bernardino is presenting a new series of workshops entitled "Know Your Museum Career Options Before Graduating."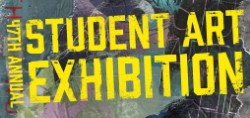 Cal State San Bernardino's 47th Annual Student Art Exhibition, featuring artwork from the next generation of emerging Inland Empire artists, will be on display at the Robert and Frances Fullerton Museum of Art from June 19-July 27.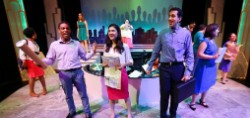 Cal State San Bernardino's Department of Theatre Arts and the Ellen Weisser Endowed Theatre Showcase closes out the 2016-2017 theatre season in June with "The World Goes 'Round," a musical revue spanning the musical career of the Tony Award-winning songwriting team of John Kander and Fred Ebb.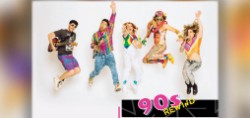 Saved by the 90s and ODM, the "Voice of Thee IE" from KGGI FM, headline the entertainment when Cal State San Bernardino and the Riverside Municipal Auditorium host the 90s Rewind — Summer Kickoff Party on June 15 to end the school year and to kick off the summer.
California State University, San Bernardino's annual Arts & Music Festival will be held on Friday, May 19, from 4-9 p.m. Organizers say there will be something for everybody at this popular community event, now in its 5th year.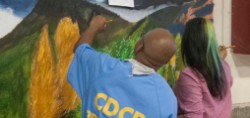 The Community-based Art initiative at Cal State San Bernardino will host a book party for "Through the Wall," a publication that includes artwork and writing by more than 100 men and women incarcerated in three California state prisons, and the teaching artists and administrators from CBA who facilitate arts programming in the prisons.
A program at Cal State San Bernardino funded by the National Endowment for the Humanities is featured by the endowment in its "In the Field" video series.
Congratulations
Mike Wichman Communication Studies
CAL Star Award for Spring 2017 This award honors an outstanding staff member for service to the College.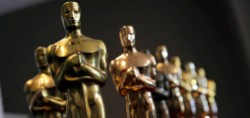 Two longtime Inland Empire residents, one an Academy Award winner and the other a well-known announcer and industry hall of fame inductee, will share their career stories at a program presented by the Cal State San Bernardino College of Arts and Letters, Coyote Radio and Coyote Advertising.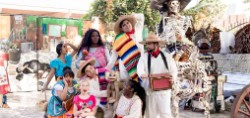 Cal State San Bernardino Opera Theatre director Stacey Fraser will produce and direct back-to-back performances of Robert Xavier Rodriguez's compositions "Monkey See Monkey Do" and "Tango" on Friday, May 12, and Saturday, May 13.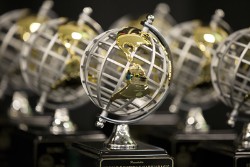 Congratulations to the 2017 Summer Stipend Award Recipients:
Holly Henry, English Department
Yumi Pak, English Department
Luz Elena Ramirez, English Department
Wendy Smith, English Department
Julie Taylor, Communication Studies
Congratulations to 2016-17 Outstanding faculty:
Andrew Oakes, Art, Outstanding Instructionally Related Activities
David Carlson, English, Outstanding Research, Scholarly or Creative Contribution
Ahlam Muhtaseb, Communication Studies, Outstanding Service to the College
Donna Gotch, Communication Studies, Outstanding Lecturer
Congratulations to the following faculty for their excellent 25 years of service:
Rong Chen, English
Mary Fong, Communication Studies
Tony Roy, Philosophy
Congratulations to Mini Grants recipient for last competition cycle :
Allison Petty, Art
Jane Chin Davidson, Art
Jessica Luck, English
Yumi Pak, English
Stacey Fraser, Music
Johanna Smith, Theatre Arts
Jesus David Jerez-Gomez, World Languages and Literatures
Oraib mango, World Languages and Literatures
Congratulations to Dr. Chris Naticchia and Dr. Annie Buckley for their new book!
Chris NaticchiaA Law of Peoples for Recognizing States: On Rawls, the Social Contract, and Membership in the International Community
Annie BuckleyThrough the Wall: Prison Arts Collective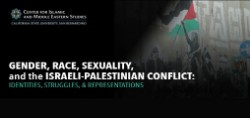 The Israeli-Palestinian conflict has been oversimplified in mainstream media and scholarship as an intractable bloody confrontation fueled by religious hatred. An event presented by Cal State San Bernardino's Center for Islamic and Middle Eastern Studies will take a look at the complex key issues in the conflict, and map alternative scenarios that could lead to a just and lasting peace.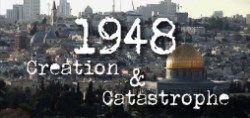 The documentary, "1948: Creation & Catastrophe," on the year the state of Israel was created and the Palestinians were expelled from their homeland, which was co-directed/co-produced by Ahlam Muhtaseb, a professor of communication studies at Cal State San Bernardino, is an official selection of the 26th annual Arizona International Film Festival in April.
Cal State San Bernardino's Coyote Advertising and design students took home 41 awards from the American Advertising Federation Inland Empire Chapter's recent gala honoring the top advertising created in the region in 2016.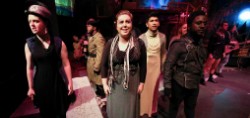 The Cal State San Bernardino Department of Theatre Arts will unleash a new vision of the classic "Mother Courage and Her Children," by German dramatist and poet Betolt Brecht, with a masterful translation by David Hare.
The role of journalism in contemporary times was the focus of a talk by Los Angeles Times Publisher and Editor-in-Chief Davan Maharaj with Cal State San Bernardino students recently.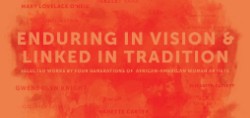 The Robert and Frances Fullerton Museum of Art will present "Enduring in Vision and Linked in Tradition: Four Generations of African American Women Artists," an intimate yet captivating exhibition featuring works by 12 highly accomplished artists representing four generations of African-American women in the art world from the first half of the 20th century to the present.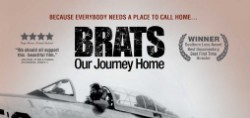 A documentary, "BRATS: Our Journey Home," sheds some light on that aspect of military life, and will be shown at Cal State San Bernardino on Friday, Jan. 13, at 5 p.m. in University Hall room 106.