As the only person in her immediate family to immigrate to the United States, Dr. Rueyling Chuang understands what it's like to straddle different cultures and the challenge of trying to find a balance between them. Dean Chuang received her PhD from Ohio University and is a full professor in the Department of Communication Studies, where she has taught since 2000. She served for three years as the Faculty Director of the Center for International Studies and Programs (CISP). She was a recipient of an institutional NEH grant and a Title VI grant totaling $300,000. As a scholar, Dr. Chuang's work has appeared in numerous publications and she has co-edited an anthology, guest-edited a special issue and organized annual conferences. Finally, when she is not constantly juggling multiple tasks, she enjoys doing Zumba, going to museums with her family, and (occasionally) doing Tibetan meditation.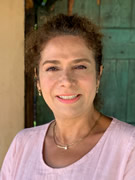 Associate Dean Parastou Feizzaringhalam is Professor of English, specializing in Applied Linguistics.  She joined CSUSB in 2007, having received her PhD in Applied Linguistics from Penn State University. She has co-authored two books (Discourse Analysis: Putting our Worlds into Words and Grammar, Meaning and Concepts: A Discourse-Based Approach to English Grammar, both by Routledge), and has also published a number of articles comparing and contrasting English and Persian from the multiple perspectives of grammar, pragmatics, and cognitive linguistics. Dr. Feizzaringhalam's research and teaching are driven by a deep interest in language and discourse and their connections with conceptual meaning, culture, and ways of thinking.  She enjoys spending time with her family in San Diego, cooking, taking long walks, and watching birds. 
Dean's Fellow for Career Readiness & Experiential Learning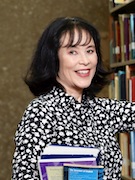 English professor Sunny Hyon, who joined CSUSB in 1995, is a specialist in linguistics and in the teaching of English as a second language (ESL). Her research and teaching interests include genre theory and pedagogy, discourse analysis, grammar and style. Among many other distinctions, Hyon has served as chair of the English department, as graduate coordinator for the M.A. in English composition, and was awarded the university's Golden Apple award for excellence in teaching in 2006-07. She was also named outstanding teacher for CSUSB's College of Arts and Letters in 2005. In her spare time, she enjoys growing flowers from seed.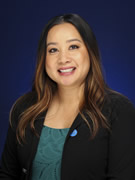 Michelle Fuller joined the College of Arts & Letters in March 2014 as the Budget and Administrative Analyst. She started her career at CSUSB in 2007, working for University Enterprises Corporation as an Accounting Technician II/Meal Plan Coordinator and, in 2012, worked for the Office of Sponsored Programs as a Research Analyst. She is committed to supporting students, faculty, and staff and enjoys engaging in conversation with everyone to help them meet their goals and objectives. Throughout her years of service, Michelle has earned a Team Achievement Award for SOAR and an Outstanding Service Award from the Administrative & Finance Department. She received her BA in Administration with an Accounting concentration and a Master of Business Administration (MBA). During her spare time, she enjoys reading, relaxing at home, and watching her son play baseball.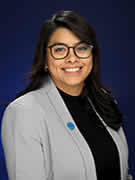 Diana Nieto-Godinez joined the College of Arts and Letters-Dean's Office in January 2020 as the Administrative Support Coordinator. She is a graduate of Cal State San Bernardino, having earned a B.A. in Business Administration with a concentration in Finance and is currently pursuing a Master's in Public Administration from the Jack H. Brown College of Business in Public Administration. Prior to this position, Diana worked at the Robert and Frances Fullerton Museum of Art (RAFFMA), housed under the College of Arts and Letters, as the Administrative Support and Visitor Services Coordinator for 5 years. During her free time, she enjoys spending time with family and hiking with friends.
Dean's Office 

Supporting Staff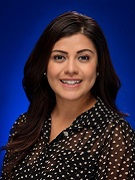 As a transfer student from Chaffey Community College, Diana De La Cruz joined CSUSB and the College of Arts & Letters in the fall of 2011. She earned her B.A. in English Literature from the college's English Department. Now, as the Administrative Support Assistant, Diana is pursuing a Master's Degree in English Composition with a Literature concentration in our English M.A. Program. Diana enjoys spending time with her family and hopes to become an English Professor in the future.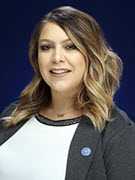 Rachel Lane joined the College of Arts and Letters in Fall of 2017 as a student assistant. As a first- generation college student, Rachel earned her B.A. in Liberal Studies with the concentrations of Art, Music, and Theater in Winter of 2019.  Rachel is now the Administrative Assistant for the Office of the Dean. In her spare time, Rachel enjoys crafting, traveling and spending time with her family.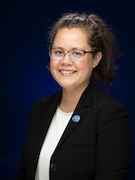 Emily McKellar joined the College of Arts & Letters in September 2021 as the Communication Specialist. She is a graduate of Cal State San Bernardino, having earned her M.A. in English Composition and Literature. Previously, Emily worked as a writing tutor and paraprofessional for the Veterans Success Center here on campus, and as a graduate assistant for two writing-intensive courses in the Master of Public Administration program here at CSUSB. When she's not working, Emily enjoys cooking, watching movies, and spending time with her partner and their dogs, Ozzy and Archie.
Though a part of CSUSB for years prior to joining the College, Ken Han began his role as the Lead of the Arts and Letters Information Technology Consultants in January of 2012. With a M.S. in Computer Science, Ken brings passion to his work and enjoys working in the dynamic atmosphere of the College. In his years of service to CSUSB, he has earned numerous awards, including the Distinguished Divisional Service Award (2002-2003), the President's Outstanding Employee Award (2009-2010), the President's Special Achievement Award (2012-2013), and, for his work as a Lecturer for the School of Computer Science and Engineering, the Golden Apple Award. When not keeping the College's computers running, Ken enjoys hiking, traveling, and photography.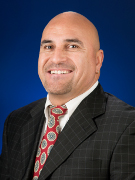 Rigoberto Solorio started working the CSUSB as a Student Assistant in 2005 and joined the College of Arts and Letters five years later as an Information Technology Consultant. A first-generation college graduate, Rigo earned his Bachelor's and Master's degree in Computer Science. He takes particular satisfaction in supporting the College's faculty, staff, and students and enjoys working with the diverse media used by the College's myriad programs. For his work on Latino Education and Advocacy Day (LEAD), Rigo received a presidential award. He continues to work with LEAD and in his spare time plays semiprofessional soccer.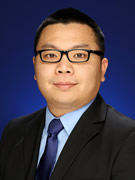 As an Information Technology Consultant, You (Leo) Li joined the College of Arts & Letters in 2016. He earned his M.S. degree in Computer Science from CSUSB. While a student he worked as a student technical assistant for the Teaching Resource Center and a webmaster for the Phi Beta Delta Honor Society Headquarters as well as the CSUSB NEH Grant Faculty Learning Community. Leo is gifted in implementing and maintaining network hardware and software, troubleshooting network problems and ensuring network security, availability and performance standards. In addition to programming, Leo enjoys photography, drawing, badminton, and basketball.