Cal State Theatre students present in New York
Four CSUSB theatre students were selected to present at the Black Theatre Network 28th Annual Conference held on the at the Gallatin School at NYU in New York from August 1-4. The students were involved in the winter quarter theatre production titled INVISIBLE. This devised work was based on two novels both titled 'The Invisible Man' and written by HG Wells and Ralph Ellison.
The project offered a unique opportunity to showcase the design and production process and it was especially timely with the conference theme 'Our Play's The Thing'. Director Kathryn Ervin submitted the project to the planners and then worked with Theatre Arts faculty and staff to help make the presentation a reality.
The student presenters were; Chloe Diaz (Stage Manager), Niko Rabbit (Scenic Designer), Ofelia Valencia (Sound Designer) and Jonathan Williams (Performer). Also presenting were Theatre faculty members Andre Harrington (Costume Designer) and Leslie Bryan (Choreographer).
The presentation and travel was funded in part by ASI Research and Travel (Rabbit and Diaz won awards), Instructional Related Programs, and the four students were awarded Walt Disney Scholarships by the Black Theatre Network which made them part of a select group being supported to attend the conference.
The students each prepared a segment of the 90 minute group presentation detailing the challenges and successes in working on the project. Their presentations included audio, visual, and written materials. They were the only designers who presented as part of this years conference and were very well received by the educators, scholars, and artists in attendance.
The college of Arts and Letters mourns the tragic death of its recent graduate Danny Ramadan who passed away Thursday, July 3, 2014.
Meet Larry Eby : Poetry, Publishing, and Post-Apocalyptic Themes
By JP Whatford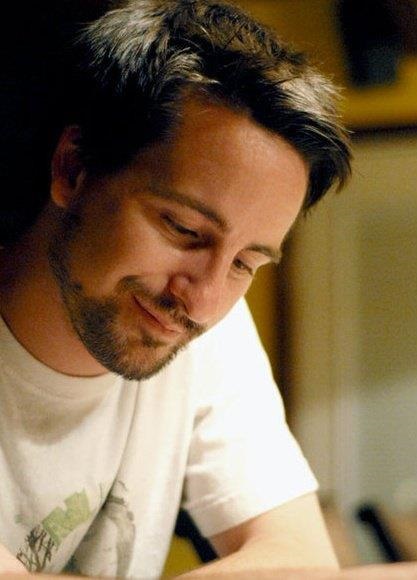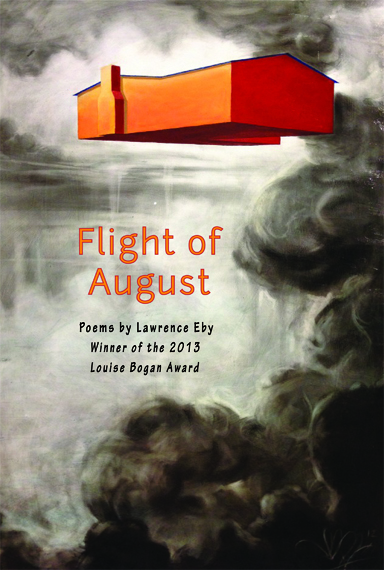 CSUSB's MFA program has been home to numerous gifted students in Creative Writing. Larry Eby, who just completed the program this spring, stands out among them. In his first year of this two-year program he published a book of poetry called Flight of August that features a theme of post-apocalyptic survival. Larry bends form and language, creating an uneven landscape of fear, shadows, and resilience. This compelling book of poetry won the Louise Bogan Award, a contest conducted by Trio House Press, who also published this book in 2014. Amazon and Barnes and Noble both sell this book through their online stores, making Larry's poetry available to a national audience.
Just as impressive, Larry founded his own press during his first year in the MFA program, Orange Monkey Publishing. Established in May of 2012, Larry operates Orange Monkey Publishing from his home, designing and managing this bold enterprise on his personal computer. Orange Monkey has to date specialized in chapbooks (shorter books of poetry) from well-established poets such as Michelle Bonczek, F. Daniel Rzicznek, and S. Marie Clay and is branching into short fiction. Orange Monkey Publishing recently added a translation of Poemas Militantes by Raul Zurita, a successful and well known poet from Chile. The press' website, orangemonkeypublishing.net, provides an online store for individuals interested in purchasing one of the many publications available, and the books can be purchased on Amazon.
Orange Monkey Publishing currently accepts submissions for chapbooks year-round with the purchase of a recently published chapbook or a small fee of ten dollars.
Having balanced a busy schedule between school and Orange Monkey Publishing, Larry finds time to serve the Inland Empire and its literary community. A graduate of Crafton College, Larry currently leads the poetry team for Crafton College's literary journal Sand Canyon Review, a role that allows him to encourage students to develop opinions on work and their love of poetry. Many students participate in producing this publication, and Larry enjoys collaborating with them every week.
Larry is also a founding member of PoetrIE, a writing collective based in the Inland Empire. PoetrIE strives to expand the literary community of the Inland Empire, and this past June PoetrIE released its first issue of Tin Cannon, a literary journal of poetry, prose, and essays. Orange Monkey assists in publishing Tin Cannon, and work on Issue Two is underway.
Completing his MFA leaves a bittersweet sensation, according to Larry. He completed his undergraduate work in fiction at CSUSB, and as he leaves the university with his MFA in poetry he looks forward to teaching and publishing. He aspires to teach creative writing at the college level, and his time with the students at Crafton College has prepared him well for such an endeavor. Larry also wants to concentrate more on publishing his own writing along with operating Orange Monkey Publishing, which may become his main career in the near future.
TRACI HARRISON - student on reality TV Show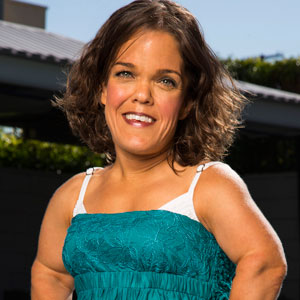 Traci Harrison, a student in the Liberal Studies Program at CSUSB, is one of six women in a new reality TV show called Little Women L.A. on Lifetime which premiered May 27th and continues every Tuesday evening at 8:00 pm.
Little Women L.A. follows the trials and tribulations of a group of girlfriends who happen to all have dwarfism. The early previews of Little Women L.A. focuses on how successful, smart, beautiful, and tough these women are regardless of the hardships they may face as little people. Traci has been touring with the show's other leading ladies being interviewed on popular talk shows.
Traci has worked as an actor and regular stand-in on movies and TV shows. Some of her favorite sets include The Bernie Mac Show and We Bought a Zoo with Matt Damon.
Traci attends CSUSB and is on track to graduate in winter 2015 with a Liberal Studies Bachelor's Degree, which includes a concentration in Theater Arts.
Opening at RAFFMA: Exhibit celebrates San Bernardino's cultural landscape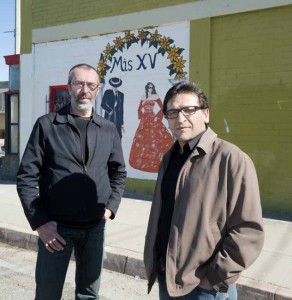 "Vital Signs," is a book of photographs by Thomas McGovern and reflections by Juan Delgado, both CSUSB professors, on the cultural landscape of the city of San Bernardino. An exhibit based on the book will go on display at RAFFMA beginning April 19, with an opening reception set for April 17.
Tom McGovern's rich photographs of city murals and the vibrant reflections of poet Juan Delgado celebrate the cultural landscape of San Bernardino in an exhibition that runs April 19–July 31 at Cal State San Bernardino's Robert and Frances Fullerton Museum of Art.
An opening reception for the exhibit will be held Thursday, April 17, at 5 p.m. with a special members-only preview at 4:30 p.m.
'Vital Signs' is an exhibition that focuses on the collaboration between McGovern and Delgado, both CSUSB professors. An acclaimed poet, Juan Delgado teaches in CSUSB's English department, while accomplished photographer Thomas McGovern teaches in the art department. The photographs and poems displayed in the exhibition can also be viewed in their recently published book of the same name released in fall of 2013.
The exhibition highlights San Bernardino life, art and culture with McGovern's photographs of hand-painted murals interspersed with Delgado's writings of a city often stereotyped and overlooked. Together, they serve as a testament to their fondness for San Bernardino and its people.
Delgado, who was named the 2013 CSUSB Outstanding Professor, is a graduate of CSUSB and holds an M.F.A from the University of California, Irvine, where he was a Regents Fellow. With the publication of 'Vital Signs,' he has written four books of poetry.
McGovern holds an M.F.A. from Cal State Fullerton and also has authored several books, including 'Bearing Witness (to AIDS)' and 'Hard Boys + Bad Girls.'
In conjunction with the exhibition, an artist talk and book signing will be held at the museum on Thursday, April 24, from 3–5 p.m.
About RAFFMA
The Robert and Frances Fullerton Museum of Art is a nationally recognized museum accredited by the American Alliance of Museums, a Washington D.C.-based organization whose members must meet the highest standards in securing accreditation. It is the only accredited art museum in San Bernardino.
Over its 16-year history, RAFFMA has accumulated a permanent collection of nearly 1,200 objects focusing on Egyptian antiquities, ceramics and contemporary art. The museum houses the largest permanent and public display of Egyptian art in Southern California.
General admission to the museum is free. Suggested donation is $5. Parking at Cal State San Bernardino is $5 per vehicle.
The museum is open Monday, Tuesday, Wednesday and Saturday from 10 a.m. to 5 p.m.; Thursday from 11 a.m. to 7 p.m.; and is closed Friday and Sunday. For more information, call (909) 537-7373 or visit the RAFFMA website.