CAL Talks Presents: Staring Into Darkness: Fascism Beyond Aesthetics and Politics, Today | Oct. 28, 2022
In this CAL Talk, our panelists analyze the current social and political landscape and look at where the arts and humanities sit in relation to new developments of fascism, both nationally and internationally.
This talk features presentations by: Nicholas Bratcher, Associate Professor of Music; David Carlson, Professor of English; Liliana Conlisk Gallegos, Associate Professor of Communication Studies; Amber Easley, MFA Student, Studio Art; Matthew Poole, Professor of Art and Design; and Paloma Villegas, Associate Professor of Sociology. 
CAL Talks Presents: A Discussion on Netflix's Squid Game | April 2022
In this CAL Talk, a panel of professors discuss the wildly popular Netflix show, Squid Game! Together they contextualize Squid Game's social, cultural, and cinematic significance.
This talk features presentations by: Dr. HK Oh, Kinesiology; Prof. Bomi Hwang, Korean Language and Literature; Dr. Charles R. Metts, Communication Studies; and Dr. Mo Bahk, Communication Studies.
On March 5, 2021 the College of Arts and Letters presented an interactive "All About Publishing" panel discussion bringing together two prolific and successful scholars and acquisitions editors from two of the most esteemed academic publishers, Taylor and Francis/Routledge and Sage. Panelists discussed best practices for crafting a proposal and writing a book-length manuscript from the perspectives of authors and editors. They shared their experiences, challenges, and success stories, followed by a Q&A. Sample book proposal guidelines from Routledge and Sage can be found here.
On Oct. 1, 2020, the College of Arts and Letters presented Arts and Humanities in the Age of the Pandemic, a faculty panel discussion examining COVID-19's impact and the critical role of creative and humanistic practices in fomenting social connectedness and cultural life.
Following a welcome by Dean Dr. Rueyling Chuang and introductions by Associate Dean Dr. Parastou Feizzaringhalam, the presentation featured remarks from Prof. Matthew Poole, Art and Design; Dr. Shafiq Rahman, Communication Studies; Dr. David Carlson, English; Dr. Stacey Fraser, Music; Dr. William Vanderburgh, Philosophy; Dr. Terry Smith, Theatre Arts; Dr. George Thomas, World Languages and Literatures; and Prof. Kelly Dortch, Liberal Studies.
The College of Arts and Letters CAL Talk series returned with Structural Racism, Civil Disobedience, and the Road to Racial Justice in the Age of COVID-19, recorded live in Zoom on June 16, 2020.
Following an introduction by Dean Dr. Rueyling Chuang, Dr. Shafiqur Rahman, chair of the Department of Communication Studies, led a panel discussion featuring Dr. Larry Hygh, Dr. Liliana Conlisk Gallegos and Dr. Ahlam Muhtaseb, Communication Studies; Dr. Rong Chen English; Dr. Nicholas Bratcher, Music; Dr. Eric Bayruns Garcia, Philosophy; Prof. Kristi Papailler; Theatre Arts; and Dr. Esteban Cordoba and Dr. Oraib Mango, World Languages and Literatures.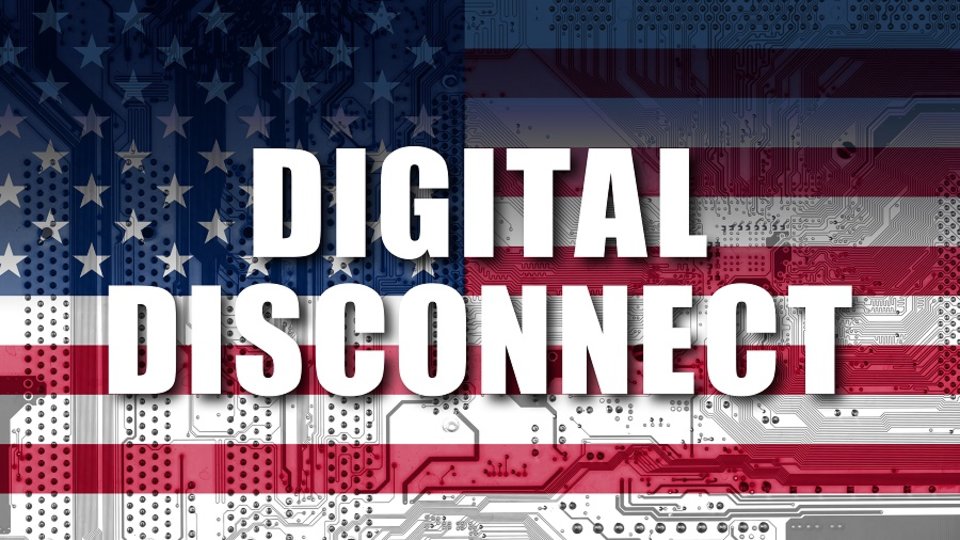 Digital Disconnect

Library Media Services hosted a public screening of the film Digital Disconnect: Fake News, Privacy & Democracy followed by a discussion facilitated by T.C. Corrigan and Rod Metts, Dept of Comm Studies on Wed, Nov 14, 2018.

A video of the discussion is available on the Coyote Chronicle's facebook page.
Who Are The Refugees
The Center for Islamic and Middle Eastern Studies, in partnership with the University Diversity Committee, the Mediterranean Studies Academy, and the Department of Communication Studies, organized a refugee panel on Tuesday, February 21st that featured three community organizers. The panelists discussed global issues that create the compulsory conditions for Syrian refugees to flee their country.
New Perspectives and Challenges of Journalism in 2017
L.A. Times editor-in-chief and publisher Davan Maharaj spoke about the future of journalism and its role in delivering accurate and ethical news during his talk to CSUSB journalism students on Feb. 9 as part of the newspaper's support of student journalism programs at the university and in the community.
TRUTH, LIES AND BULLSHIT:Reflections on Contemporary Political Discourse
Particularly in the present political context, we encounter fraught disputes over truth, lies and bullshit. In a panel discussion, faculty from the Department of Philosophy explore what these are, and develop some examples from current events. The session concludes with open discussion.
San Bernardino: A Quest for Understanding
The College of Arts and Letters hosted "San Bernardino: A Quest for Understanding," a symposium in partnership with the Los Angeles Times, on October 20, 2016. CSUSB faculty Rod Metts (Communication Studies) and Mary Texeira (Sociology) were joined by staff reporters for the L.A. Times. The panel discussed the L.A. Times' Pulitzer Prize winning coverage of the December 2nd shootings in San Bernardino and the feature series, "San Bernardino: Broken Cities."