The CSUSB Experience would not be possible without the generosity of our Coyote donor community. Thank you Coyote donors—we are forever grateful for your support and we are pleased to share the impact of your investments!
---
A message from the Vice President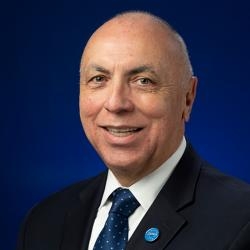 Dear alumni and friends:
I'm pleased to share the 2021-2022 donor impact report on behalf of the California State University, San Bernardino. My colleagues and I are emboldened by our donor community's belief in our impressive students, renowned faculty, dedicated staff, service-driven alumni, and expanding region.
Nearly $16 million was given by over 3,000 donors to fund 390 various CSUSB scholarships and initiatives, making the 2021-2022 fiscal year one of our most successful to date.
Our coyote alumni volunteered 3,351 hours to enhance the current CSUSB student experience and positively impact our region. With over 60 percent of CSUSB alumni living and working in the Inland Empire, it inspires me to see our graduates reinvesting in our surrounding communities and paving the way for future coyotes to remain and succeed in their hometowns.
Most importantly, our collective work resulted in nearly 4,500 predominantly first-generation students earning bachelor's, master's, and doctoral degrees from CSUSB this academic year, increasing our alumni community to over 112,000 members. Obtaining a college degree can be the key to overcoming generational poverty, race, or gender-based inequality, and intellectual stagnation—a donation to CSUSB is an investment in the advancement of our present and future generations, both near and far.
Thank you for your continued belief in the CSUSB community, mission, and purpose. Your partnership allows us to define a brighter future for our students and the Inland Empire at large. We are forever grateful for your support.
With Coyote Pride,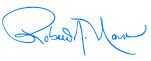 Robert J. Nava, J.D., CFRE
Vice President, University Advancement
Executive Director CSUSB Philanthropic Foundation
California State University San Bernardino