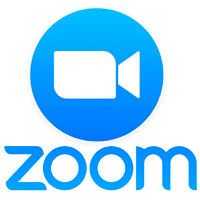 Zoom Links
TPA Spring Quarter 2020 Courses
See BlackBoard for Zoom Links
See our Zoom page for more information and instructions on using Zoom.
Mandatory Meetings For Multiple and Single Subjects Credential Students
All students who are entering the Multiple Subject or Single Subject Credential Program must attend. The topic of these meetings will be the CalTPA.  These are test that all students must pass in order to receive their credential.
TPA Schedule

| TPA Orientation | Location | Time |
| --- | --- | --- |
| Fall Orientation | TBA | TBA |
| Winter TPA Orientation | TBA | TBA |
| Spring TPA Orientation | TBA | TBA |
Important TPA Program Documents
Dr. Mick Verdi
TPA Coordinator/Single Subject Program Coordinator
(909) 537-7530
mverdi@csusb.edu
TPA Course Syllabi & Course Powerpoints - Spring 2020
TPA Schedules
AY 2019 - 2020
Fall Quarter 2019
Friday, October 19 - Fall TPA Lab Day
Monday, October 22 - All TPA Due
Tuesday, November 13 - TPA Scores Released
Saturday, November 17 - Resubmission Course
Monday, November 26 - TPA Rewrites Due
Winter Quarter 2020
Friday, Feb 8 - TPA Lab Day
Monday, Feb 11 - All TPA Due
Monday, March 4 - TPA Scores Released
Saturday, March 9 - Resubmission Course
Monday, March 18 - TPA Rewrites Due, Last Day Winter Classes
Spring Quarter 2020
Friday, April 19 - TPA Lab Day
Monday Apr 23 - All TPA Due
Monday May 13 - TPA Scores released
Saturday May 18 - TPA Resubmission Courses
Tuesday May 28 - TPA Rewrites due