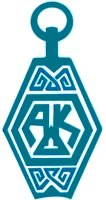 Anthropon Katamanthanein Diakonesein 
"To investigate humanity for the purpose of service"
In 1920, University of Southern California sociologist, Dr. Emory S. Bogardus, founded Alpha Kappa Delta for the purposes of stimulating scholarship and promoting the scientific study of society. Bogardus' goal was to establish an organization that would provide a forum for student and faculty interchange. His vision paved the way for what has become an international organization dedicated to promoting, facilitating, and recognizing academic scholarship. Alpha Kappa Delta is an integral part of many Sociology programs and has initiated over 80,000 scholars in the past eight decades. More than 490 chapters have been chartered in the United States, Canada, China, Finland, the Philippines, Taiwan, and Singapore.
For the past decade, the PI Chapter at CSUSB has initiated about twelve students a year who major in Sociology. The chapter has organized scholarly forums and participated in community service projects.
Visit United Chapters of Alpha Kappa Delta (International Sociology Honors Society)
Chapter Representative/ Contact: Dr. Megan Carroll
The Sociology Club at CSUSB offers the opportunity to enrich your experience as a Sociology student. As a member of the Sociology Club, you have the chance to be active within the community by volunteering for events both on and off campus. The Sociology Club organizes informational meetings to teach all students about possible career paths, graduate school and volunteer opportunities. The strong collaboration with faculty and staff allows for a more productive and effective relationship that strengthens each member's experience. As a member of the Sociology Club, each student has an opportunity to become more active and enhance their experience at CSUSB.
Any interested students can contact Dr. Abromaviciute (jurgita.abromaviciute@csusb.edu). The club builds community among Sociology students and connects members with volunteer opportunities on and off campus.
Sociology Club Fall 2021 Potluck