Message from Department Chair regarding COVID-19:
We are open and ready to support you! As we continue to monitor and meet established safety guidelines in response to the novel coronavirus (COVID-19) outbreak, our offices are still open and operating in a virtual format. You can reach us by phone at (909) 537-5541. You can also reach us by email:

Yamira Murga, Administrative Support Coordinator, ymurga@csusb.edu

We will respond as quickly as possible. Please keep a close watch for new announcements. Many of them, as well as several resources, can be found on CSUSB's dedicated COVID-19/Coronavirus Information web page.

Thank you and stay safe.

Ethel Nicdao, Sociology Department Chair, ethel.nicdao@csusb.edu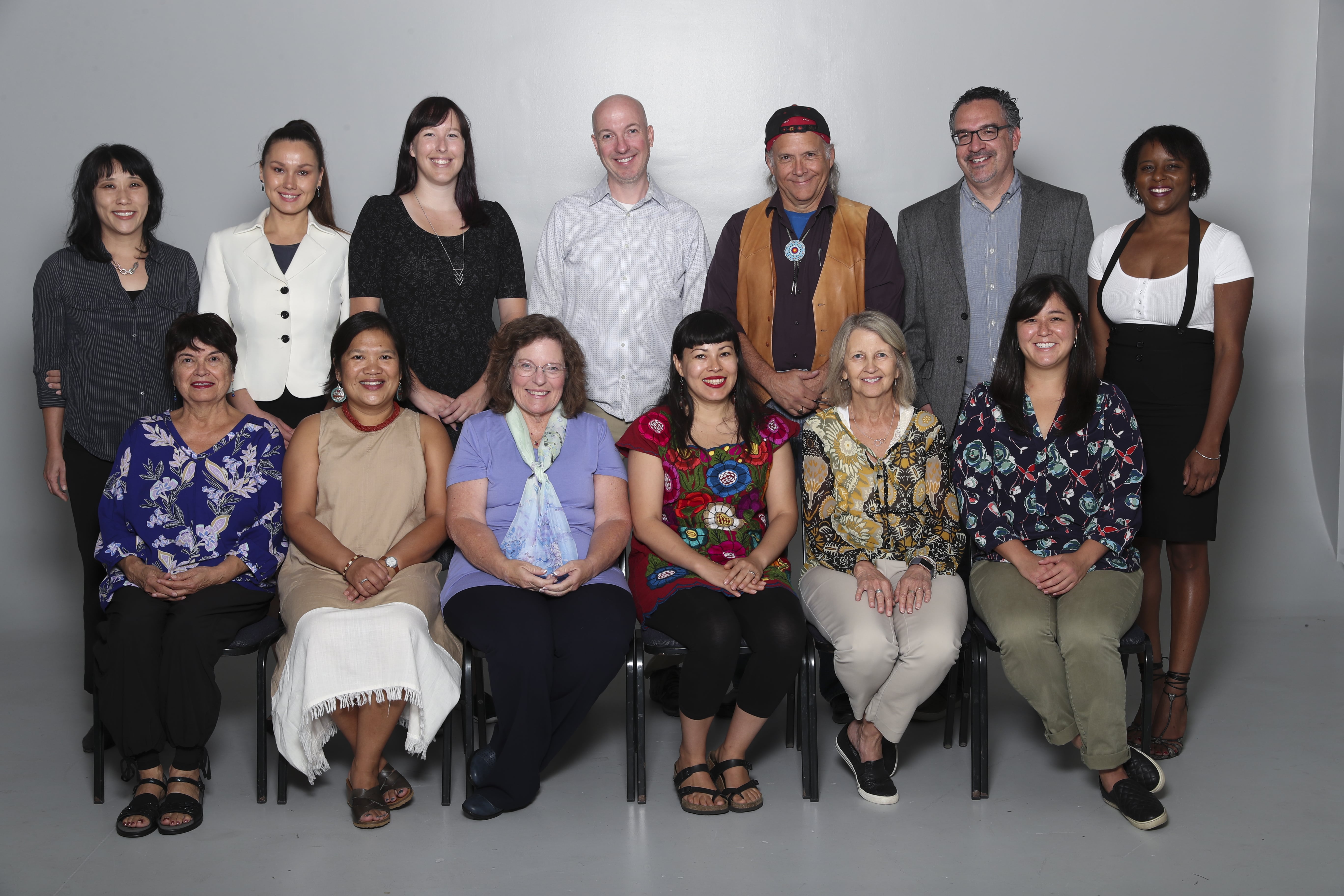 Welcome!
The Sociology Department is composed of diverse and experienced faculty whose teaching and research expertise contribute to students' intellectual and professional development to address social inequalities and contribute towards social justice and equity. We offer a Bachelor of Arts in Sociology, a Sociology minor, and a Certificate in Gerontology. Our faculty also teach in interdisciplinary programs including Gender & Sexuality Studies, Ethnic Studies, Social Sciences, and the Master of Arts in Social Sciences & Globalization.
Our curriculum is designed to prepare students to examine and analyze social phenomena from a sociological perspective. Through our student-centered and applied coursework, students develop critical analysis skills, theoretical and methodological proficiencies, research experience, and internship/service-learning opportunities that prepare them for graduate degrees and professional careers.
---
The Department of Sociology at California State University, San Bernardino (CSUSB) invites applications for a tenure-track position in Sociology (or related areas) at the rank of Assistant Professor beginning August 2022.
News & Events
Faculty News
Dr. José Muñoz collaborated with faculty from across campus on CSUSB's first-ever introductory and interdisciplinary course on the study of Latin America.
Dr. Paloma Villegas' research and teaching featured in this Inside CSUSB article. 
On October 11, 2020, Dr. James Fenelon was interviewed by the San Bernardino Sun: Inland schools rethink mascots as pressure mounts against Native American, other 'racist' nicknames 
Dr. Annika Anderson was a panelist for the "Conversations on Race and Policing" event on July 1, 2020.  
Dr. Mary Texeira is one of the organizers for the "Conversations on Race and Policing" series at CSUSB. She was a panelist for the "Race & Policing: A Zoom Panel and Campus Conversation with Students, Staff, Faculty, and Campus Guests" event on June 3, 2020 and has participated in several other events in the series. 
Dr. Eric Vogelsang visited the Center for Demography of Health and Aging (at the University of Wisconsin-Madison) on March 4, 2020 to give graduate students advice on the academic job market.
Dr. James Fenelon gave the Keynote "Indigenous Social Movements: Stewards of the Land, Protectors of Earthen Waters" at the Hawaii Sociological Association's annual meeting, Hilo, Hawaii on February 22-23, 2020.
Dr. Megan Carroll was invited to present her research at the International Fatherhood Conference in Landshut, Germany in January 2020. The conference was created to generate comparisons of fatherhood policy and practices across international contexts. Dr. Carroll's research on intersectional approaches to gay fatherhood in the United States was published in Family Relations in 2018 and recently won the National Council on Family Relations' Diversity and Inclusion in Men in Families Research Article Award.
Dr. Eric Vogelsang and CSUSB Department of Kinesiology faculty Guillermo Escalante, Rafael Alamilla, Christopher Gentry and Jason Ng, and CSUSB professor of sociology Eric Vogelsang published their research on weight discrimination among students from a diverse urban university in The Sport Journal.  
Dr. Eric Vogelsang was interviewed by WalletHub about elder-abuse on Dec. 4, 2019. 
Under Dr. Eric Vogelsang's leadership with the Center on Aging, CSUSB joined the Age-Friendly University Network. 

Dr. Paloma Villegas was selected as a 2019 Elevate Fellow (Enriching Learning, Enhancing Visibility & Training Educators), an early career faculty training program at the Penn Center for Minority Serving Institutions (CMSI). 

Dr. Paloma Villegas has been awarded "Faculty Member of the Year" by the Undocumented Student Success Center, 2019 CSUSB UndocuGrad.
On Feb. 1, 2019, Dr. Eric Vogelsang recognized and awarded an "Establishing Community Partnership Grant" from the Office of Community Engagement for his work with local senior centers.
Student News
Angela Garcia Torres and Isabella Cantu are participants in the 2021 OSR Undergraduate Summer Research Program. Their project explores the experiences of Latino faculty from First-Generation and Working-Class backgrounds. This project​ is supervised by Dr. José Muñoz.
Isabella Cantu, a member of the 2020-2022 cohort for the Mellon Mays Undergraduate Fellowship Program at CSUSB, was awarded the 2020 California Sociological Association's Outstanding Student Award on Nov. 6, 2020. Dr. José Muñoz serves as her mentor. 
In 2020, former sociology major Juanita Rios (Class of 2016) was awarded the Dr. Randall Lynn Wright Memorial Scholarship. Juanita is an MA student in CSUSB's Rehabilitation and Counseling Program. 
Lydia Perez-Palencia, Anahi Reynoso-Franco, and Sarai Tovar presented at CSUSB's Meeting of the Minds on May 14th, 2020. Their project "Popular Culture, Latinos and Mental Health" was supervised by Dr. José Muñoz. 
Rebecca Harder, Maria Romero, and Catherine Perez participated in OSR's Undergraduate Summer Research Program (Summer 2020). They explored data documenting the lives of faculty and graduate students from First-Generation and Working Class Backgrounds. This project​ was supervised by Dr. José Muñoz.
Former sociology major Rubi Becerril Gonzalez (Class of 2016), received a fellowship from the University of California Riverside and presented at a teaching and learning conference at CSUF on March 14, 2020.
Department News
Our administrative support coordinator, Yamira Murga, MPA received the college's 2019 Outstanding Staff Award.