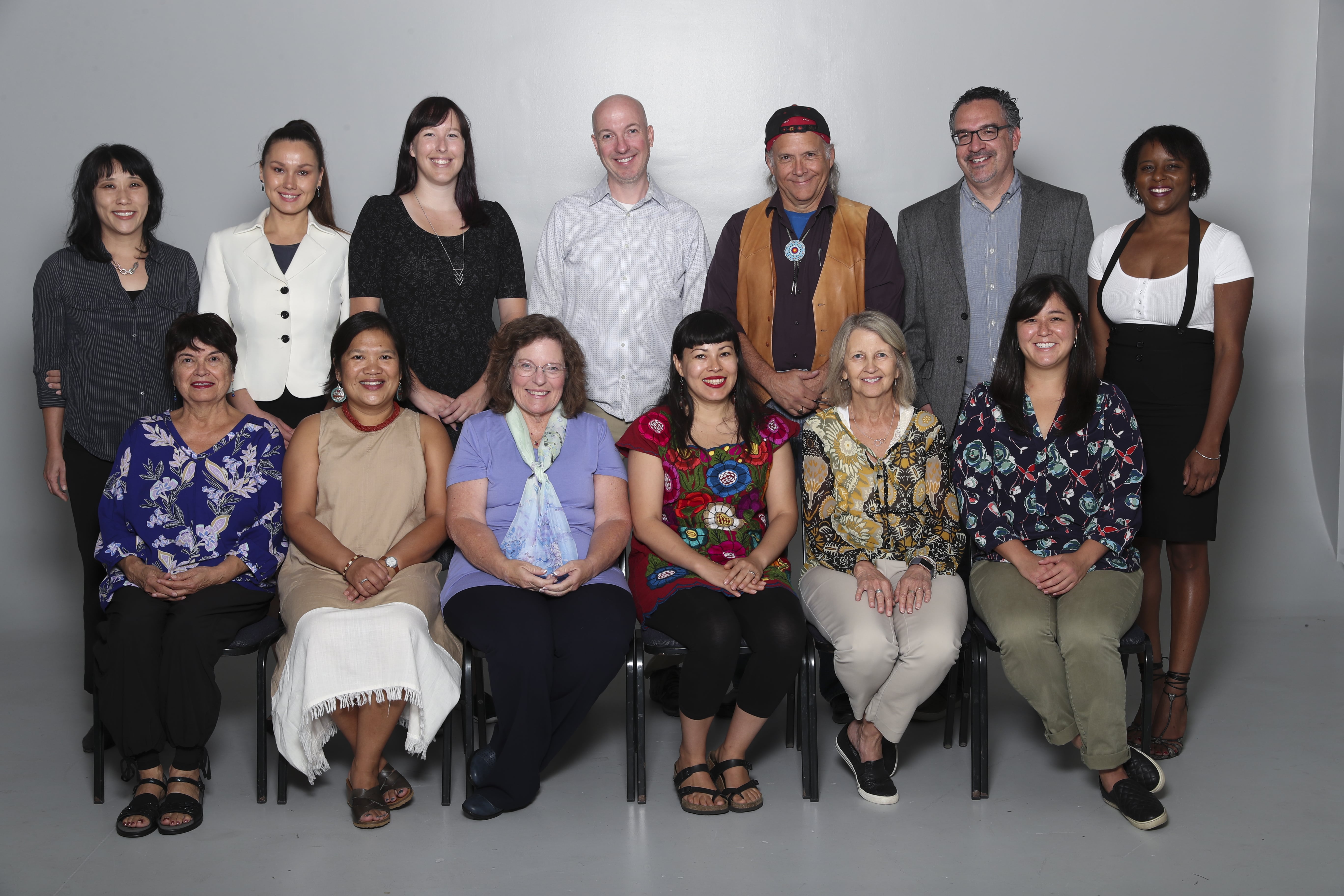 Welcome!
The Sociology Department offers a balanced program of study for students interested in pursuing graduate study or in the practical application of sociology. The curriculum is designed to expose the student to the scope and methods of sociology and to provide a broad educational background for understanding the structure and functioning of modern society.
The department also offers an alternate program of study for students interested in pursuing a career in the social sciences area and for those interested in enrolling in an M.S.W. graduate program. As an adjunct to the curriculum, there are two student organizations for sociology majors. The Sociology Club has a varied program of social, community service and academically oriented activities. In addition to general sociology majors, students in human services and students in social work actively participate in the club. A chapter of Alpha Kappa Delta, the sociology honor society, is open to junior sociology majors with a 3.5 grade point average and to seniors and graduate students with a 3.0 grade point average.
News & Events
Assistant Professor (Tenure-Track Position): Environmental Sociology
The Department of Sociology at California State University, San Bernardino (CSUSB) invites applications from a diverse group of qualified applicants for a full time tenure-track position in Environmental Sociology (or related areas) at the rank of Assistant Professor to begin August 2020. Secondary emphases are open, but should align with current departmental strengths. This position has a potential to develop and innovate new courses for our curriculum. Preference will be given to applicants with working knowledge of--and an interest in teaching--Geographic Information Systems (GIS). Formal review of applications will begin September 30, 2019. Inquiries regarding this position can be sent to Eric Vogelsang, Search Committee Chair, eric.vogelsang@csusb.edu. 
Faculty News
CSUSB Department of Kinesiology faculty Guillermo Escalante, Rafael Alamilla, Christopher Gentry and Jason Ng, and CSUSB professor of sociology Eric Vogelsang published their research on weight discrimination among students from a diverse urban university in The Sport Journal. 
Dr. Eric Vogelsang was interviewed by WalletHub about elder-abuse.
Under Dr. Eric Vogelsang's leadership with the Center on Aging, CSUSB joins the Age-Friendly University Network. 
Dr. Karen Robinson and Dr. Eric Vogelsang received tenure and promotion to Associate Professor, effective Fall 2019.
Dr. José A. Muñoz was invited to join the American Sociological Association Task Force on First-Generation and Working Class Persons in Sociology.
Dr. Paloma Villegas was selected as a 2019 Elevate Fellow (Enriching Learning, Enhancing Visibility & Training Educators), an early career faculty training program at the Penn Center for Minority Serving Institutions (CMSI). 
Dr. Paloma Villegas has been awarded "Faculty Member of the Year" by the Undocumented Student Success Center, 2019 CSUSB UndocuGrad.
Dr. Eric Vogelsang recognized and awarded an "Establishing Community Partnership Grant" from the Office of Community Engagement for his work with local senior centers.
Dr. Annika Anderson was invited to serve as a Research Associate for The Prison Arts Collective Program, assisting the organization in collecting and analyzing program data.
Dr. Annika Anderson received the 2018/2019 College of Social and Behavioral Sciences "Outstanding Faculty in Service to the College" award.
Dr. Eric Vogelsang awarded a Peer Research Consultant for his research-intensive capstone undergraduate course (SOC 590:Social Determinants of Health Disparities) during Winter 2019.
Dr. José Muñoz participated in the Fall 2018 Wikipedia Fellows program.
Student News
Former sociology student, Florence Edwards, was quoted in an article in Curve Magazine about her experience as an LGBTQ youth in the foster care system. 
Student athlete, Cynthia Boyzo Mejia is an Arthur Ashe Award Nominee.
Rubi Becerril (Class of 2016) received a fellowship from the University of California Riverside.
Department News
Our administrative support coordinator, Yamira Murga, MPA received the college's 2019 Outstanding Staff Award.