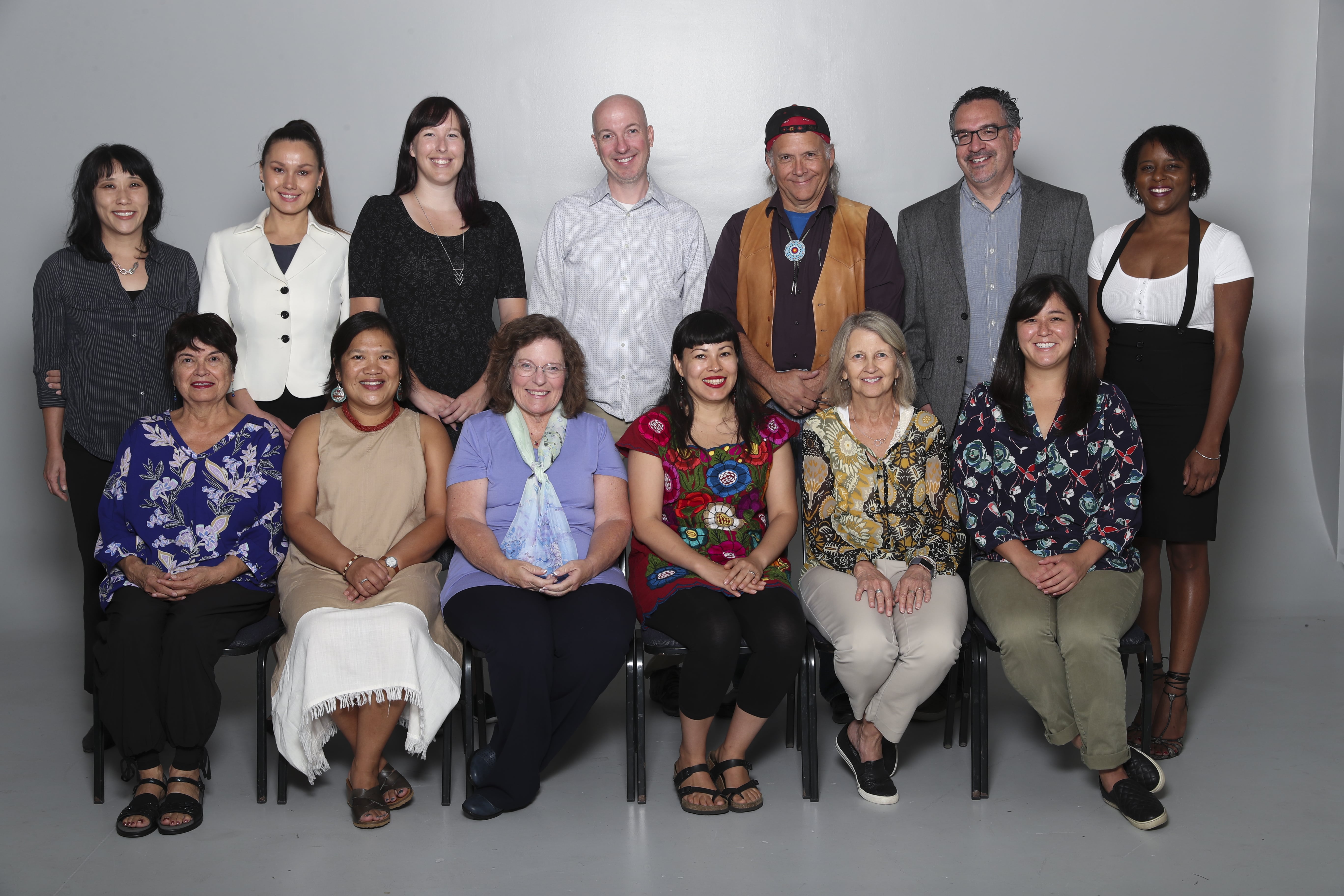 Welcome!
The Sociology Department is composed of diverse and experienced faculty whose teaching and research expertise contribute to students' intellectual and professional development to address social inequalities and contribute towards social justice and equity. We offer a Bachelor of Arts in Sociology, a Sociology minor, and a Certificate in Gerontology. Our faculty also teach in interdisciplinary programs including Gender & Sexuality Studies, Ethnic Studies, Social Sciences, and the Master of Arts in Social Sciences & Globalization.
Our curriculum is designed to prepare students to examine and analyze social phenomena from a sociological perspective. Through our student-centered and applied coursework, students develop critical analysis skills, theoretical and methodological proficiencies, research experience, and internship/service-learning opportunities that prepare them for graduate degrees and professional careers.
---
Faculty News
Villegas, P. E., McGrath, C., Enriquez-Johnson, A., Hudgens, R., Flores, N., & Felix, R. (2022). Food insecurity stigma, neoliberalization, and college students in California's Inland Empire. Food, Culture & Society, 1-18. https://www.tandfonline.com/doi/full/10.1080/15528014.2022.2130658
Huhn, Arianna, and Annika Anderson.  2021. "Promoting Social Justice through Storytelling in Museums." Museum and Society. 19(3):351-368.
Dr. Ethel Mickey recently published "The Organization of Networking and Gender Inequality in the New Economy: Evidence from the Tech Industry," in the journal Work and Occupations.
Dr. Megan Carroll co-authored a paper published in Sexualities called "I didn't know ace was a thing': Bisexuality and pansexuality as identity pathways in asexual adentity formation":  https://journals.sagepub.com/doi/10.1177/13634607221085485
Dr. Karen J. Robinson presented her paper "How did I get here?: Expectations, Persistence and the College-going Process of Low-income Students" at the Oxford Educaiton and Ethnography Conference (September 2022).  The conference is held annually at New College, one of the oldest colleges at Oxford University.
Dr. Annika Anderson's work with Project Rebound was featured in the following article titled: From Incarceration to Higher Education, Project Rebound Paves Path to Success
Dr. Arianna Huhn (Anthropology) and Dr. Annika Anderson co-authored a Museum & Society article titled Promoting Social Justice through Storytelling in Museums.
Dr. Paloma Villegas was named coordinator of the Masters Program in Social Science and Globalization.
STUDENT SPOTLIGHT
Isabella Cantu is going to be an Aggie! She was accepted with full funding to the Department of Sociology at the University of California, Davis. Isabella begins her PhD this coming fall. We are so proud of you! Go Yotes!