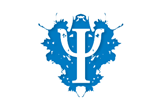 It is with great pride that the members of the Editorial Board introduce the Psychology Student Research Journal (PSRJ) at California State University, San Bernardino. As we continue to grow, we hope to continue to include useful information for our readers and showcase the abilities and successes of psychology students at our university. The PSRJ provides an outlet for students who wish to enter graduate programs, pursue research-based careers, showcase their research, and prepare for the publication process. We hope you appreciate the value of our journal and support our on-going efforts to present student research in future volumes!
If you wish to obtain a copy of the newest volume, are enthusiastic about joining the staff at PSRJ, want to submit a manuscript for review (i.e. potential publication), or wish to obtain alternate formats of the information in this publication, please contact the Psychology Department at CSUSB. For more information about our organization, email us at csusbPSRJ@gmail.com, go on Facebook.com, or visit our site here. 
What is the Psychology Student Research Journal (PSRJ)?
PSRJ was established to promote student research by providing students with a professional journal to have their research published in.
The purposes of the PSRJ are to:

Promote student research.
Provide students with a professional journal where they can have their research published.
Simulate the process necessary to have an article published in a scholarly journal.
Promote scholarship.
Journal Issues
Copyright of the Psychology Student Research Journal at CSUSB