Welcome!
Hello, fellow Coyotes! Campus is now open with certain events being held virtually. Please keep a close watch for any new campus updates or announcements. Many of them, as well as resources, can be found on CSUSB's dedicated COVID19/Coronavirus Information page.
Thank you and stay safe!
CSUSB Psychology Department Ranks Third Nationally in Conferring Degrees to Hispanic Students
CSUSB Psychology Department Ranks Third Nationally in Conferring Degrees to Hispanic Students
The publication Diverse: Issues in Higher Education, in its annual rankings, has listed Cal State San Bernardino as one of the nation's leading universities in awarding degrees to minority students, specifically Hispanics.
 
In awarding bachelor's degrees, CSUSB was listed among the top 10 colleges and universities conferring degrees to Hispanics in the fields of psychology (third); liberal arts and sciences (fourth); physical sciences (fourth); business administration, management and operations (fifth); mathematics and statistics (sixth); family and consumer sciences/human sciences (eighth); parks, recreation, leisure and fitness studies (eighth); and history (ninth). CSUSB was also listed as 13th in all disciplines combined.
The Psychology Department conferred 376 B.A. degrees to Hispanic students in 2016-2017, an increase of 31% from the previous academic year (2015-2016).
 
CSUSB was also ranked eighth in conferring bachelor's degrees in psychology in the total minority category, which consists of African-Americans, Native Americans, Asian/Pacific Islanders, Latinos, LGBT, military and women.
 
In conferring master's degrees, CSUSB was ranked ninth in awarding degrees to African-Americans in English language and literature/letters, and 12th in awarding degrees to Hispanics in public administration and social service professions.
 
"The rankings reflect the dedicated efforts of our faculty, staff and administrators. Designated as a Hispanic-Serving Institution and a Minority Serving Institution, we are committed to ensuring a quality education for our diverse communities as well as making sure our students successfully complete their studies and graduate," said CSUSB President Tomás D. Morales. "It's especially rewarding to be listed with these outstanding institutions because many of our students are the first in their families to be awarded college degrees."
 
The rankings are based on an analysis of U.S. Department of Education reports submitted by the U.S. postsecondary institutions.
 
For more information on Cal State San Bernardino, contact the university's Office of Strategic Communication at (909) 537-5007 and visit inside.csusb.edu.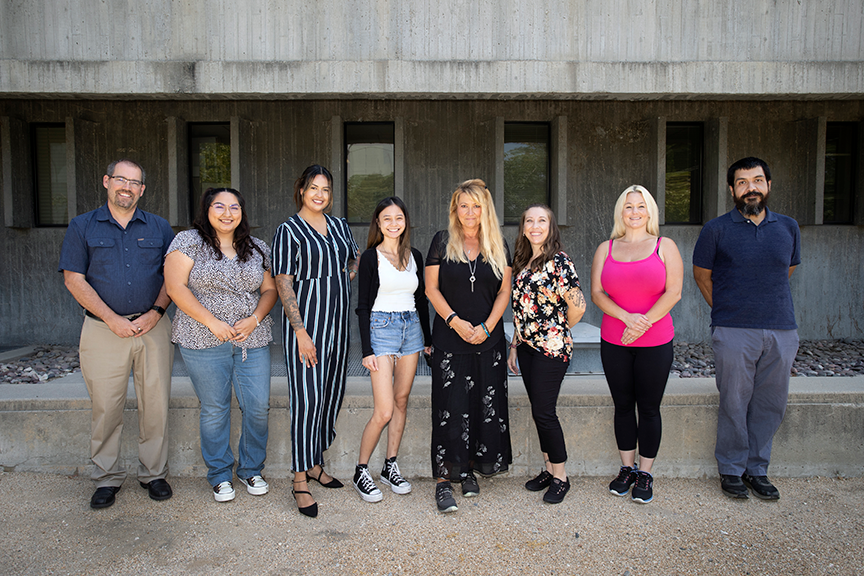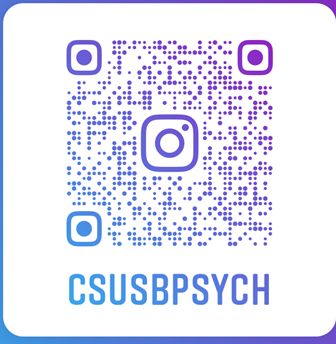 Psychology Instagram Scanable QR Code
CSUSB faculty and students presented five posters at the Society for Industrial Organizational Psychology (SIOP).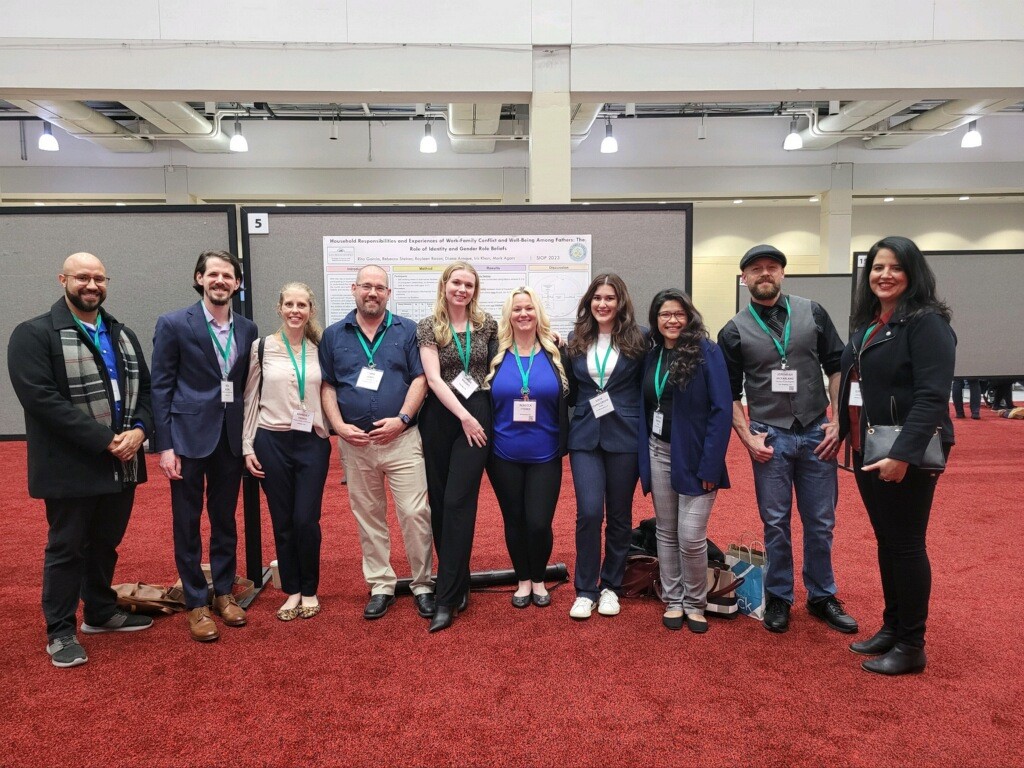 CSUSB affiliated folks including (from left to right), incoming faculty Gino Howard and Nick Moon, Alum Kim French, Mark Agars, Emma Naudet, Rebecca Steiner, Sofia Torres-Crespo, Rayleen Razon, alums Jerimiah McFarland and Amy Quinones.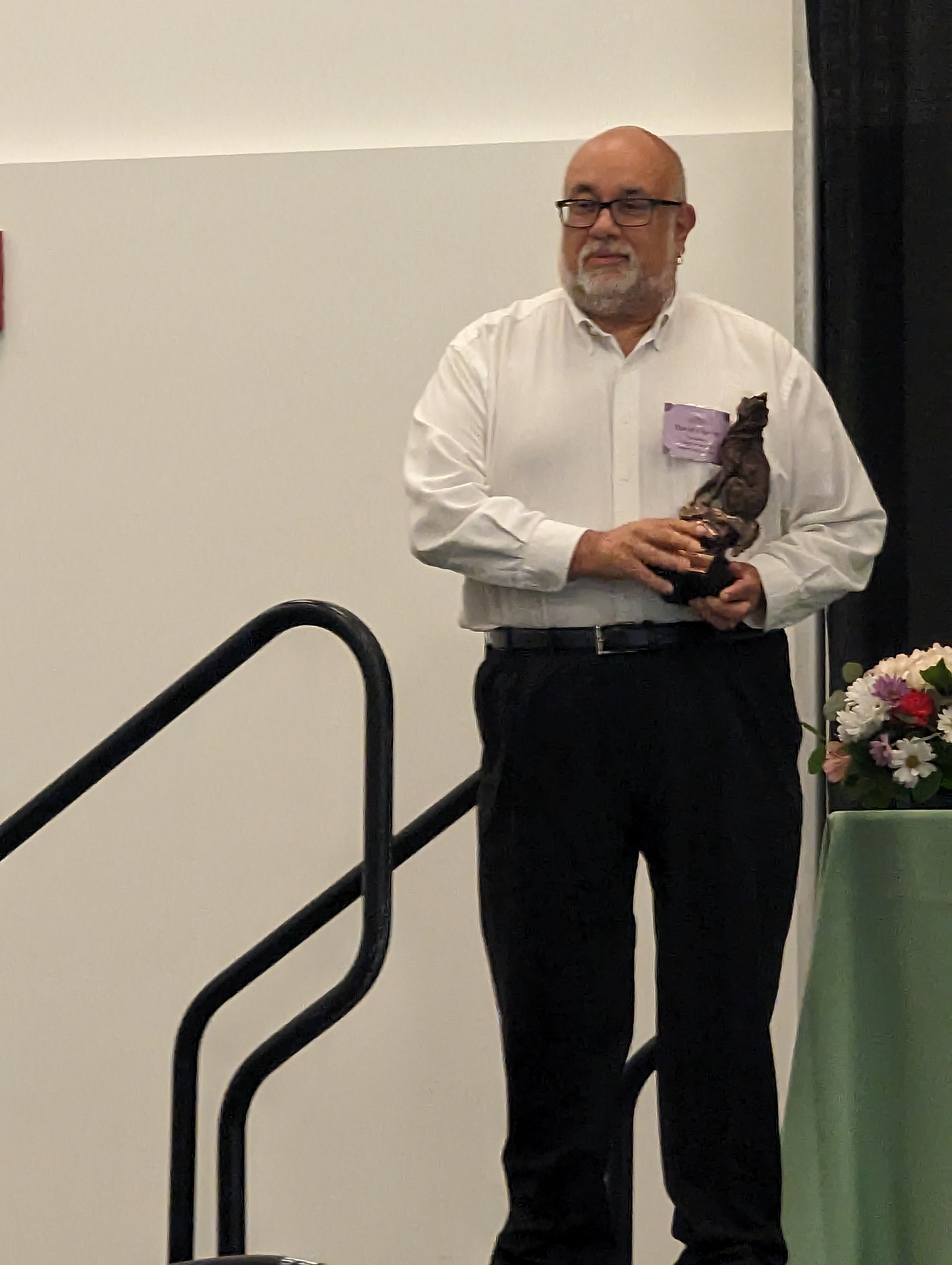 Dr. David Chavez honored for 35 years of Service at CSUSB.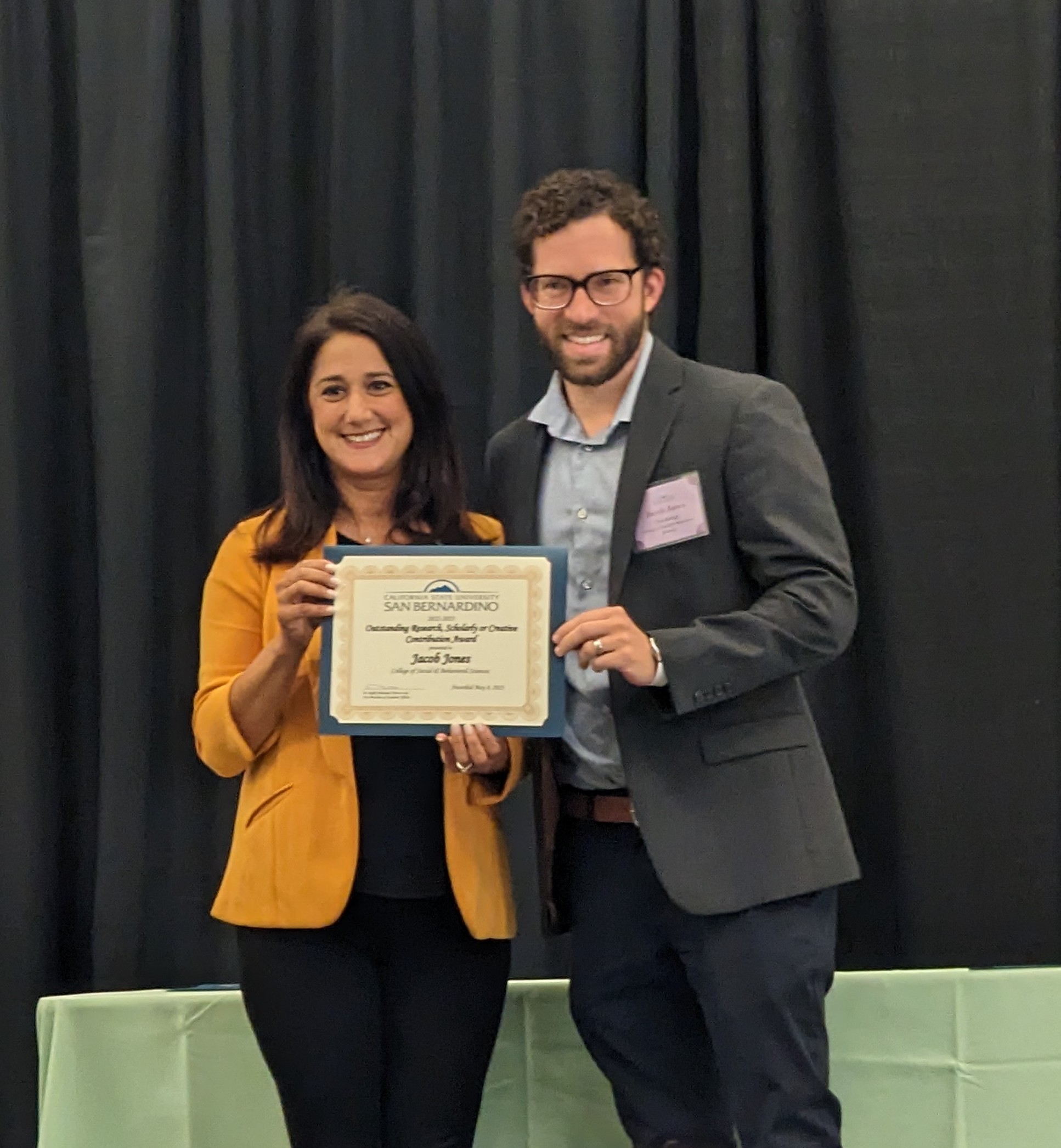 Dr. Jacob Jones honored for CSBS Outstanding Researcher Award