Why Obtain an ECAL Certificate?
Are you looking to move into a leadership position in the field of the Early Childhood Education? Or open your own child care center?  Are you an entrepreneur seeking the tools to make your venture a success? The Early Childhood Administrative and Leadership Certificate will provide you with the skills to lead and serve early childhood educators and create sustainable and fiscally healthy early childhood programs.
Program Details
• No prerequisites or prior degree required
• Completed in only 6 months
• Earn 16 units of college credit
• Hybrid format: Face-to-Face Class + Online
• Class held one evening per week
• 4 courses (6 weeks per course)
• $1,040 per course
• Financing available
Scholarships available for the first 20 students to register!
See Scholarship Information section below.
Career Outcomes
• Child Care Center Owner
• Child Care Site Supervisor
• Entrepreneurs
• Leadership Positions
• Move up the Child Development Permit Matrix
Who Will Benefit
• Childcare Providers
• Child Development Specialists
• Child Life Specialists
• Early Childhood Teachers
• Owners of In-Home Child Care
• Those seeking to open a Child Care Center
• Emerging Leaders in ECE
Courses
• Leadership in Early Childhood Education
• Entrepreneurship & Small Business Management
• Early Childhood Administration & Community Engagement
• Mentoring and Adult Supervision
Locations
Main Location
High Desert Satellite Location*
Child Care Resource Center
1111 East Mill Street, Suite 100
San Bernardino, CA 92408
Child Care Resource Center
15456 West Sage Street
Victorville, CA 92392
*Students attending satellite location will join class via live video conference
Scholarship Information
The first 20 students who register for the Early Childhood Administrative and Leadership Certificate Program will be enrolled in the third and fourth courses at no cost, provided eligibility requirements are met, by The Institute for Child Development and Family Relations Leaders in Early Education Scholarship.To be eligible for the scholarship, students must be among the first 20 paid registrants in the program and complete the first two courses in the program. After enrollment in courses three and four, students must successfully complete the program. If a student does not complete the program, they will be responsible for full payment of courses ($1,040 per course). For any questions regarding this scholarship opportunity, please contact us at pace@csusb.edu or (909) 537-5976.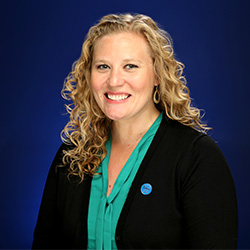 Amy van Schagen, Ph.D.

Dr. Amy van Schagen developed the Early Childhood Administrative Leadership Certificate after serving as an Entrepreneurial Faculty Fellow at CSUSB and receiving a Jack H. Brown College of Business and Administration Teaching Innovation Grant. Dr. V conducted research in the community to identify barriers to accessing higher education for early childhood educators. The ECAL certificate is designed to address some of these barriers by providing courses in the evenings, hybrid (partially online), affordable, for college credit, and taught in the community. The aim of the program is provide tools for those currently in the field of early childhood education or interested in it to become leaders and feel confident in paving the path for young children using an entrepreneurial mindset and social equity lens.  

Dr. van Schagen is an Assistant Professor in the Psychology Department and serves as the Program Director for the ECAL Certificate program and the M.A. Child Development program. Prior to receiving her M.S. and Ph.D. in Human Development and Family Studies at The University of North Carolina at Greensboro, she worked for almost 5 years as an early childhood teacher. Dr. V has a passion for equity and higher wages in the early childhood workforce and building access for all young children to have high quality early learning experiences. Outside of her career Dr. V enjoys hiking, running, the beach, playing with her dogs, and spending time with her partner and family.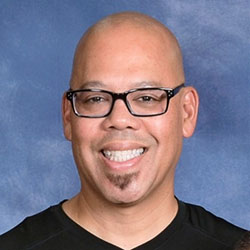 Patrick Person (Pat), M.B.A.
 
Pat Person is an adjunct professor teaching entrepreneurship at Cal State San Bernardino. Pat is a passionate entrepreneur and previous co-founder of an education startup called Kids That Code, Inc. The company seeks to inspire young children to pursue a career in technology by teaching them computer programming, game development, electronics and much more. Kids That Code started as a student class project at Cal State San Bernardino and became a real company. Mr. Person graduated from CSUSB with MBA degrees in both Marketing and Entrepreneurship. Pat is also the co-founder of a nonprofit called The Mista Pat Project to educate young people in careers in Science, Technology, Engineering, Arts, and Mathematics (STEAM). The nonprofit is currently developing a groundbreaking kids technology TV show destined for PBS called "Technology with Mista Pat"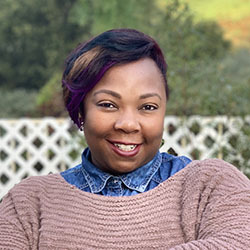 Chrystina Smith-Rasshan, M.A., Ph.D. Candidate
 
Chrystina Smith-Rasshan has been working in the field of Education for 20 years. During her career, she has worked as substitute teacher, instructor, academic advisor and grant manager. Her experience includes working with students in pre-K through college. In addition, she has served on the Board of Directors, for a literacy-based non-profit organization, for 5 years.
From 2013 to 2016, she worked as a Staff Analyst II, with First 5 San Bernardino. In this position, she managed the Early Learning initiatives program. Currently, she oversees the operations, of the Early Learning and Development department, at San Bernardino Superintendent of Schools. Under her leadership, the division has grown, and continues to diligently improve the learning opportunities for children ages 0-5, through countywide educational programs and services.
Mrs. Smith-Rasshan to date, has acquired over $15 million in funding, which is dedicated to increasing quality programs for young learners, throughout San Bernardino County.
 
Alongside her extensive work experience, her academic achievements are notable. She earned a Bachelor of Arts in Liberal Studies, from University of Redlands in 2002. Chrystina also holds a Master of Education, which she earned in 2005, from National University, and is on track to complete her Doctoral degree, April 2020. Her Doctoral dissertation examines perceptions of Race and Leadership within Early Childhood Education. Outside of her career and academic accomplishments, in her spare time, she enjoys traveling, attending cultural and sports events, concerts and having culinary adventures with her husband and two sons. Overall, her dedication to community and family are essential to the work she does.
Kathy Adams, M.S.

For the past 38 years, Ms. Kathryn Adams has worked in the field of early childhood education/ child development with children from birth to eighteen including children with special needs and disabilities. Both her bachelor's and master's degrees are in child development.  Ms. Adams earned an AA degree from Citrus College, a B.S. from CSU Fullerton and an M.S. from the University of La Verne (ULV).  She has a Teaching Credential in Child Care and Guidance from UCLA Extension and has taught at the high school level with teen parents for 7 years prior to teaching at the community college level. Ms. Adams has taught as an adjunct instructor at ULV.  She has worked as a preschool teacher, a school-age teacher, an infant teacher, an infant specialist and an infant center program director. This is her 23rd year teaching full-time in the Child Development Department at Valley College.  Kathy served as Co-Chair of the SBVC Child Development Department from 2009-2019.   She also served as the Coordinator of the Valley/ Crafton Mentor Program from 1999-2013.  She specializes in teaching Child Growth and Development, Infant and Toddler Development & Curriculum, Observation & Assessment, Guidance of Children and Adult Supervision & Mentoring.  She loves teaching child development and hopes to inspire students to seek to understand children and the significant influence adults have on their growth and development. In her free time Ms. Adams enjoys reading, walking, swimming, snow skiing, hiking, and spending time with family and friends. She looks forward to sharing in the journey of mentoring and adult supervision!