About Clubs & Organizations at CSUSB
Organizations maintain contact with business and public agencies in the community through speakers, field trips, and other activities. Clubs provide CSUSB students valuable organizational experience, as well as professional and social contacts. Many clubs have links to other social media sites. Below is a brief list of current Jack H. Brown College of Business and Public Administration clubs/organizations.  
To learn more about other CSUSB clubs and organizations, please visit the Office of Student Engagement, or search via the Coyote Connection.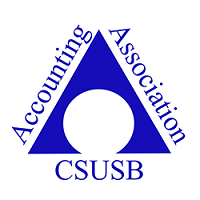 Accounting Association (AA) & Beta Alpha Psi (BAP)- National Scholastic Fraternity for Financial Information Professionals
Accounting Association and Beta Alpha Psi members work together, and meet weekly to maintain a busy calendar. Speakers from local CPA firms, governmental accounting agencies, private companies, and CPA review courses are just a few of the events. Meet the Firms is the largest networking event for accounting students, is hosted by AA and BAP students, and is held yearly in October.
For more information, please email: bapofficers@gmail.com
Advisors:
Prof. Kathryn Johnson (kjohnson@csusb.edu)
Dr. Hang Pei (hang.pei@csusb.edu)
Dr. Senteney (dsenteney@csusb.edu)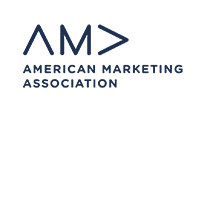 American Marketing Association (AMA)
AMA is a student-run marketing club that provides students with unique opportunities and training for careers in marketing. During the 2012-2103 academic year, AMA was named CSUSB's Outstanding Student Organization. Additionally, in 2013, CSUSB's chapter placed 3rd in the AMA Saves Lives video contest, and was awarded Excellence in Chapter Planning at the AMA International Collegiate Conference in New Orleans, LA. AMA meets weekly during the semester on Friday afternoon and participates in Guest Speaker events and national conferences.
For more information, please email the Faculty Advisor.
Advisors:
Dr. Melika Kordrostami (melika.kordrostami@csusb.edu)
Dr. Sung Hee Paik (sunghee.paik@csusb.edu)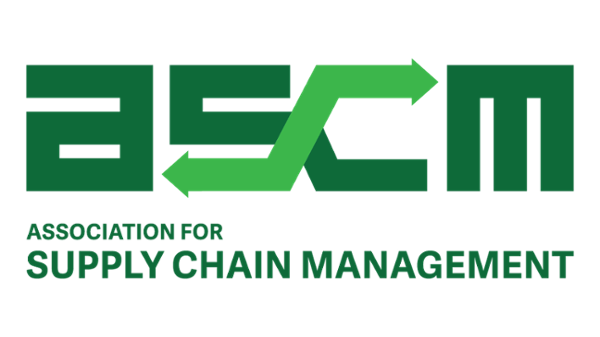 Association of Supply Chain Management (ASCM)
The Association of Supply Chain Management (ASCM) CSUSB Student Chapter is part of the international ASCM network as the leading professional association for supply chain and operations management and the premier provider of research, education, and certification programs that elevate end-to-end supply chain excellence, innovation, and resilience.
The Inland Empire Chapter covers the inland empire region of Southern California, which spans the eastern portion of Los Angeles County in addition to San Bernardino and Riverside counties. The chapter offers educational classes, programs, and special events in the hotbeds of manufacturing and distribution activity including Ontario, Riverside, and Temecula.
Advisor: Prof. Nasrin Mohabbati (nasrin.mohabbati@csusb.edu)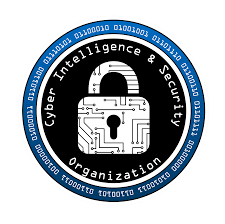 Cyber Intel & Security Organization (CISO)
The Cyber Intel & Security Organization is devoted to the art and science of information security. It helps develop the next generation of cyber professionals by enabling students to work on projects that build their skills. Projects students can participate in include network analysis, malware analysis, ethical hacking, and car security.
CISO connects weekly during the semester on Friday afternoon for club meetings, projects, and guest speakers via Microsoft Teams.
For further information, contact ciso.csusb@gmail.com.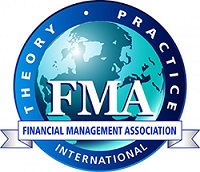 Financial Management Association (FMA)
FMA provides academic and professional support for students who are interested in the financial industry. Students will learn the different fields of finance, how to market themselves, interview, and construct unique résumés. Club members also network with guest speakers, receive industry insight, and learn practical applications.
For more information, please email csusbfinance@gmail.com.
Advisors:
Prof. Jose Navarrate (jose.navarretecruz@csusb.edu)
Dr. Gilna Samuel (gilna.samuel@csusb.edu)
Dr. Austin Shelton (austin.shelton@csusb.edu)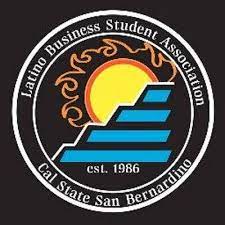 Latino Business Student Association (LBSA)
The Latino Business Student Association (LBSA) is works to create future leaders through professionalism and social networking. The club has been present within CSUSB for nearly 30 years and continues to push the boundaries of student success and achievement. It is open to all students and majors.
For more information, please contact https://www.instagram.com/Lbsa.Coyote/
Co-Advisor: Michael Arteaga (MArteaga@csusb.edu)

PDC Business Club
The PDC Business Club welcomes CSUSB students from all majors, minors and concentrations. Past guest speakers include leaders from hospitality, tourism, government and Joshua Tree National Park. For more information about upcoming dates and activities, contact club advisor or PDC Business Club email.
For more information, please email pdcbusinessclub@gmail.com
Advisor: Dr. Joseph Tormey, Director, Hospitality Management Program. Contact (909) 537-8213 or email joseph.tormey@csusb.edu.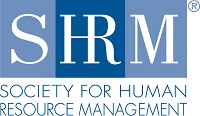 Society for Human Resource Management (SHRM)
SHRM is the world's largest association devoted to human resource management. CSUSB's student chapter is a program designed to help members learn more about human resources, and the real-world of business through networking, job shadowing, guest speakers, student competitions, and workshops. Membership is open to all majors, but is especially beneficial for human resource management majors and/or minors.
For more information, please email the Faculty Advisor.
Advisor: Pat Flaherty (pflaherty@csusb.edu)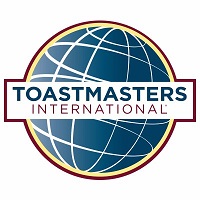 Toastmasters
Toastmasters supports members in three professional areas: public speaking, leadership, and practice for those whom English is not their primary language. Students will learn to speak effectively, develop keen listening skills, adopt leadership abilities, gain self-confidence, all while creating friendships.
This club is not currently active.
Advisor: Pamela Abell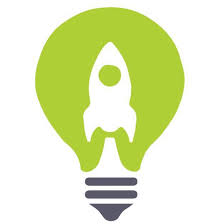 UpStarters Entrepreneurship Club
The UpStarters Entrepreneurship Club is a local Entrepreneurship club here at CSUSB. Meeting Tuesdays and Thursdays from 2-6pm in JB-284, the club was established to unite students, alumni, and faculty of all backgrounds who have a common interest in the field of Entrepreneurship; giving them the opportunity to start new ventures, network, and to gain opportunities beyond the academic learning of business.

The UpStarters club functions as a startup 3D printing company selling customized door stoppers and other customizable products. Order a doorstopper or even a planter with your company logo or design to display in your office or present as a gift. The UpStarters are currently in the planning stages in developing a working website to make the ordering process easier. New members are welcomed to become co-founders as well as encouraged to create their own small business from scratch within the Upstarts' club. To avoid membership fees, sale profits are directed towards club funding and growing the various UpStarters' ventures.
Are you burning with an idea, problem, or a solution that you want to bring to the world or interested in becoming a part of an adventure? Join UpStarters as a community of founders and teammates, solving a diverse set of challenges crossing different industries. Access resources that help you make your idea into reality by building your start-up team, managing growth, and controlling your business operations with a well-oiled machine of a team at your side.
For more information, please contact ideated.innovations@gmail.com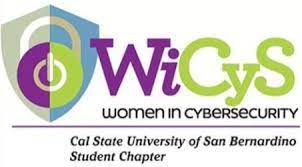 Women in CyberSecurity (WiCyS)
The Women in CyberSecurity (WiCyS) Student Chapter is dedicated to providing its members with technical skills, communication skills, friendships, opportunities, and more! We meet bi-weekly for an hour at Jack H. Brown College. Our club was founded in 2017 and recently became a student chapter of the WiCyS organization in Fall 2019. Our events consist of quarterly nerf wars, research seminars, an annual tech fair, light technical workshops, resume help, conference registration help, and professional development workshops. We try our best to create a comfortable environment for anyone who is interested. We promote more women to join Cyber, but we are open to ALL! Come check us out.
For more information, please contact wicys.csusb@csusb.edu