Overview
Our goal is to facilitate the necessary administrative processing of students pursuing College of Education master's degrees and advanced credential programs. In other words, 'we help you with your paperwork.' This includes program admission, advancement to candidacy, and the comprehensive examination.
Services Available from the Masters and Advanced Credentials Office
Admission to all 20 College of Education Master's programs
Admission to Advance Credentials programs
Classification process
Advancement
Process Changes in Program Plans
Comprehensive examination eligibility
Permission granted for Comprehensive Examination and Masters Thesis
Comprehensive examination coordination
Commencement eligibility
Program Admissions
In addition to the general requirements of the university, there are specific requirements for admission to each program. Check the [Masters and Advanced Credentials] program pages for program requirement and the most current admissions deadlines. Assistance with the Admissions process is available from the program coordinator or program recruiters.
A proper program plan is essential to achieving your goal of master's degree. A program plan lists the specific course requirements to be completed before the master's degree can be awarded. Students should meet with a faculty advisor to fill out their program plan. It is helpful for students to fill out a program plan as early as possible, however it should not be submitted for advancement to candidacy until all program admission requirements have been met, and at least 12 units have been successfully completed.
Masters Program Admissions Advising Staff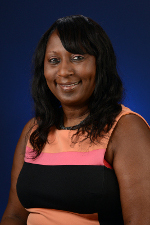 Shelia Braggs
Program Admissions Advisor
Special Education
Counseling & Guidance
School Psychology
Rehabilitation Counseling
Educational Administration
sbraggs@csusb.edu
909-537-5621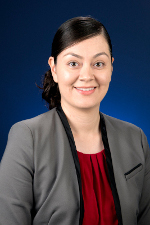 Arlena Allende
Program Admissions Advisor
Multiple & Single Subjects
Career & Technical Education (MA only)
Instructional Technology
Holistic & Integrative Education
STEM Education
Reading/Language Arts
Teaching English to Speakers of Other Languages (TESOL)
aallende@csusb.edu
909-537-5291
Masters & Advanced Credentials Office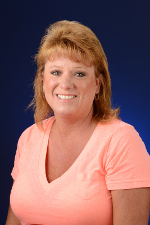 Ms. Shani R. Sims
Administrative Support Coordinator & Education Programs Specialist
Office: College of Education Building - Jim and Judy Watson Student Services
Room CE-102
Phone: (909) 537-5293
Email: ssims@csusb.edu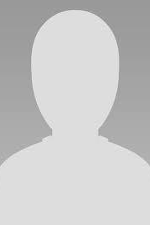 Ms. Candice Hrdlicka
Administrative Support Coordinator & Education Programs Specialist
Office: College of Education Building - Jim and Judy Watson Student Services
Room CE-102
Phone: (909) 537-7403
Email: hrdlickc@csusb.edu
Mailing Address:
California State University, San Bernardino
Masters and Advanced Credentials Office CE-102
5500 University Parkway
San Bernardino, CA 92407-2397

Visit Us: We are located in the College of Education Jim and Judy Watson Student Services, Room 102