LEAD Summit XII focuses on the intersection of education and violence

---
Violence affects everyone, yet some communities suffer more acutely than others. For example, some of the deadliest mass shootings in recent U.S. history have occurred in Latino communities. And as it is a major public health issue, it also intersects with education in epic proportions, which creates barriers to learning in so many ways.
To that end, the Latino Education and Advocacy Days Project will examine that issue when it hosts its LEAD Summit XII, "¡Ya Basta! – Enough is Enough!: Education and Violence in the Context of our Schools, Community Safety, and Law-Enforcement," on Sept. 29 at Cal State San Bernardino.
Registration is open for the summit, which will take place from 8 a.m.-3 p.m. at the Santos Manuel Student Union South. Visit the 2023 LEAD Summit XII Registration webpage to reserve your spot. The opening procession, "The Injustice Never Leaves You," as well as the summit, will be dedicated to the memory and legacy of writer, poet, academic, social justice advocate, Roberto "Dr. Cintli" Rodriguez, will begin at 9 a.m.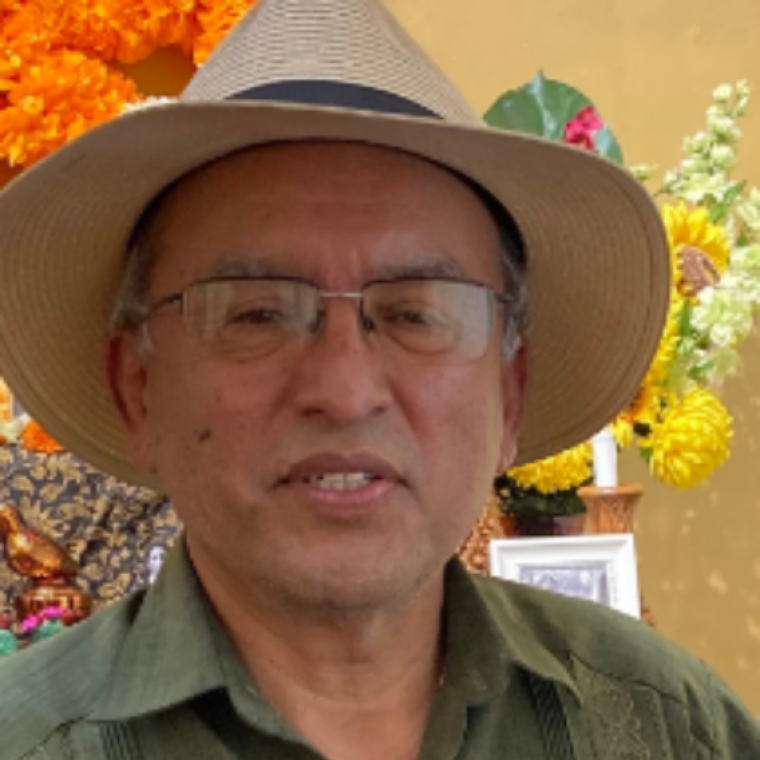 Each year the summit, which is open to the public and free to attend, brings together teaching professionals and educators, researchers, academics, scholars, administrators, independent writers and artists, policy and program specialists, students, parents, civic leaders, activists and advocates – all sharing a common interest and commitment to education issues that impact Latinos to help them define the future. 
"Attendance in this year's summit is imperative because in all the forms of violence, we as a society just move on to other things," said Enrique Murillo Jr., LEAD executive director and CSUSB professor of education. "But neither the victims, the families, nor the communities are able to move on."
Activist Dolores Huerta has been named the honorary chair/madrina de honor and actor Emilio Rivera will be the honorary chair/padrino de honor the summit. And both are familiar with the summit's theme, having experienced different strands of it, Murillo said.
"In September 1988, in front of the St. Francis Hotel in Union Square, Huerta was severely beaten by San Francisco Police officer Frank Achim during a peaceful and lawful protest of the policies/platform of then-candidate for president, George H. W. Bush," Murillo said. "The baton-beating caused significant internal injuries to her torso, resulting in several broken ribs and requiring the removal of her spleen in emergency surgery. The beating was caught on videotape and broadcast widely on local television news. Later, Huerta won a large judgment against the SFPD and the city of San Francisco for the attack, the proceeds of which she used for the benefit of farm workers. As a result of this assault and the suit, the SFPD was pressured to change its crowd control policies and its process of officer discipline."
Rivera's experience goes beyond his portrayals on the big and small screen. "Emilio grew up in a Frogtown, an impoverished neighborhood of Los Angeles, Elysian Valley, from a gang family," Murillo said. "With nearly 150 acting credits to his name, he is known for his authenticity and presence on screen, especially while depicting criminals and law enforcement officers."
In his role as Marcus Álvarez in the television series, "Mayans M.C.," Emilio Rivera is often referred to as "El Padrino," a term of immense respect. In real life, he bears the title of padrino as the summit's honorary chair.
Huerta will address the summit during the morning session, and Rivera will speak during the afternoon session.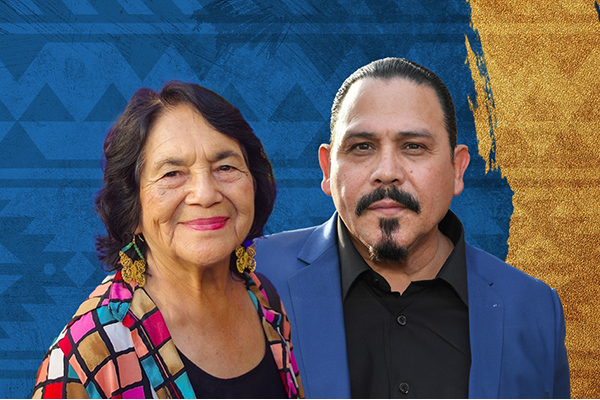 With the sobering topic of violence and how it impacts education, the summit will also feature a Healing Lounge, staffed by counselors from CSUSB Counseling and Psychological Services, where summit participants can take a break. From the webpage for the Healing Lounge: "Trauma and healing (or a lack thereof), challenging disparities/inequities, oppression, poverty, social disfunction, violence, and seeking justice and accountability, across multiple sites of lived experiences among various communities, are themes that may emerge in many ways throughout the conference proceedings. We acknowledge the topics covered may sit heavy with some at times."
Every child has the right to safety and security that makes learning possible and fulfilling. Yet millions of girls and boys experience violence in and around schools – on the way to school, on school grounds, and within classrooms. Evidence and data have clearly shown that violence in and around schools – in its various forms – has detrimental impacts on a child's well-being and educational attainment.
Programs during the summit will examine the challenges the community faces. Scheduled panel discussions will include "Historical, Cultural and Racial Responsiveness and Revitalization: Building Dignity and Social Justice from the Massacre at El Porvenir to Uvalde"; "Missing and Murdered Indigenous People"; "Gun Violence Prevention: Students Need Safe Environments to Learn, Live, and Grow"; "Leveraging Federal Resources to Prevent Violence "; and "Police Use of Excessive Force/Raza Database Project."
In addition, the summit's featured photo exhibit, "Resilience in Inland Southern California: Enduring Policing, Violence, and Poverty," by Humberto Flores, will present a human perspective on the issue. Flores, a first-generation Chicano from the Inland Empire, is a doctoral candidate in sociology from UC Santa Barbara whose research examines the brunt of policing in the Inland Empire. He was a featured speaker for the university's Conversations on Race and Policing during the 2023 spring semester.
Visit the LEAD Summit XII website for more information on the summit and LEAD's other programs.