THE MEXICAN LABOR AGREEMENT by Daniel Ruanova / THE BRACERO LEGACY PROJECT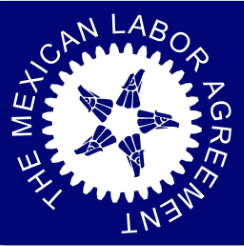 In 2015 we built a kinetic sculpture prototype that demonstrated the skill and determination of the Mexican field workers that helped enrich California, yet were blurred & erased from its dividends, the Braceros. A piece that denotes the strength of groups in collective labor, simultaneously becoming a visual metaphor for patterns of natural currents and mechanical systems in the agricultural landscape.
Now, @danielruanova finds himself in the final stages of manufacturing the large scale kinetic sculpture in a collective process that educates as it grows. This version of THE MEXICAN LABOR AGREEMENT has been mostly created during an artist residency at @csusbart and will be subsequently exhibited at @thecheechcenter of @riversideartmuseum during the @mexicalibiennial Land of Milk and Honey Project early 2023.
This piece honors the strength of the Bracero, the object is an amalgamation of history, culture and ingenio mexicano. We appropriated EL CORTITO (short-handle hoe) as a symbolic tool of social change. The object's political connotations should be seen as scars of honor, not shame, and its victorious extinction in the field is witness to our culture`s evolution in the US. The struggle should be known.
Ruanova´s residency was generously supported by a Community Based Research and Establishing Community Partnership grant from the Office of Community Engagement at CSUSB, which strives to facilitate service learning, community-based research and volunteer service by engaging students, faculty and community partners in collaborative partnerships that serve the public good. This project was also made possible with support from California Humanities, a non-profit partner of the National Endowment for the Humanities. @humanitiescal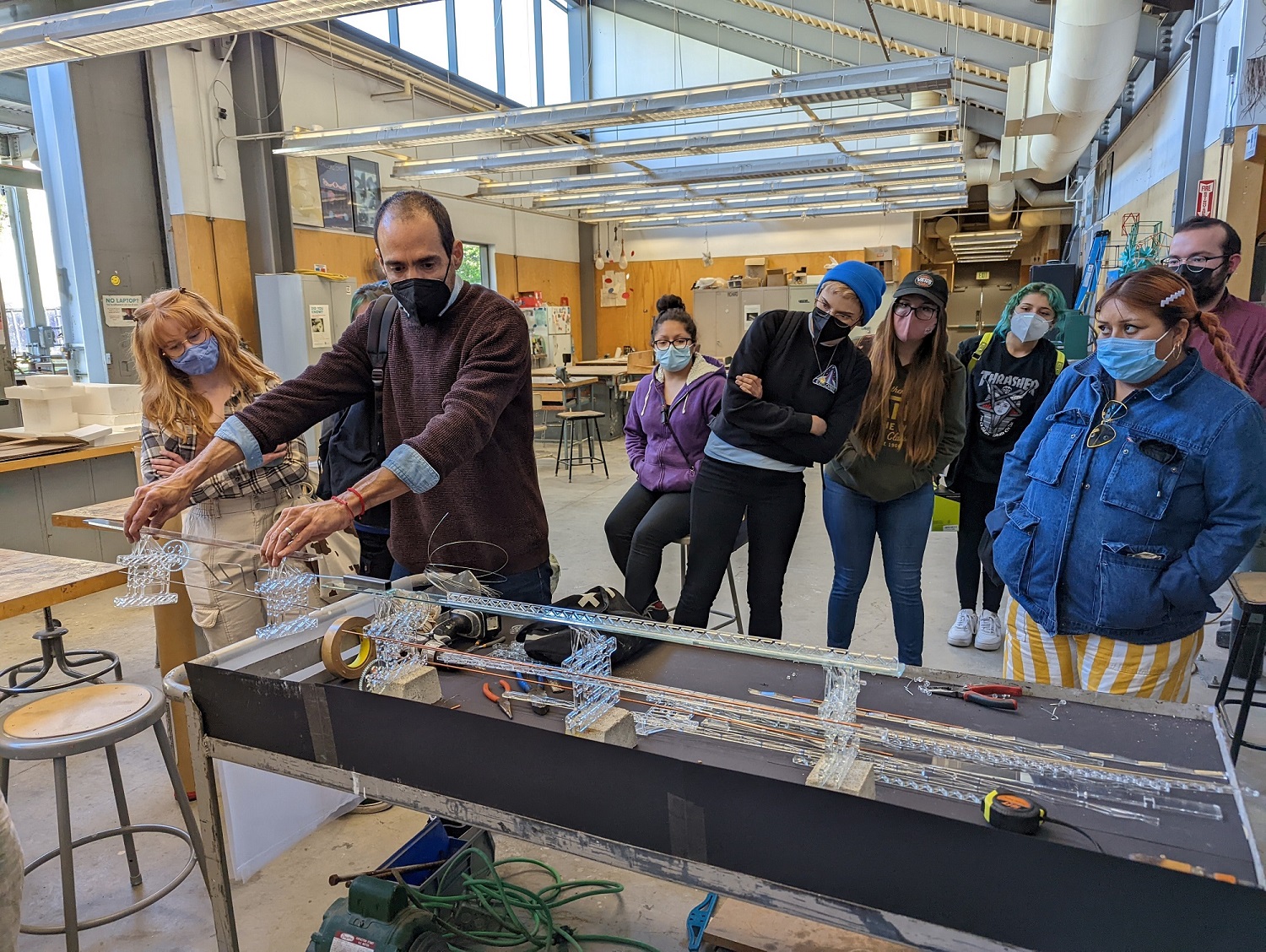 Image Credit: D.Ruanova showing the TMLA model to the Digital Fabrication Class at CSUSB Art & Design
#bracerolegacy #themexicanlaboragreement #tmla #danielruanova #csusbartists #csusbart #themexicalibiennial #kineticsculpture #communitysculpture #reclaiminghistory #labor #art #sculpture #archival #cortito #bracero #fieldwork #agriculture #immigrant #transborder #sanbernardino #cheechmarincenterforchicanoartculture #ie #inlandempire #california   
IG account: https://www.instagram.com/bracerolegacy/

Daniel Ruanova
P E R C E P T Ó L O G (+IST) O 
MX: +(52) 6642044891 / US: +(1) 6198162328
danielruanova.com   
Instagram / Linkedin / Twitter / Facebook