Resilience in Inland Southern California: Enduring Policing, Violence, and Poverty 
by Humberto Flores

The feature exhibit is available in-person at the LEAD Summit or through our Virtual Experience.

This photo exhibition documents the realities endured by Inland Empire communities, which include inequitable policing of the majority-minority region, violence, and poverty through visual sociology. Photographs are shot on film and digital and include portraits, street vendors, neighborhoods, and landmarks that have not only endured the aforementioned conditions but have resisted them. Photographs such as "Mapping Police Violence in the IE #1" aims to highlight Black and Brown people murdered by local law enforcement in hopes of creating a world where everyone can thrive and feel safe in their communities. "I'm From Where We Ain't Never Seen a Beach #1" brings attention to the lifestyle of growing up in the IE 45 minutes away from the nearest beach. The majority of photos focus on Chicanos and their display of tattoos as a means of resistance to state violence and environmental racism in the IE. Humberto's photography offers a deep and rigorous visualization that displays the processes through which larger structural patterns perpetuate inequities in low-income IE neighborhoods with a goal of reimagining a better world where care and health are prioritized over punishment and industrialization of warehouses. For more of his work follow @trusthashooter on Instagram.  Below are just some of the photographs from the full exhibit.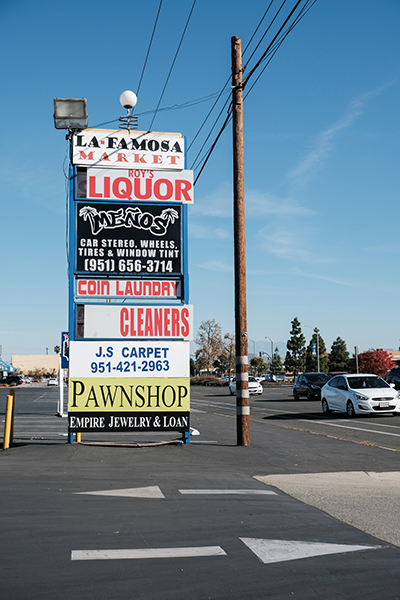 Tiendas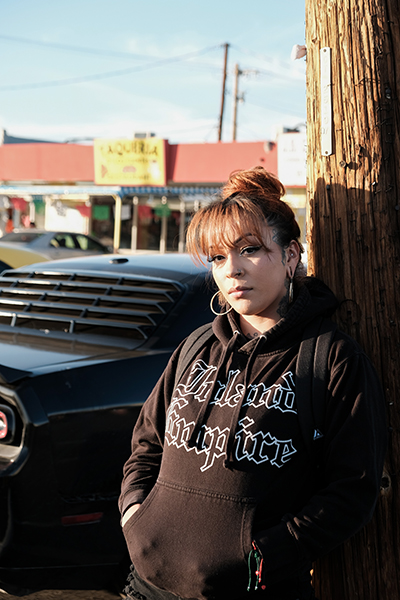 Melissa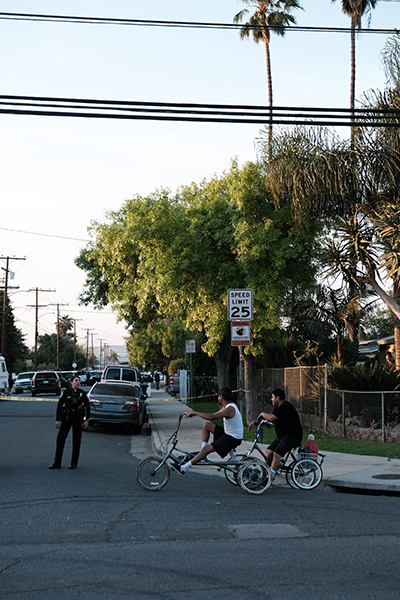 Riverside Police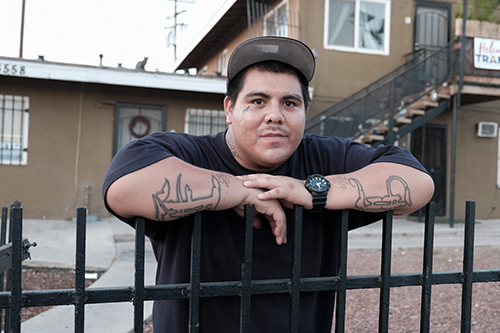 Westside Trigger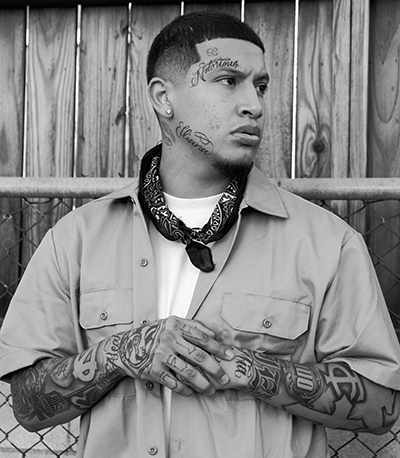 Young Evil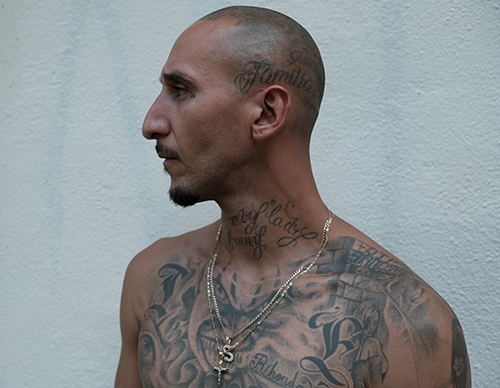 Spookie
Humberto Flores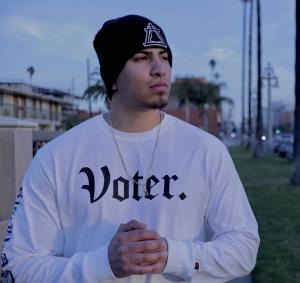 Humberto (Beto) Flores is a first-generation Chicano from the Inland Empire, California. While his lived experiences with police, unfortunately, shaped much of his life, they also now fuel his intellectual curiosity and desire to pursue a Ph.D. Beto is interested in conducting policy-oriented research on legal cynicism and police illegitimacy in Inland Southern California and aims to bridge his research with his photography as a hobby.