"The Injustice Never Leaves You"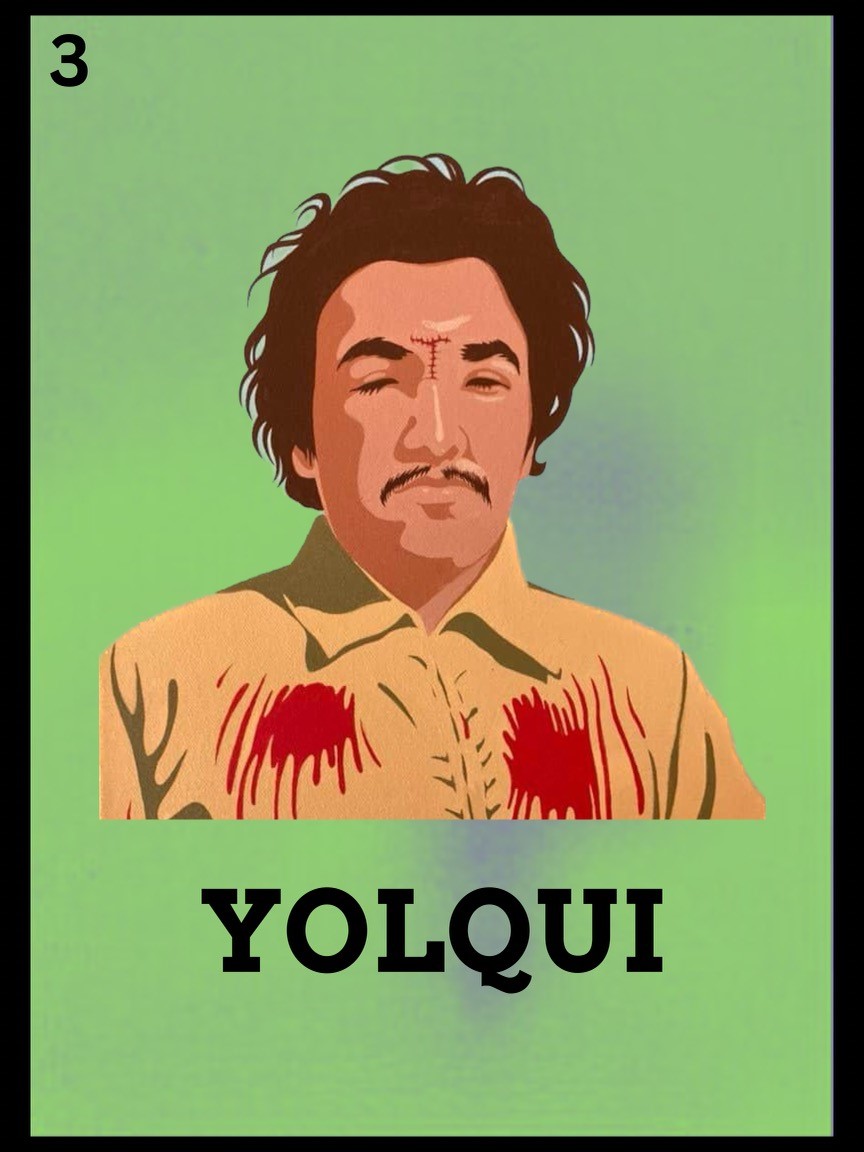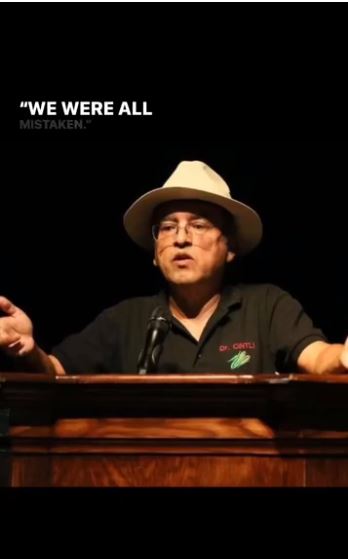 Watch "The Injustice Never Leaves You"
will be dedicated to the memory and legacy of 
Roberto "Dr. Cintli" Rodriguez (†) - Grand Marshall
Introduction:
Living a life free from violence is a basic human right enshrined in the Universal Declaration of Human Rights. Yet no community is free of the substantial harm and deleterious behavioral and psychological consequences that are associated with exposure to violence, especially when it is rooted in dehumanization.
It is not hyperbole to trace mass violence in this country, on this continent, to 1492. This is a reality for indigenous peoples and other people of color, though for mainstream America, amnesia works better, living with the fantasy that European settler colonies brought civilization to the Western Hemisphere. Dehumanization means viewing and treating people as less than human or not human at all; from first contact, the peoples that settler colonial states encountered in the Western Hemisphere were considered savages and ungodly. In fact, their knowledge and beliefs were considered demonic. That was the religio-secular attitude brought here in 1492 and demonstrably, an attitude that continues to permeate society to this day, which is manifested on a daily basis, virtually by every societal institution, though most specifically by institutions that have the power to violently end lives.
Who are We?:
Today, violent acts take various forms, including armed conflicts, gang violence, parent-to-child physical aggression (e.g., corporal punishment), terrorism, forced displacement, state violence, vigilante violence, mass incarceration, segregation, exclusion, silence, and invisibilization. Exposure to violence can be direct, e.g., being the victim of a violent act, or indirect, e.g., hearing about violence or witnessing violence involving others, which often leads to post-traumatic stress disorder. However, it can be well argued that for indigenous, people of color, and other marginalized peoples, there is no "post" trauma. The trauma is historic and intergenerational, but it is also present in everyday life today.
While the causes and consequences of today's violence are many-faceted, they are not random phenomenon, but rather follow patterns. Families and communities living in poverty are often relegated to neighborhoods where the underground economy and certain forms of crime like gambling, prostitution, and the fairly widespread abuse of alcohol and drugs, and the marketing of those substances to the Indigenous-Black-Brown communities of this country, will often be more tolerated and allowed by the police and other authorities provided as those who control such doings confine their business to those zones.
Not only do such zones have higher rates of violence, but they also experience greater incidents of law-enforcement brutality, harassment, and deaths.
We are the families, survivors, and individuals impacted by Violence in all its forms - be it assault, domestic and sexual abuse, targeted crimes, and/or police brutality and deadly force - turning our "grief into action" and seeking justice.
Reclaiming Identity and Indigeneity After Trauma: From Victimhood to Survivance
In all the forms of violence aforementioned, we as a society just move on to other things. But neither the victims, the families, nor the communities are able to move on. They aren't ever able to fully heal because of historical and intergenerational memory, and the current reality of the targeting of peoples from communities of color. The injustice never leaves you!
It is impossible to tell honest histories of Raza and Indigenous peoples without detailing the degraded, dishonorable, and contemptible acts and consequences of genocide, land theft, and invisibility. Students learning about the history of violence and the traumatic experiences of the past and the present may see particular groups, possibly including themselves, as victims. While this is a reasonable reaction, it can be debilitating, and it's important to mark the differences between "being a victim" and "being victimized". Victim is a negative identity; victimization is a negative act or experience.
Let's consider the role of education in mitigating crime, violence, discipline and safety. Battling against systemic violence in all its forms must be at the heart of our efforts to build back better and safer, especially for the children, ensuring that we are able to go about daily life without the presence or threat of physical, social, sexual or emotional violence.  This includes becoming conscious of the violence against women, the poor, and people of color in particular.
Identity is more than a label and Survivance is the intransigent repudiation of dominance, the expression of active presence over historical absence, deracination, oblivion, nihility, and victimhood. Indigeneity links our group's identity to specific places with knowledge of and respect for the original (old) ways. Together they are resilient responses to attempted and real-world cultural and physical genocide that is beyond simple survival but involves acts of resistance that declare a dynamic presence – often combining traditional ways of knowing with contemporary technologies that are specific to an individual, group, or ethnic affiliation. Deliberately imprecise, identity-indigeneity-survivance allows for creativity by reconfiguring active survival, i.e., "survival and endurance" and/or "survival + resistance".
Art is Our Weapon - Our Catalyst for Change:
This is an extraordinarily difficult time. We sense that we stand on the hinges or at an inflection point in history. We were already living through the COVID pandemic when searing racial violence - a second pandemic of violence - convulsed the nation. We stand in solidarity with all communities experiencing the effects of violence and in advocating and building a common, anti-racist future, we must forever bear in mind that racism and violence are not completely unavoidable but are animated by the countless actions, expectations, and decisions we take in our everyday lives.
Victims relinquish authority and power, while people who have withstood and experienced unspeakable injustices may see that they have tremendous authority and power. Without blaming the victims for their suffering, we recognize the power and grace of survivance to encourage victimized people to recognize their strength.
Students should contemplate the difference between action and reaction to difficult circumstances. Let's consider how we can take authority and power from the history of our peoples. We encourage all students to see themselves in the history of "the other," and think about the impact of their own heritage on their understanding of the past. Art is our Weapon. Culture is a form of resistance. The spoken word, poetry, music, and narrative expression during the LEAD 2023 Procession is our "Catalyst for Change."
If the legacy of trauma can be passed down, or inherited, between and through generations; then so can the healing.
Join us in saying "Enough is Enough" to Violence - ¡Ya Basta!
Participate in the Procession
Please contact: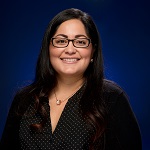 Dr. Aurora Vilchis
LEAD Planner
Office Phone: (909) 537-4457
Email: vilchis@csusb.edu
*Complimentary parking, continental and lunch will be provided. Procession will be webcast/broadcast across our various media outlets and partners. Participants would need to arrive on the Cal State San Bernardino campus by 7:45 AM in order to park, and check-in at the Santos Manuel Student Union so as to line up for the Procession.