Pfau Library Critical Information Literacy Award
Purpose of the Award
The purpose of the award is to support faculty in integrating critical information literacy into their courses. Support will include a $300 stipend to faculty who participate in two workshops and produce and present a report. In this year's workshops, participants will focus on their discipline's unique ways of creating, sharing, and using information. Pre-reading, discussion, and reflection about disciplinary knowledge practices, along with an examination of the Association of College & Research Libraries' Framework for Information Literacy for Higher Education, will lead participants to a deeper understanding of how to best integrate information literacy into their courses.
Eligibility
All part-time, full-time, tenured or tenure-track CSUSB faculty are eligible for project support. Faculty who teach General Education courses are encouraged to apply.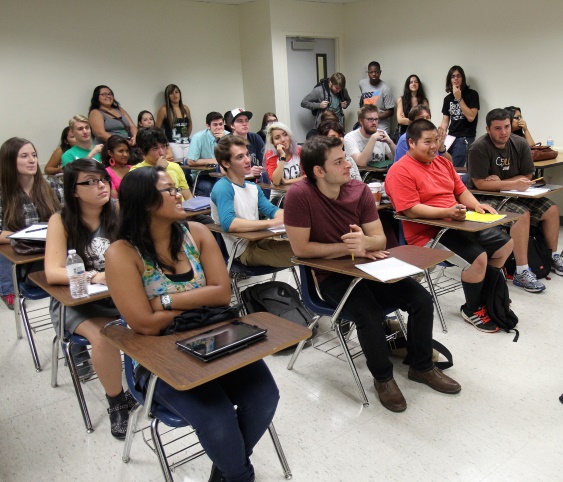 Requirements
Submit CIL Award application (below) with the requested information
Attend 2 CIL faculty workshops, one in late June and one in late August
Produce and present a report in which you analyze what critical information literacy looks like in your discipline and how you can surface it in classroom discussions and assignments
The application is now closed.
---
2017 Award Recipients
Thomas Corrigan, Communication Studies
Shuryo Fujita, Criminal Justice
Kathryn Hansler, Communication Studies
Jennifer Keys, English
Amanda Taylor, Natural Sciences
Fall 2016 Award Recipients
Monideepa Becerra, Health Science & Human Ecology
Dawn Blue, Nursing
Kimberly Collins, Public Administration
Nicole Kanahale-Stutz, English
Becky Talyn, Health Science
Spring 2016 Award Recipients
Michael Chao, Biology
Arianna Huhn, Anthropology
Carolyn McAllister, Social Work
Terri Nelson, World Language & Literatures
Alexandru Roman, Public Administration