Students explore the economic and social implications of free and fee-based information access in order to critically analyze the information environment.
Discussion Prompts
Class Activities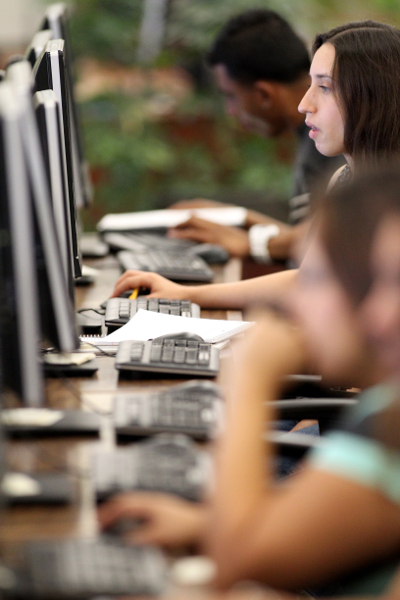 Did You Know?
U.S Government documents can be accessed through the open web because federal agencies are required to keep the public informed. Official publications can be found at domains ending in .gov and .mil.

If you use Google, try what is called a site:query. For example, a search for anorexia site:.gov will retrieve content about anorexia from government websites.

Because the library is not a for-profit institution, we choose to provide Interlibrary Loan services to our users. We recognize that not every library can afford to buy every information source ever created, so the Interlibrary Loan program allows us to share content such as books and articles with other libraries. This also ensures that we can be smart about what we purchase – we know that if we choose not to buy something, we can usually get it for you through Interlibrary Loan.
Pfau Library Videos
---
Related Resources
LibGuide: Articles: Find Articles on Your Topic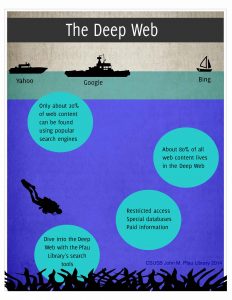 Deep Web Infographic
Last updated 2018