Department Chair's Welcome Address
On behalf of the faculty and staff in the Department of Teacher Education and Foundations (TEF), it is my great honor to warmly welcome you to the beginning of a new academic year. I am particularly delighted to welcome those of you who are coming to California State University, San Bernardino for the first time. Even though you have many options, you chose our department and programs. For this, we are grateful to you for the trust and confidence you have in our programs, faculty, and staff.
I want to assure you that we design our programs to provide you the knowledge, skills, and abilities to succeed either as credential or master's degree students. Our faculty, staff, and I are ready and eager to provide you guidance and support as you progress through our programs. Additionally, we are ready to direct you to resources in and outside the campus that are critically important to your success. More importantly, equity-minded practices are the core value in TEF department. Therefore, the issues of diversity, equity, inclusion, and access are of primary importance to our faculty and staff. Our department is well known in the Inland Empire for providing high-quality education for diverse students, including immigrants, students from low-income families, first-generation university students, under-represented minorities, and men of color. Our goal in TEF is to validate and celebrate all students' histories, individual experiences, knowledges, and cultures in ways that are both affirming and supportive.
Again, I welcome you to TEF Department. I wish you a successful and productive year.
Mission Statement
The Department of Teacher Education and Foundations engages with graduates and undergraduates at CSUSB as well as with community members to transform education to achieve equal opportunity for academic achievement; promotion of social justice and human rights; honor and respect for diversity; and creativity and joy in learning.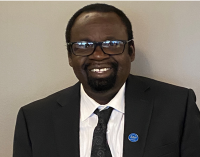 Lasisi Ajayi, Ph. D.
Professor and Chair
Department of Teacher Education & Foundations
College of Education
California State University, San Bernardino
5500 University Parkway, CE-261 
(909) 537- 3640
LAjayi@csusb.edu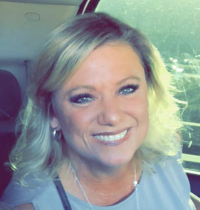 Shani Sims
Administrative Support Coordinator II
Department of Teacher Education & Foundations
College of Education
California State University, San Bernardino
5500 University Parkway, CE-261 
(909) 537- 7405
ssims@csusb.edu