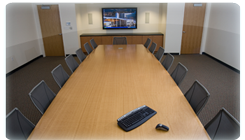 The Santos Manel Student Union Board of Directors is the governing body for the Student Union of CSUSB. The Board's decisions help ensure that the Student Union serves the diverse needs of the campus community by encouraging quality social, cultural and intellectual activities and support services.
The Board of Directors oversees the programs and operations of the Santos Manuel Student Union. The Student Union, a non-profit corporation and an auxiliary of the University, student Board representatives enhance their skills and resumes by operating a million-dollar non-profit corporation before college graduation. The Santos Manuel Student Union Board of Directors makes policy to ensure the fiscal viability and effective operation of the Student Union building and its programs and services.
The Board of Directors is comprised of seven students-at-large, the Associated Students Inc. President and Executive Vice President, one CSUSB alumni representative, the University President (or designee), two faculty representatives, one campus administrative representative, and the Student Union Executive Director.
All CSUSB students who demonstrate campus involvement and enthusiasm are encouraged to apply for student representative positions.
Contact the Board
For more information contact the Student Union Administrative Office by calling (909) 537-7201 or email smsu@csusb.edu.  
Meetings (2023-2024)
BOD Meeting Schedule

| Date | Location | Time |
| --- | --- | --- |
| June 15, 2023 (Executive Committee Meeting) | SMSUN Student Chambers | 2:00pm |
| July 13, 2023 (Executive Committee Meeting) | SMSUN Student Chambers | 10:00am |
| August 18, 2023 (Executive Committee Meeting) | SMSUN Student Chambers | 2:00pm |
| September 13, 2023 | SMSUN Student Chambers | 2:00pm |
| October 11, 2023 | SMSUN Student Chambers | 2:00pm |
| November 8, 2023 | SMSUN Student Chambers | 2:00pm |
| December 6, 2023 | SMSUN Student Chambers | 2:00pm |
| February 7, 2023 | SMSUN Student Chambers | 2:00pm |
| March 13, 2023 | SMSUN Student Chambers | 2:00pm |
| April 10, 2023 | SMSUN Student Chambers | 2:00pm |
| May 1, 2023 | SMSUN Student Chambers | 2:00pm |
| May 9, 2023 (Annual Board Meeting) | SMSUN Student Chambers | 2:00pm |
2023-2024 Board Members
Angelica Agudo, Chair (SMSU-CHAIR@CSUSB.EDU)
Jose Hernandez, Vice-Chair (SMSU-VICECHAIR@CSUSB.EDU)
Jocelyn Paz, Controller (SMSU-CONTROLLER@CSUSB.EDU)
Vacant, Secretary (SMSU-SECRETARY@CSUSB.EDU)
Allicia Dean, Alumni Representative
Daniel Arana, Student Representative
Eric Tafoya, Student Representative
Gary Williams, Student Representative
Carson Fajardo, ASI President (Ex-Officio) (ASI-PRESIDENT@CSUSB.EDU)
Julia Ruiz, ASI Executive Vice-President (Ex-Officio) (ASI-EXVP@CSUSB.EDU)
Dr. Daria Graham, Associate Vice President for Student Affairs, President's Designee (Ex-Officio)
Jessica Lu, Administrative Representative
TBA, Faculty Representative
TBA, Faculty Representative
Jesse Felix, SMSU Executive Director, Chief Financial Officer