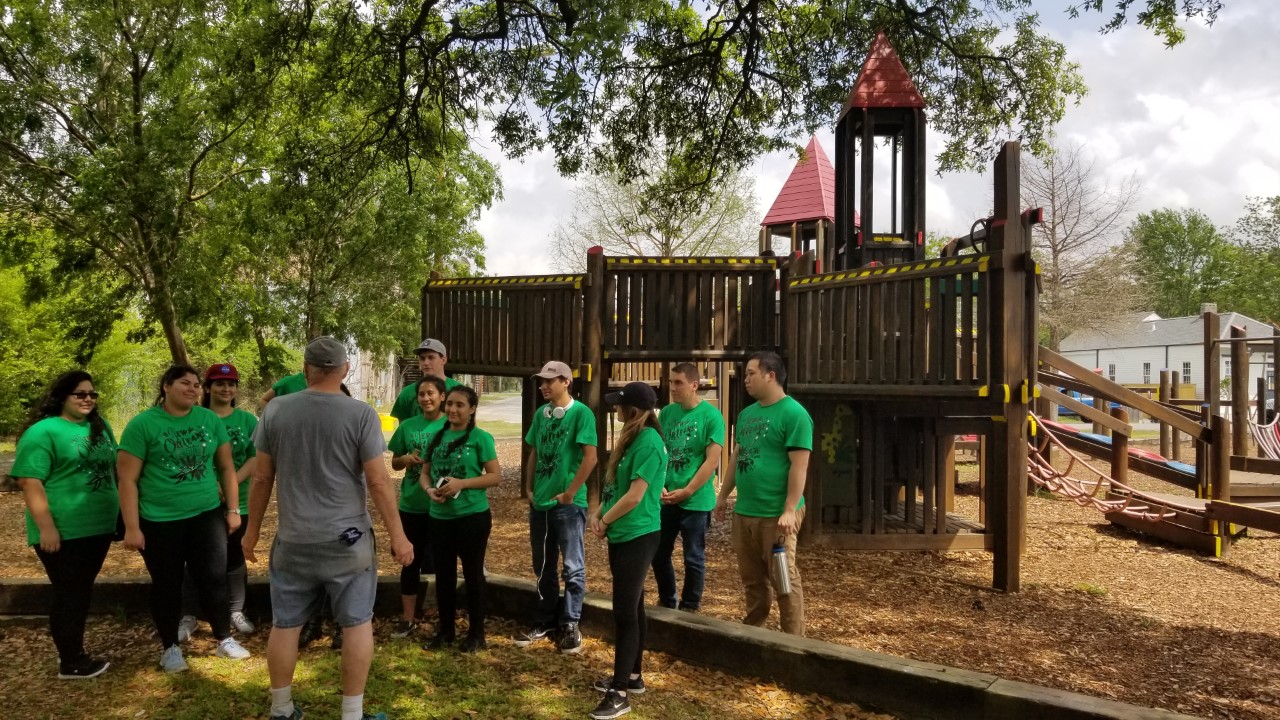 About the Service Team
In 2018, a motivated group of MBA students and staff members decided they wanted to make a difference. The MBA Program joined forces with the Recreation and Wellness Center at CSUSB for the first MBA Servie Trip to New Orleans, Louisianna (NOLA)! In preparation for this trip, the students worked with the San Bernardino City Mission to learn about what service work can be done, right here at home, preparing meals for families in need and sorting donated clothing. After arriving in NOLA, students learned about the devastation from Hurricane Katrina and about the work still necessary to help recover. Students worked in community gardens and on restorning playgrounds in the Lower Ninth Ward. They also worked with Youth Rebuild New Orleans to assist in providing low income hosing, and with ARC of Greater New Orleans on Mardi Gras bead recycling. Finally, the students spent the day with elementary school children working on science projects, technology and stat presentation and offering encouragement about college.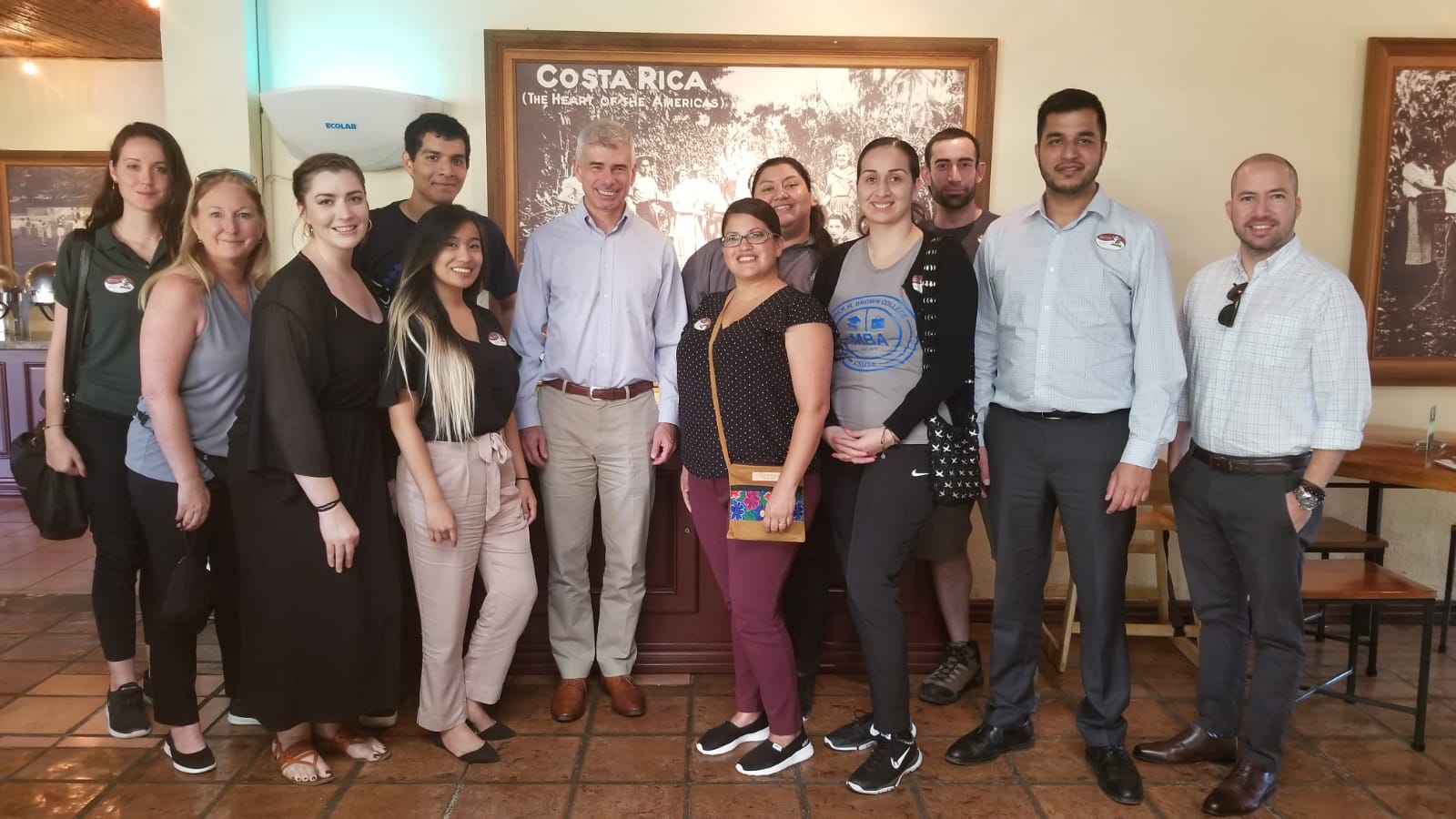 The Following year, they partnered with the Jack H. Brown College Center for Global Management and traveled abroad for the first time, taking thier service to Costa Rica. There, they worked with Fundacion Mujer on a week long consulting project to help the NGO support their refugee, woman entrepreneurs and women reentry programs. The team was officially formed beginning with 25 members! MBA students became more involved in the local community. They engaged in Lego League judging at a local elementary, a college resource fair at a local middle school and GenCyber Girl Scout Camp, hosted at CSUSB, all before June 2019! The following academic year had th team working in community gardens, with the American Red Cross, the CSUSB Den, in animal shelters and so much more!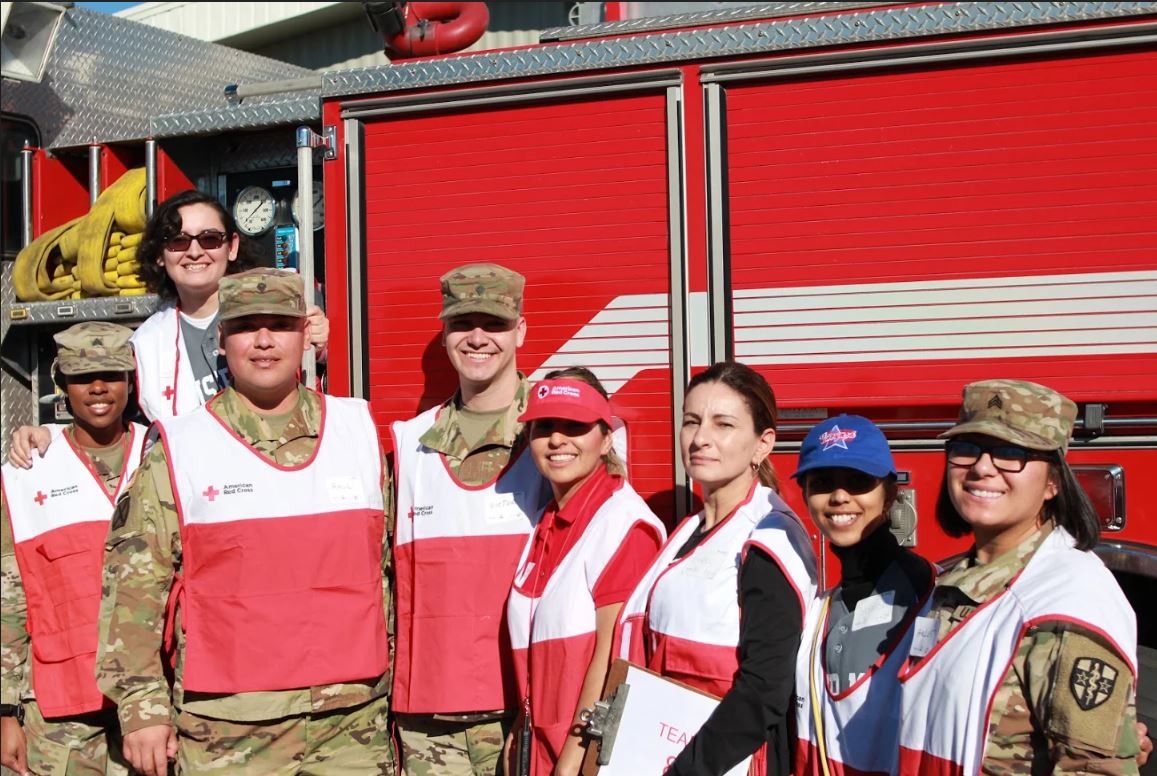 During the 2019-2020 academic year, MBA Service Team was officially recognized, completing 1100 hours of community service that contributed greatly to our community and the service-learning among our members. In their inaugural efforts, the team was recognized with the CSUSB President's Volunteer Service Award (CPVSA) Gold Medal. 
Application Period
While the 2019-2020 cycle has officially ended, we are reaching out to recruit for next year's team, with the goal of making the CPVSA Gold Medal an annual tradition!
Applications for the 2020-2021 team are open May 1, 2020- May 15, 2020
If you are interested in networking with local organizations, making a difference in the community, flexing your analytical muscles, getting a new bullet point for your resume, and an additional piece of regalia for graduation, apply here http://csusb.az1.qualtrics.com/jfe/form/SV_d0S6Unp6bGhcUjX