CSUSB art museum receives grant to give free art packs for Kids Discover Egypt workshop
The CSUSB Robert and Frances Fullerton Museum of Art (RAFFMA), in partnership with the university's Department of History, associate professor of history Kate Liszka and lecturer of history Bryan Kraemer, received the Office of Community Engagement – Community Partnerships Grant for its 23rd annual Kids Discover Egypt workshop that was held in July.
"The OCE grant selection committee was excited to help support Kate Liszka, Bryan Kraemer, and the RAFFMA staff bring ancient Egyptian art education and supplies to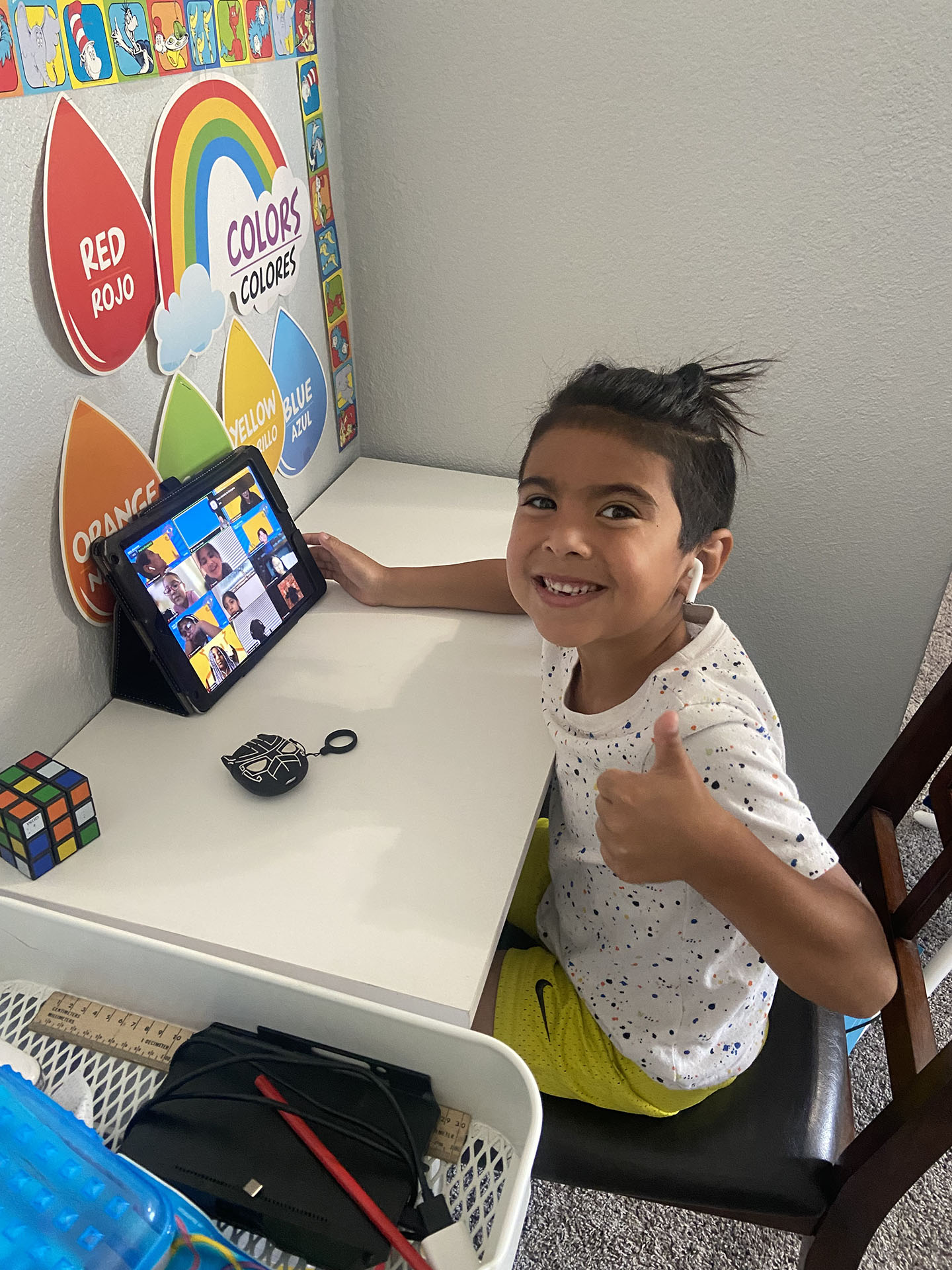 the youth of San Bernardino!" said Juan Ochoa, faculty initiatives coordinator at the Office of Community Engagement. "We understand the importance of creating high-quality learning opportunities for members of the community facing financial barriers during the COVID-19 pandemic." 
RAFFMA partnered with the San Bernardino City Unified School District and Music Changing Lives to distribute 280 free art packs to the community with a target of kids ages 6-13 from underrepresented and/or disadvantaged backgrounds. These art packs included materials for the Kids Discover Egypt workshop as well as art supplies that they could use after the workshop to continue experiencing art.
"Access to music and art programs are so critical for youth, as we have seen firsthand the impact and changes made within our students' lives for the past 23 years," said
Josiah Bruny, CEO of Music Changing Lives. "It is an honor to work with RAFFMA and have children gain knowledge and access to ancient Egyptian lessons. This partnership helps us to continue to change lives through the arts and we hope to have the entire community show up and show out again next year!"  
Music Changing Lives program director Jessica Bruny, a CSUSB alumna, is proud to have had this full circle moment with RAFFMA. "This partnership has created moments that will last forever with youth from our communities," she said. "Being able to participate and interact with the youth to show me their completed pieces was priceless. I look forward to the work RAFFMA will continue to do so for the next generation!" 
Originally a two-day, in-person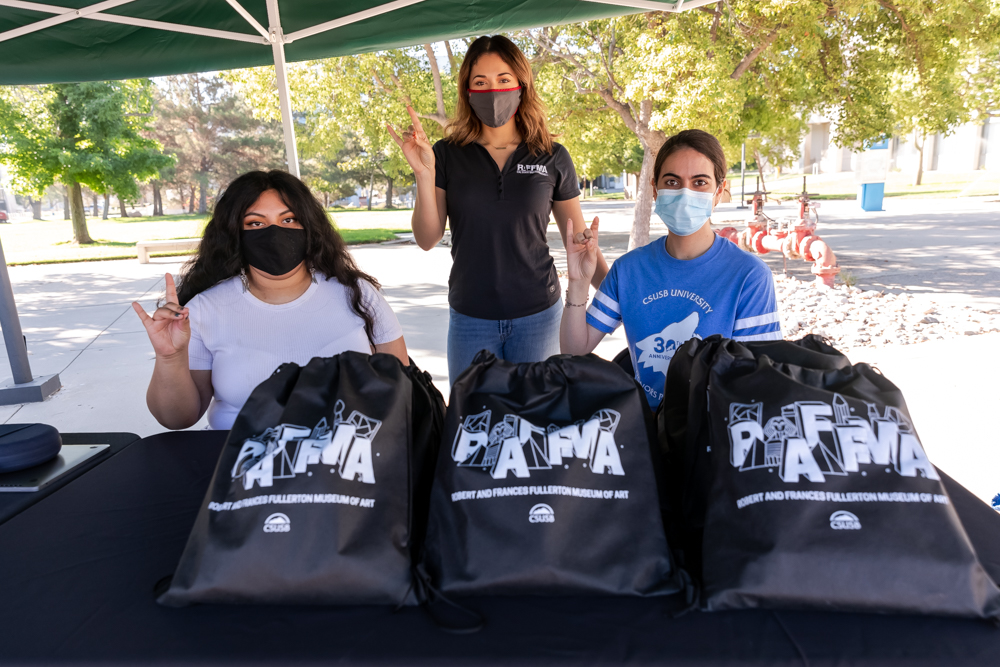 event, the Kids Discover Egypt workshop was transitioned to a four-day virtual program due to the COVID-19 pandemic. The workshop's creative children activities were centered around ancient Egyptian studies with the focus on kid-friendly teaching and activities. Liszka and Kraemer assisted RAFFMA with educational tools that were incorporated into the workshop. This partnership allowed for RAFFMA and professors to further develop curriculum and broaden the accessibility of information to a younger audience in the Inland Empire community.
"Establishing Community Partnership Grants offers faculty substantial support in their efforts to develop community partnerships as a first step to other community engagement strategies such as service-learning courses, community-based research, and scholarly and creative activities," said Ochoa.
The workshop was opened on July 12 with remarks from CSUSB President Tomás D. Morales and San Bernardino Unified School District Superintendent Doc Ervin.
"The school district is always looking for exciting opportunities for students to learn new things," said Ervin. "We appreciate the partnership with the Cal State San Bernardino Robert and Frances Fullerton Museum of Art."
For questions, contact raffma@csusb.edu.

About RAFFMA
The Robert and Frances Fullerton Museum of Art, nationally accredited by the American Alliance of Museums, houses a collection that includes Egyptian antiquities, ceramics and contemporary art, and hosts 10-12 temporary exhibitions a year. Located at California State University, San Bernardino, RAFFMA presents one of the largest public displays of ancient Egyptian art in Southern California.
The museum offers a variety of opportunities providing valuable hands-on work experience and preparation for future museum-related careers for CSUSB students. RAFFMA is a great location for hosting corporate events, networking events, meetings, social gatherings and K-12 school field trips. During the temporary physical closure of RAFFMA due to the COVID-19 pandemic, guests are invited to participate in RAFFMA @ Home!
Visit the RAFFMA website for more information.
About Music Changing Lives

Music Changing Lives (MCL) is a 501(c)3 nonprofit organization dedicated to providing music, art and tutoring programs in America's public schools and community centers while raising awareness about the importance of enrichment programs as part of each child's comprehensive education and lifestyle.
About San Bernardino City Unified School District
The mission of SBCUSD, the leading expert in human learning, is to ensure all students, cradle to career, develop the knowledge, skills and proficiencies required for college, career, civic and economic success by inspiring and engaging them in a system distinguished by high expectations for student and staff performance; vital partnerships with families, community and employers; culturally proficient schools; learning experiences beyond traditional boundaries of where and when; and safe, respectful and welcoming environments.
About the Office of Community Engagement
The Office of Community Engagement facilitates service learning, community-based research and volunteer service by engaging students, faculty and community partners in collaborative partnerships that serve the public good. The office leads the university-wide culture of community engagement as a high impact practice that contributes to student success.