The CARE Team is not tasked with responding to emergencies. If this is an emergency and you are in need of immediate assistance contact CSUSB Police at (909) 537 5165 or dial 911.
Student Success Resources, a guide to various resources that are available on campus for students.
"Shots Fired On Campus" a 20 minute video that provides you with critical guidance on how to recognize and survive an active shooter situation. This video stresses awareness, preparation and rehearsal, the keys to safety.
Class Problem, a 2012 article from InsideHigherEd with tips for appropriate verbal redirection when faculty encounter a difficult situation with a student.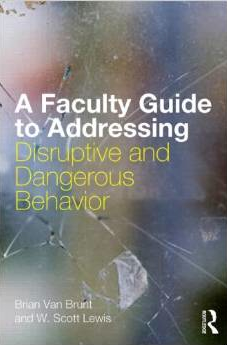 Faculty Guide To Addressing Disruptive and Dangerous Behavior, a 2014 book useful for new and experienced professors in college and university settings. The book works through case studies and personal stories from the authors to highlight appropriate techniques for addressing student behavior in the classroom and on campus.