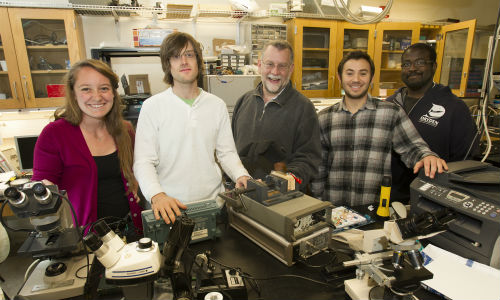 Welcome to Sponsored Programs Administration!
Under the leadership of  the Associate Provost for Research, the Office of Sponsored Programs Administration (SPA) serves the CSUSB community by providing support and guidance with the administration, compliance, and fiscal management of grants/contracts, cooperative agreements, and subcontracts from federal, private, state and local sponsor, after a proposal is submitted and once an award has been made.  As an auxiliary organization, University Enterprises Corporation at CSUSB (UEC), is the designated recipient of all sponsored projects  awarded on behalf of CSUSB and are administered by SPA.
 
In their role as the post award administrator, SPA is responsible for managing a multitude of sponsored project policy issues and processes, both financial and nonfinancial in nature. To ensure compliance and proper stewardship of funds, SPA operates with the highest ethical standards, honesty, integrity and transparency.  Their procedures and actions are designed to conform to applicable federal and state laws and regulations, CSU, CSUSB, and UEC policies.
Responsibilities
Office of Research and Sponsored Programs (ORSP) - Proposal Submissions
Office of Sponsored Programs Administration – Post Award Administration
University Enterprises Corporation – Human Resources, Payroll, Admin Support
CSUSB Financial Services – Accounting Support